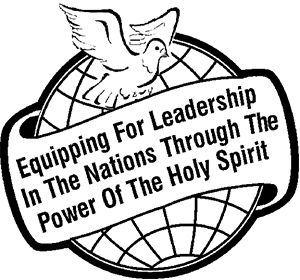 Barnabas Bulletin ~ 0243
WHERE ARE WE AT?
We are living in very different days, and it is important that we Christians are active in encouraging one another in our walk with God. It is very easy to get side-tracked if we do not keep our focus fully on Jesus and His word. So let us take a little time to review where we are at in our walk with God.
Are we making good progress in our walk with Him?
Is He much more real today than when we first submitted our lives to Him and asked Him to save us?
Do we recognize His voice more clearly than ever when He speaks to us personally?
Are we more committed than ever to obeying whatever He asks of us?
It is important that we know how we are progressing in the purposes of God. What is the priority in our life? If we are not satisfied as to where we are right now in our walk with Jesus, what do we need to do to improve things? The first thing we need to be reminded of is that God is waiting for us to draw closer to Him. The Bible declares: "Draw near to God and He will draw near to you" (James 4:8). Know that God is waiting for us to show Him by our actions that we truly do desire Him to be the Lord and Master of our lives. God responds to our desire. Our first desire should be to please God. The Psalmist declared: "Delight ("to be delicate, take pleasure in") yourself also in the Lord, and He shall give you the desires of your heart. Commit your way to the Lord, Trust also in Him, and He shall bring it to pass. He shall bring forth your righteousness as the light, and your justice as the noonday" (Psalm 37:4-6). Again it is us who has to make the first move. We cannot sit around waiting for God to do something. Here is another wonderful Scripture to consider: "Blessed are those who hunger and thirst after righteousness, for they shall be filled. Blessed are the merciful, for they shall obtain mercy. Blessed are the pure in heart, for they shall see God" (Matthew 5:6-8; read the whole chapter to see what Jesus is teaching us). The question we have to ask ourselves is:
How hungry and thirsty are we for the righteousness of God to be working in our lives day by day?
The Bible promises that when we do that we shall be filled, and shall see God!
We show our desire, our hungering and thirsting after righteousness by our seeking after God in prayer, getting to know His voice, listening to Him, studying the Scriptures, and having a heart to obey whatever He asks of us.
THE BIBLE IS CLEAR
The Bible is clear in showing us that we (as Christians) have to make the first move toward drawing closer to Him. The closer we get to Him the more real He becomes to us. Right now, how real is Jesus to you? He should be much more real right now than He has ever been in our lives before!
This message is important because so many Christians are struggling in their walk with God. Discouragement, abuses and rejection are all used by the devil to try and cause us to get our eyes off Jesus and on to the problems. Problems are negative, whereas Jesus is very positive! The more focussed we are on Him, the more victories we will experience in our daily lives. The world we live in today is becoming more and more anti-Jesus Christ, so we have to be realistic and know that we need Jesus alive in our hearts to enable us to overcome all the works of the enemy that he brings against us to try and discourage and defeat us. Someone once told me: "When the devil comes to remind you of your past, you just remind him of his future!" Jesus said: "Blessed are you when they (those serving the devil) revile and persecute you, and say all kinds of evil against you falsely for My sake. Rejoice and be exceeding glad, for great is your reward in heaven, for so they persecuted the prophets who were before you. You are the salt of the earth . . . You are the light of the world . . ." so "Let your light so shine before men, that they may see your good works and glorify your Father in heaven" (Matthew 5:11-16).
LETTING GOD CHANGE US
Letting God change us is an ongoing process in life. I remember a time when God challenged me about having a negative confession of myself. For some unknown reason I grew up with a failure complex and it affected the way I lived. Then God asked me to change my confession about myself to that of declaring what He said about me. He spoke to me strongly from Isaiah Chapter 54. I thought it would be easy to change, but I soon discovered that a life-time habit of a negative confession was not as easy to break as I first thought. In fact it took me 10 years of changing from a negative to a positive confession! I then discovered something that amazed me. I learned that the more God can change me, the more He could use me. During that 10 year period of my changing to a positive confession about myself, The GFM Ministry multiplied 16 times over ~ and is still growing today! How important it is that we agree with what God says about us and make it our confession; for then He can use us more than we have ever known in the past! Know for sure that God is seeking people who He can use to gather in the harvest that is ripe right now (Matthew 9:36-38; John 4:35-38). A negative confession of ourselves robs us of God's best for us!
Let us know that Jesus came to give us victory. We do not need to go through life feeling neglected and defeated. When we press in closer to Him, we discover He has keys to unlock our situations and set us on a pathway of positive living to His praise, honour and glory. Do not let the devil rob you of that which Jesus has purchased for you through His sacrificial death, burial and resurrection to redeem us to God and know that what Jesus did for you is all we need to live an overcoming life with Him. He loves us all dearly and desires the best for us. Let us make sure our faith is in His finished work at Calvary, and what He has declared in His word, so we can be inspired to draw closer to Him in this hour and know in reality what He has done for us. Victory is sure when Jesus is Lord of our life! Be encouraged to focus more fully on Jesus and prove His promises in your day to day living. You will be so much more blessed and positive in your life when you prove the promises of God work for you too! Know that you and Jesus walking together are a winning combination. God bless you ~ Rodney W. Francis.
Bible Reading: Philippians 4:4-9 Ephesians 3:14-21 1 John 3:1-3
Prayer: "Dear Lord God, I come to You in Jesus' name, and I ask You to help me to be more aware of Your truth and what it takes to be a true God-pleaser in this sinful and unbelieving world so I can demonstrate true loyalty to You. I do want to be a true disciple of You, Jesus, and walking in the revelation of Your teachings day by day with a rejoicing heart, being led by Your Precious Holy Spirit. Help me to be totally committed to Your will and purposes in these times of difficulty and opposition, so I can shine more effectively for You in these needy days. I do long to be the person You have saved me to be. Thank You, dear Lord, for loving for me. Please amaze me more and more at what You can do for me, in me and through me. In Jesus' Name I pray these things, Amen."
"The Gospel Faith Messenger" Ministry. New Zealand. Email This email address is being protected from spambots. You need JavaScript enabled to view it.