Prayer Support Letter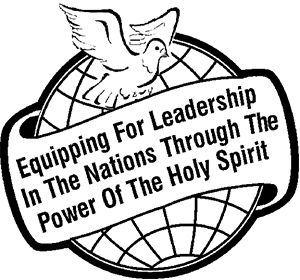 "The Gospel Faith Messenger" Ministry
THE KIGDOM OF GOD AND OUR FUNCTION
Rodney W. Francis (2009)
"Behold, I will do a new thing, Now it shall spring forth; Shall you not know it?" The question is: "How do we prepare for a new thing?" when we have nothing of the past to base a new thing on? The only answer I can come up with is that we must know the voice of God clearer than ever, and be prepared to follow whatever He tells us. May each of us ponder this Scripture and be a part of this "new thing" in God! It is all part of God's plan to mature His people through a sensitivity and obedience to His voice. "For as many as are led by the Spirit of God, these are sons of God" (Romans 8:14) ~ Rodney W. Francis. 2010
In recent times I have again been challenged by the words of Jesus in John's Gospel. When He ministered here on earth so many times the people ~ especially those of a religious conviction ~ did not believe what He said. At least not enough to be convinced that what He said was right and that they could trust their whole lives to Him. I cannot help but see that the situations that Jesus found Himself in are really no different to that which we have today. So many Christians are caught up in believing so many things that are really not the central focus of what Jesus taught us. For many years I have held to a simple principle of what I choose to believe. If it is not what Jesus taught, then it is not a major thing for me to involve myself in. Today there is so much "theoretical believing." We have a knowledge of what Jesus taught, but are we prepared to believe it enough to commit our whole lives to? As I understand it, Bible believing has to be outworked in a practical way. We have to show by our actions that we believe what Jesus said and says. How can we prove the truth of His words if we are not prepared to act upon them? Jesus has given all His followers the Great Commission to take His Gospel to the ends of the earth. Interestingly, when Jesus gave that Commission, he was surrounded by followers and disciples who were filled with unbelief (see Mark 16:9-20) ~ three different groupings of "Christians" who were all in the grips of unbelief! Yet His disciples had heard His teachings and seen His mighty signs, wonders and miracles for at least three years, and still struggled to believe! It was those "unbelieving believers" that Jesus gave the Great Commission to! Finally they got the message, and did what He said ~ and Christianity stepped into a whole new era. Why? The disciples of Jesus did what He commissioned them to. The whole of Christianity stands or falls on our ability to believe Jesus and to do what He asks of us! Nothing more and nothing less! Believing Jesus is a choice. If you are struggling to believe Him, then you can make a change. Listen to Jesus, then step out of your "comfort zone" and see what He will do through you. He's waiting for your obedience now.
This is not a day for us to be giving mental assent to the Scriptures and to the voice of God. He is speaking today very clearly about the Kingdom of God and our function in it. God has personally called us by name to be a part of the fulfilling of His Great Commission. Listen to His words: "And this Gospel of the Kingdom will be preached in all the world as a witness ("testimony, as borne or given; the declaration which confirms or makes known anything; witness, or testimony stated from direct knowledge and as an actual declaration of facts" – Bullinger's) to all nations, and then the end will come" (Matthew 24:14, NKJV).
We have been called to a personal relationship with the Living Jesus Christ, so we can be His witnesses in the earth today.
Do we believe this?
If so, What are we doing about it?
"And let us consider and give attentive, continuous care to watching over one another, studying how we may stir up (stimulate and incite) to love and helpful deeds and noble activities" (Hebrews 10:24, AMP.).
With Love and Blessings from Jean Francis, and "The GFM" Team.
THE BEST IS YET TO COME FOR THOSE WHO BELIEVE THE PROMISES OF GOD!
Have You Prayed For This Ministry Today?
The Gospel Faith Messenger Ministry, P.O. Box 57, Paraparaumu 5254, New Zealand. Email: This email address is being protected from spambots. You need JavaScript enabled to view it.