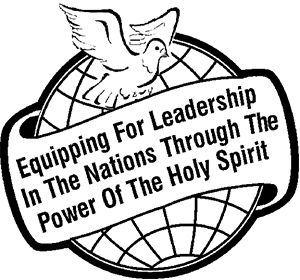 Barnabas Bulletin ~ 0242
WHO ARE WE LOYAL TO?
I have been thinking a lot of late about where our loyalties lie, especially with regards those who consider themselves to be Christians. To be loyal to someone or something means "having or showing continuing allegiance; being faithful" (Collins English Dictionary). For the Christian our loyalty must be to God first above every other person or thing in life. Jesus told us: "No servant can serve two masters; for either he will hate ("usually implying active ill-will in words and conduct, or a persecuting spirit; to love less, not to love, to slight" – Bullinger's) the one and love the other, or else he will be loyal ("hold on by, cling to") to the one and despise the other. You cannot serve God and mammon" (Luke 16:13; Matthew 6:24, NKJV).
Jesus also spoke these words: "He who loves father or mother more than Me is not worthy of Me. And he who loves son or daughter more than Me is not worthy of Me. And he who does not take his cross and follow after Me is not worthy of Me. He who finds his life will lose it, and he who loses his life for My sake will find it" (Matthew 10:37-39). We see from these words of Jesus that to be a true Bible-believing Christian means we have to put Jesus first above and beyond our parents and children and demonstrate by our actions that He does indeed come first in our lives. If Jesus Christ is not Lord of all ~ that is in every part of our lives ~ then He is not Lord at all. If we are trying to live the Christian life with divided loyalties, then it will not work effectively for us.
Sadly, in so many Christian circles these days, people have become more loyal to their church than to yielding their lives to the Lordship of Jesus Christ, and getting to know Him and His will for their lives. Attending church services does not necessarily mean we are doing the will of God for our whole life. Knowing and doing the will of God is essential for us if we are going to succeed as a true follower of Jesus Christ in these times of much mixture (even in Christian circles). Many churches do not know the Holy Spirit led way of life and have become bound up in a programme mentality that makes them more and more religious. True Christianity is summed up in this verse of Scripture: "For as many as are led by the Spirit of God, these are sons of God" (Romans 8:14). We all need to consider what is being said here, and ask ourselves:
"Am I a person who knows the voice and leading of the Holy Spirit so that I can do God's will on a day-to-day basis?"
If we do not, then it is very likely that we have double or divided loyalties in our life which prevent us from experiencing God's best for us. If that is so, do you know who or what is that other loyalty that is preventing you from being totally "sold out" to Jesus and His will for your life? Is it your church, family, friends, or other interests that are taking place ahead of the will of God for you?
MY EXPERIENCE
I remember the time when God was asking me to step out into a full-time living by faith ministry. When He spoke those words to me, I suddenly felt very secure in my church loyalties, etc. and felt I could not do what He was asking of me. But because I did desire God's will to be fully done in and through my life He broke those loyalty chains off me and I was able to make the decision to resign from my pastoring position and step out into a whole new realm of life, having to trust Jesus totally for our lives, provision and future, and the Ministry He had called us to. Fellow Christian Leaders told me it was not of God and that we should stay as we were. But I knew I had heard from God and so we obeyed, resigned and stepped out into a life of faith with the Lord. I am so glad that we obeyed God, for from the moment we crossed "the point of no return" we stepped into a whole new realm with God and living totally by faith. God told me that if I did what He asked of me then He would amaze us at what He could do for us. We were not to ask people to support us financially. From that time to this we have lived a life-style where we have been so blessed to see God providing for us in ways that we had never experienced before. At the time of our stepping out into full-time faith life The Gospel Faith Messenger Ministry was going into 55 countries around the world. Today we are touching multiplied thousands of lives in over 220 nations. We have no debts or mortgages and every month every bill is paid. We take no royalties from my book sales (as we want to prove God more and more); not once in all my overseas travels did I have to cancel out because the money did not come in. God has truly amazed us. I am so glad that I can prove God on a day-to-day basis. It is all a result of putting God's will for our lives above everything else.
HOW ABOUT YOU?
I know that God wants the very best for you, but, yes, there is a price to pay. Total commitment means Jesus comes first in every area of our life. He is no respecter of persons, and He will amaze all who fully commit to obeying His will. We are certainly living in days when we need to be proving God more and more. People will not understand you and think you are "losing it mentally". But God's ways are very different to man's ways, and when we are walking in God's ways He comes through for us in exciting and amazing ways. I am so glad we obeyed the Lord and stepped out to live full-time by faith with Him.
FAITH IS AN ACTION THAT DEMONSTRATES LOYALTY
Faith is an action that demonstrates our loyalty to God through Jesus Christ. It is practical obedience to what God asks of us. To live by faith means we have to know how and when He is speaking to us so we can take Him at His word and show Him by our active response and obedience that we believe what He says more than what our natural thinking or others might tell us. It is faith on our part that pleases God (Hebrews 11:6) and it is our faith that demonstrates to God that He comes first and our loyalty is with loving, serving and obeying Him.
Be encouraged to make sure that Jesus Christ does indeed come first in your life, so you can experience more and more His amazing acts and prove God more and more in your daily walk with Him. He is indeed the very Best Friend we can ever have! He longs to show Himself strong on behalf of all who put their total trust in Him. Be loyal to Jesus; you will not regret it. God bless you ~ Rodney W. Francis.
Bible Reading: Romans 12:1-2 Colossians 1:9-21
Prayer: "Dear Lord God, I come to You in Jesus' name, and I ask You to help me to be more aware of Your truth and what it takes to be a true God-pleaser in this sinful and unbelieving world so I can demonstrate true loyalty to You. I do want to be a true disciple of You, Jesus, and walking in the revelation of Your teachings day by day with a rejoicing heart, being led by Your Precious Holy Spirit. Help me to be totally committed to Your will and purposes in these times of difficulty and opposition, so I can shine more effectively for You in these needy days. I do long to be the person You have saved me to be. Thank You, dear Lord, for loving for me. Please amaze me more and more at what You can do for me. In Jesus' Name I pray these things, Amen."
The Gospel Faith Messenger Ministry, New Zealand. Email: This email address is being protected from spambots. You need JavaScript enabled to view it.