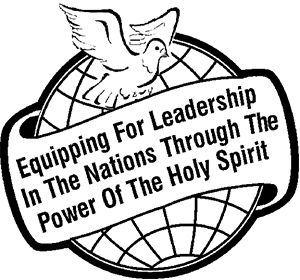 Barnabas Bulletin ~ 0244
FINISHING WELL
In the Parable of the Sower (see Mark 4:2-24; Matthew 13:3-23) we read of the sad reality of how much good seed was wasted after people had received it into their hearts and lives. A staggering 75% of the good seed (of the Word of God) finished up being wasted because those who received it did not carry on and allow that good seed to grow to full maturity and so produce the harvest that it was given for. All 100% of those who received the good seed into their lives started off well ~ but they did not continue to nurture that seed so it would bring forth a good harvest for the glory of God. Here we are given a serious lesson that we need to consider and learn. They all started off well in their new Christian life, but did not continue on to finish well. What got in their way? We are told it was either the devil robbing them; or a stony heart that did not let the seed go down deep inside of their hearts; or the cares of the world and the deceitfulness ("self-deception, being led astray, delusion" – Bullinger's) of riches choked ("to strangle, suffocate by crowding") the word so that it yielded no fruit.
Here we are all given serious advice that it is one thing to start off well in the Christian life, but it is entirely a different thing to continue on well.
Where are we at in our walk with Jesus right now?
Have we allowed any of those obstacles that robbed 75% of the seed out of the hearts of the receivers to be robbing us today?
How dedicated are we to the purpose of God for us?
Are we fulfilling the purpose for which Jesus has saved us?
Consider these verses: "Do you not know that those who run in a race all run, but one receives the prize? Run in such a way that you may obtain ("win") it. And everyone who competes for the prize is temperate ("self-restrained") in all things. Now they do it to obtain a perishable crown, but we for an imperishable crown. Therefore I run thus: not with uncertainty. Thus I fight: not as one who beats the air. But I discipline my body and bring it into subjection, lest, when I have preached to others, I myself should become disqualified ("unapproved, spurious, that will not stand proof")" (1 Corinthians 9:24-27).
"Blessed is the man who endures temptation ("a putting to the test"); for when he has been approved ("tried, proved"), he will receive the crown of life which God has promised to those who love Him. Let no one say when he is tempted, 'I am tempted by God'; for God cannot be tempted by evil, nor does He Himself tempt anyone. But each one is tempted when he is drawn away by his own desires ("desire which attaches itself to or upon its object. It is used exclusively of sinful desire, which corresponds to man's depraved nature" – Bullinger's) and enticed ("to entice or catch by a bait"). Then, when desire has conceived, it gives birth to sin; and sin, when it is full-grown, brings forth death. Do not be deceived, my beloved brethren" (James 1:12-16).
"But what things were gain to me, these I have counted loss for Christ. Yet indeed I also count all things loss for the excellence of the knowledge of Christ Jesus my Lord, for whom I have suffered the loss of all things, and count them as rubbish, that I may gain Christ and be found in Him, not having my own righteousness, which is from the law, but that which is through faith in Christ, the righteousness which is from God by faith; that I may know Him and the power of His resurrection, and the fellowship of His sufferings, being conformed ("to make of like form") to His death, if, by any means, I may attain ("arrive at") to the resurrection from the dead. Not that I have already attained, or am already perfected; but I press on, that I may lay hold of that for which Christ Jesus has also laid hold of me. Brethren, I do not count myself to have apprehended; but one thing I do, forgetting those things which are behind and reaching forward to those things which are ahead. I press toward the goal for the prize of the upward call of God in Christ Jesus. Therefore let us, as many as are mature, have this mind; and if in anything you think otherwise, God will reveal even this to you" (Philippians 3:7-15).
These verses make it clear that we cannot hide behind teachings like 'once saved, always saved'. If that teaching were true, then every person in the Parable of the Sower would have endured to the end, bringing forth a good harvest to the glory of God. We reap what we sow, even after becoming Christians! "Do not be deceived, God is not mocked; for whatever a man sows, that he will also reap. For he who sows to his flesh will of the flesh reap corruption ("destruction; the bringing or being brought into a worse state" – Bullinger's), but he who sows to the Spirit will of the Spirit reap everlasting life. And let us not grow weary ("to lose one's courage; to despond, lose heart in view of trial or evils" – Bullinger's) while doing good, for in due season we shall reap if we do not lose heart" (Galatians 6:7-9). The Apostle Paul was writing to Christians here.
"He that endures ("to remain behind after others have gone; to keep one's ground, hold out" – Bullinger's) to the end shall be saved" (Matthew 10:22 & 24:13; Mark 13:13). Jesus is talking to Christians here. Yes, there is a need for us to endure with and for Jesus in these increasingly evil times.
"For you were once darkness, but now you are light in the Lord. Walk as children of light (for the fruit of the Spirit is in all goodness, righteousness, and truth), finding out what is acceptable to the Lord. And have no fellowship with the unfruitful works of darkness, but rather expose them . . . See then that you walk circumspectly ("carefully"), not as fools but as wise, redeeming the time, because the days are evil. Therefore do not be unwise, but understand what the will of the Lord is" (Ephesians 5:8-17).
Yes, there is a battle and a race to be won in serving Jesus. There are many obstacles that can get in the way, but we must continually keep our eyes on Jesus so we can run to win the race of life in the Victory that Jesus has purchased for us. Right now the race is not finished so keep your eyes on the goal of winning with Jesus. Be like the Apostle Paul who declared: "I press toward the goal for the prize of the upward call of God in Christ Jesus" (Philippians 3:14). That way you will finish well. Praise the Lord! God bless you and help you to win every day ~ Rodney W. Francis.
The Gospel Faith Messenger Ministry, P.O. Box 57, Paraparaumu 5254, New Zealand. Email: This email address is being protected from spambots. You need JavaScript enabled to view it.
"Stand fast therefore in the liberty by which Christ has made us free, and do not be entangled again with a yoke of bondage" (Galatians 5:1).
Bible Reading: Colossians 3:1-25 Ephesians 6:10-20
Prayer: "Dear Lord God, I come to You in Jesus' Mighty Name, and I ask You to help me to be more aware of Your truth and what it takes to be a true and consistent God-pleaser in these times in which I live. I do want to be a true disciple of You, Jesus, and walking in the revelation of Your teachings day by day with a rejoicing heart, being led by Your Precious Holy Spirit. Help me to be totally committed to Your will and purposes in these times of difficulty and opposition, so I can shine more effectively for You in these needy days and finish the course with You as a winner. I do long to be the person You have saved me to be. Thank You, dear Lord, for loving and saving me. In Jesus' Name I pray these things, Amen."
"The Gospel Faith Messenger" Ministry. New Zealand. Email This email address is being protected from spambots. You need JavaScript enabled to view it.