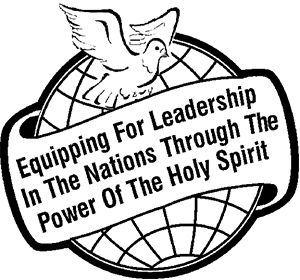 Barnabas Bulletin ~ 0239
COVENANT RELATIONSHIP
True Christianity is all about a covenant relationship with Jesus Christ. It is an agreement between two parties ~ Jesus and us. When we are born-again, Holy Spirit-filled Christians, then Jesus should be our Number One priority in life. We live to please Him, and to do whatever He desires us to do. We live to keep our side of the covenant He has made with us through His sacrifice on Calvary, the shedding of His blood, His rising from the dead, and His living within us right now so we can know and experience that which He has provided for us. A 'covenant' is a 'contract' between two people. As long as we live to please God, then the covenant He has made with us is alive and actively working. It is only when we break our side of the covenant that causes us to lose the benefits of what Jesus has provided for us. Jesus does not break His covenant with us. That is why it is so important that we live to please God daily. It is "not my will, but Your will be done, O Lord". When we live that way daily, then we are amazed at what God does for us through Jesus Christ and in the power of His Holy Spirit.
The enemy does his best to cause us to break covenant with Jesus. He is an active enemy that wants to see us useless and powerless in our daily living. But he is a loser as Jesus has won the victory over him in every way. And when we are abiding daily in Jesus ~ keeping our side of the covenant ~ we are able to win the victory every day too. Hallelujah!
MARRIAGE IS A COVENANT
Marriage is a covenant between two people. And as long as both husband and wife abide in that love covenant, then the marriage goes well. But when that covenant is broken then things go horribly wrong. Let me encourage every Christian married couple to have a daily time when you pray together, read the Bible together, and let the Lordship of Jesus prevail in your lives. From what we hear, many Christian married couples do not do this. We can then get easily robbed of the benefits of that covenant relationship.
IS JESUS YOUR BEST FRIEND?
In our covenant relationship with Jesus we have to demonstrate to Him that He does indeed come first in our life; and that means taking time to pray, read the Bible, and show our love for Him in a practical, obedient way. If we do not live in a covenant relationship with Jesus, then we are going to become religious ~ and religion does not fulfil the purposes of God. When someone is our best friend, then we want to spend time with them as often as we can.
Is Jesus your Best Friend?
Know that there is no other better than Jesus to be your Best Friend. I am so glad that I met Jesus in a very real and wonderful way when He baptized me in the Holy Spirit after a season of being a backslider (I had broken covenant relationship with Him). I had a sovereign experience with Him in the midst of a herd of cows at 5:30 a.m. one morning while gathering them up for milking. He spoke to me, called and changed my life in a very positive and powerful way. I have been serving Him ever since (over 60 years) and been used of God to touch multitudes of lives over that time. I am so grateful to Him that He forgave me of my backsliding and turned my life right around to serve Him. I have had the privilege of ministering in many countries around the world ~ something that would never have happened if Jesus was not my Best Friend.
There is so much more that can be accomplished when we are in covenant relationship with Jesus Christ and have Him as our very Best Friend.
We are then "workers together with Him" (2 Corinthians 6:1) through our walking together with Him. "Two are better than one, because they have a good reward for their labour . . ." (see Ecclesiastes 4:9-12). "Can two walk together, unless they are agreed?" (Amos 3:3). Two in harmony with one another ~ Jesus and you; Jesus and me ~ enable us to fulfil the purposes of God in and through our lives.
Covenant relationship is about having a total commitment to the one you are in the contract with. And that is Jesus!
We demonstrate that commitment through being faithful to Him,
Being committed to Him,
Living to please Him,
Being available to do whatever He asks of us.
That way we can continually prove the benefits of that covenant relationship.
There is no better relationship that we can have here on the earth.
He is totally committed to us, and we are totally committed to Him.
And that is a very powerful friendship relationship.
This is our daily relationship and fellowship with Jesus. The only thing that can break that relationship and fellowship is when we relax in our commitment to His purposes. As the Scriptures regularly reveal, when people get away from their commitment and obedience to God, other things enter into their lives, capture their attention and they wander off in a different direction. In the Old Testament Israel went their own way many times and brought upon themselves the anger of God. They robbed themselves of the blessings the Lord had for them when they walked in covenant relationship. The Bible warns us that in these very times we are now living in that lawlessness ("violation of law; non-observance or transgression of the law, whether unknown or wilfully violated" – Bullinger's; it is interesting that the King James Version uses the word "iniquity" for lawlessness) will abound causing "the love of many to grow cold" (see Matthew Chapter 24). Our news is regularly full of such happenings around the world. We have to really guard against the negative happenings of the world causing a breaking down of our covenant relationship with Jesus that results in our becoming lukewarm or backslidden ~ causing a broken contract that makes us lose most or all that Jesus has provided for us.
WHERE ARE WE AT IN OUR RELATIONSHIP WITH JESUS?
Now is a very good time to take stock at where we are at in our relationship with Jesus Christ.
Are we totally committed to that covenant relationship He has made available to us?
If we are not as committed to Jesus as we ought to be, what is the hindrance?
What changes do we have to make to get into that right relationship with Him?
Each of us needs to answer these questions honestly and sincerely for ourselves. Be encouraged to know that there is nothing greater than our walking and living in covenant relationship with Jesus on a daily basis. Rise up in His Name and be the person He has chosen you to be. Love and Blessings to you ~ Rodney W. Francis.
"The Gospel Faith Messenger" Ministry. , New Zealand. Email This email address is being protected from spambots. You need JavaScript enabled to view it.