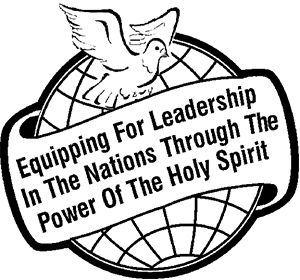 Barnabas Bulletin ~ 0238
A CALL TO GROW MORE MATURE IN CHRIST

There is a need today for Christians to become more mature in the purposes of Jesus Christ. The world is seeking more and more to close down true Christians from sharing their life-giving and life-changing message that is revealed through the Word of God, the Bible. Therefore we need to be wide awake to what the Bible teaches and doing our utmost to be fulfilling the calling and purpose of God for us. He has saved us for such a time as this, and we need to know that while we have life we carry a mandate from God to represent His Message to a lost and fallen world through the Mighty Power of the Holy Spirit. It is time for us to mature in the things of God. Consider this warning ~ and exhortation ~ from God's Word:
"For though by this time you ought to be teachers, you need someone to teach you again the first principles of the oracles ("sayings") of God; and you have come to need milk and not solid food. For everyone who partakes only of milk is unskilled in the word of righteousness, for he is a babe. But solid food belongs to those who are of full age ("mature"), that is, those who by reason of use ("practice") have their senses exercised to discern both good and evil" (Hebrews 5:12-14, NKJV).
Notice that true followers of Jesus Christ are people of action. They do not just sit around in meetings and receive yet another sermon or message. We have to learn to exercise our faith, for faith is obedience ~ an action ~ of doing that which God has revealed to us. If we are not maturing more and more in our walk with Jesus, then we are told that we are unskilled. The word "unskilful" means: "without making trial or attempt; without experience, inexperienced" (Bullinger's). The word "mature" means "complete, perfect, of full age" and is demonstrated by the way we live and serve God in a practical way. It is the exercise and action of our faith that demonstrates to God that we believe what He is telling us. Faith is what pleases God. Faith is acting upon what Jesus says, more than what we think, feel or struggle with. Notice this:
"But without faith it is impossible to please Him, for he who comes to God must believe that He is, and that He is a rewarder ("a payer in full") of those who diligently ("seek out, search out") seek Him" (Hebrews 11:6).
God has given to His people the five-fold ministry gifts. Sadly most of them are not recognized in many church circles these days. Listen to what the Bible says concerning them and their purpose:
"And He (Jesus) Himself gave some to be apostles, some prophets, some evangelists, and some pastors and teachers, for the equipping ("complete, perfect, full, wanting nothing") of the saints for the work of ministry, for the edifying ("the act or process of building up") of the body of Christ, till we all come to the unity of the faith and of the knowledge of the Son of God, to a perfect man, to the measure of the stature of the fullness of Christ; that we should no longer be children, tossed to and fro and carried about with every wind of doctrine, by the trickery ("entrapping by deceit") of men, in the cunning craftiness ("shrewdness") of deceitful plotting, but, speaking the truth in love, may grow up in all things into Him Who is the head ~ Christ ~ from Whom the whole body, joined and knit together by what every joint supplies, according to the effective working by which every part does its share, causes growth of the body for the edifying of itself in love" (Ephesians 4:11-16).
Without the functioning of these ministry gifts ~ and the nine Gifts of the Holy Spirit (see 1 Corinthians Chapters 12 to 14) ~ Christians cannot come to maturity. We remain on milk and not solid food. We remain as spiritual children and not grown-up mature adults in Jesus Christ. God cannot trust us with a deeper revelation of His love, calling and purposes for us if we are only childish Christians. Mature adults take and exercise responsibility much more than unskilled, milk-fed only Christians.
The more mature we are in Jesus, the more He can use us for His glory!
Let God's Word speak again:
"I press toward the goal for the prize of the upward call of God in Christ Jesus. Therefore let us, as many as are mature, have this mind; and if in anything you think otherwise, God will reveal even this to you. Nevertheless, to the degree that we have already attained ("arrived"), let us walk by the same rule, let us be of the same mind. Brethren, join in following my example, and note those who so walk, as you have us for a pattern" (Philippians 3:14-17).
Again we have the challenge to be mature believers in Jesus. We have to keep growing more in Him so we leave behind any childish manners or ways. It is very costly to us if we are not progressing on in the purposes of God for us.
Remember, true Christianity is a personal, daily relationship with the Living Lord Jesus Christ through the power of the Holy Spirit.
When He is allowed to have His way in our life, then He leads and guides us into a mature place with Himself so that He can use us as His representatives/ambassadors (2 Corinthians 5:20-21) here on the earth.
Here is a question we all need to consider, meditate on and then to answer: How mature in Jesus Christ do you believe you are?
What do you believe you need to do in order to become more mature in Jesus?
Remember, the more mature you are in Jesus, the better He can use you to fulfil His plans and purposes in your life, and in the world, today!
When we are motivated by having God, Jesus Christ and the Holy Spirit living inside of us, then He can use us in many unexpected and exciting ways to introduce others to Him and to extend the Kingdom of God here on the earth. And make no mistake about it: right now this world needs to know the truth of Jesus Christ more than ever. It is tragic to see and hear of the way the world is fast going on a downward slide further and further away from the truth of the Gospel that sets mankind free.
Jesus Christ came into this world to redeem us (and all mankind) and He has given us a commission to take His life-changing Message to all the world.
There is nothing more motivating, more fulfilling than to know the will and purpose of God for our life, and to do it.
The more mature we are in Him, the more effective we are in representing Him here on the earth.
We will have the joy of winning more people to Jesus, seeing God working in and through us by His Mighty Holy Spirit bringing answers to mankind's needs.
I pray that you will be blessed, inspired and challenged through what is written here. Know that God has not finished with you yet! Rise up and fulfil your destiny today! And know that the best is yet to come for all who do His will. God bless you ~ Rodney W. Francis.
The Gospel Faith Messenger Ministry, P.O. Box 57, Paraparaumu 5254, New Zealand. Email: This email address is being protected from spambots. You need JavaScript enabled to view it.