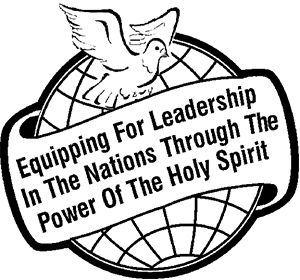 Barnabas Bulletin ~ 0240
REJOICING IN DIFFICULT TIMES
We are living in difficult times. Yet, for the Christian who believes in Jesus Christ and what is written in the Bible, we are exhorted to "Rejoice in the Lord always. Again I will say, rejoice!" (Philippians 4:4). The Bible has much to say about our need to keep rejoicing in the Lord. There are several meanings to the word rejoice: "1. to rejoice, be delighted or pleased, to be glad; 2. to leap or dance much, to rejoice with song and dance; hence, to exult, leap for joy 3. to make glad-minded, to cheer; to make merry, enjoy one's self" (Bullinger's). Rejoicing in the Lord enables us to rise above all those negative things that come against us. Consider these words of Jesus: "Blessed are those who are persecuted for righteousness' sake, for theirs is the kingdom of heaven. Blessed are you when they revile ("to defame, assail with opprobrious words, cast in one's teeth, reproach with anything" – Bullinger's) and persecute you, and say all kinds of evil against you falsely for My sake. Rejoice and be exceedingly glad, for great is your reward in heaven, for so they persecuted the prophets who were before you" (Matthew 5:10-12). (The word "opprobrious" means "expressing scorn or criticism").
We need to be very real about the situations we are living in in these times ~ times that are increasingly more and more anti-Christ and anti-Christian. Yet the Bible exhorts us to keep rejoicing and keeping our eyes on Jesus and the future that is before us. Let the words of Jesus inspire us again: "Behold, I give you the authority to trample on serpents and scorpions, and over all the power of the enemy, and nothing shall by any means hurt you. Nevertheless do not rejoice in this, that the spirits are subject to you, but rather rejoice because your names are written in heaven" (Luke 10:19-20).
Jesus has given us authority ("dunamis" – "power capable to do anything") over all the power of the enemy so that we can live an overcoming life and rejoicing in that which the Lord has done for us ~ and the future that is ahead of us ~ an eternity in heaven with Jesus. Hallelujah! Consider this: "Therefore, having been justified by faith, we have peace with God through our Lord Jesus Christ, through whom we also have access by faith into this grace in which we stand, and rejoice in hope of the glory of God. And not only that, but we also glory in tribulations, knowing that tribulation produces perseverance ("endurance"); and perseverance, character; and character hope. Now hope does not disappoint, because the love of God has been poured out in our hearts by the Holy Spirit who was given to us" (Romans 5:1-5). ". . . but Christ as a Son over His own house, whose house we are if we hold fast the confidence and the rejoicing of the hope firm to the end" (Hebrews 3:6).
The Early Church Apostles encountered opposition, persecution and suffering. But what was their attitude? ". . . when they had called for the apostles and beaten them, they commanded that they should not speak in the name of Jesus, and let them go. So they departed from the presence of the council, rejoicing that they were counted worthy to suffer shame for His name. And daily in the temple, and in every house, they did not cease teaching and preaching Jesus as the Christ" (Acts 5:40-42).
"Then the multitude rose up together against them (Paul and Silas); and the magistrates tore off their clothes and commanded them to be beaten with rods. And when they had laid many stripes on them, they threw them into prison, commanding the jailer to keep them securely. Having received such a charge, he put them into the inner prison and fastened their feet in the stocks. But at midnight Paul and Silas were praying and singing hymns to God, and the prisoners were listening to them. Suddenly there was a great earthquake, so that the foundations of the prison were shaken; and immediately all the doors were opened, and everyone's chains were loosed" (Acts 16:22-26).
Notice how the apostles ~ and Paul and Silas ~ did not allow the beatings, aches and pains they suffered to stop them from rejoicing in the Lord. They rose above every difficulty and experienced God working in and through them in amazing ways. It can be the same for us today, as we are serving the same Lord Who changes not. He is the same today as He was yesterday and will be the same forever (Hebrews 13:8).
In the verses above we are told that we will face times of difficulty, but in those times we can prove the goodness and power of Jesus Christ through our having a rejoicing heart, giving thanks to God for all the wonderful things He has done ~ and is doing ~ for us. We must make sure that our eyes are on Jesus more than the negative circumstances which try and pull us down to the natural level of where the world lives at.
The Psalmist David declared: "But let all those rejoice who put their trust in You; let them ever shout for joy, because You defend ("protect, cover") them; let those also who love Your name be joyful in You. For You, O Lord, will bless the righteous; with favour You will surround him as with a shield" (Psalm 5:11-12).
Here is another truth to seriously consider: "Be kindly affectionate to one another with brotherly love, in honour giving preference to one another; not lagging in diligence, fervent in spirit, serving the Lord; rejoicing in hope, patient ("persevering") in tribulation ("pressure, compression, straitness; hence, pressure from evils, affliction, distress" – Bullinger's), continuing ("to be strong or firm towards anything, to endure or persevere in or with" – Bullinger's) steadfastly in prayer; distributing to the needs of the saints, given to hospitality. Bless those who persecute you; bless and do not curse. Rejoice with those who rejoice, and weep with those who weep. Be of the same mind toward one another . . ." (see Romans 12:10-21).
God's Word clearly reveals that we can rise above every obstacle and difficulty that comes against us when we develop and keep a rejoicing heart and attitude. It also enables God to work wonders during those times of difficulty as we demonstrate by our voice and actions that we truly believe in Him and His Word. Hallelujah! These are just a few of the many Scriptures that teach us to keep a rejoicing heart in the Lord our God and His precious promises to us. Keep believing and trusting His promises to you, for they indeed hold the keys to a victorious life and future with Him. God bless you ~ and praise the Lord! ~ Rodney W. Francis.
Bible Reading: Luke 6:20-23 1 Chronicles 16:8-16
Prayer: "Dear Lord God, I come to You in Jesus' name, and I ask You to help me to be more awake, watchful and fully committed to Your plans and purposes for my life, so I will know Your abiding presence day by day in a more powerful way. I do want to be a true disciple of You, Jesus, and walking in the revelation of Your teachings day by day with a rejoicing heart. Help me to be strong in times of difficulty and opposition, so I can shine more effectively for You in these needy times. I do long to be the person You have saved me to be. Thank You. In Jesus' Name I pray these things, Amen."
"The Gospel Faith Messenger" Ministry. New Zealand. Email This email address is being protected from spambots. You need JavaScript enabled to view it.