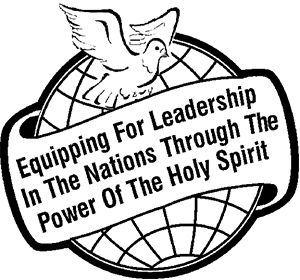 Barnabas Bulletin ~ 0248
THE TRAGIC DOWNFALL OF KING SOLOMON
Solomon was the son of King David who took over being king of Israel after David died. In 1 Kings 3:5-15 God appeared to Solomon in a dream and asked him what he would like the Lord to do for him: "At Gibeon the Lord appeared to Solomon in a dream by night; and God said, 'Ask! What shall I give you?' . . . Solomon's response was: 'Therefore give to Your servant an understanding ("revelation knowledge, being intelligent, have understanding") heart to judge Your people, that I may discern ("to understand") between good and evil. For who is able to judge this great people of Yours?' The speech pleased the Lord, that Solomon had asked this thing. Then God said to him: 'Because you have asked this thing, and have not asked long life for yourself, nor have asked riches for yourself, nor have asked the life of your enemies, but have asked for yourself understanding to discern justice, behold, I have done according to your words; see, I have given you a wise ("to discern, perceive") and understanding heart, so that there has not been anyone like you before you, nor shall any like you arise after you. And I have also given you what you have not asked; both riches and honour, so that there shall not be anyone like you among the kings all your days. So if you walk in My ways, to keep My statutes ("something decreed, prescribed, ordinance") and My commandments ("edicts"), as your father David walked, then I will lengthen your days'" (1 Kings 3:5-14).
Here we see God blessing Solomon with a wisdom that was greater than anyone else had. He went on to demonstrate that wisdom in the decisions he made. However, as time went on, Solomon got side-tracked and started to get involved with the wrong women, who in time turned his heart away from the true and Living God to the idols those women worshipped. He had "seven hundreds wives, princesses, and three hundred concubines; and his wives turned away his heart" (1 Kings 11:1-13). Can you imagine him being like that? He went completely over-board with women! The devil got into him and deceived him and turned his heart away from that which God had given him.
Here we have a lesson that it is possible to be blessed by wonderful gifts from God; then take them for granted instead of keeping our trust in the Lord and, over time, get caught up in making wrong decisions. Solomon, the wisest among men, became the most foolish among women! He should have known better than to allow himself to get enticed away in his lusting after women. It cost him dearly.
Here we have an example of someone who was expressly blessed of God with wisdom, yet because Solomon got himself tangled up with the wrong women, over time they turned his heart away from God. They blinded his heart which caused him to ignore the warning that God had previously given him: "But King Solomon loved many foreign women . . . from the nations of whom the Lord had said to the children of Israel, 'You shall not intermarry with them, nor they with you. Surely they will turn away your hearts after their gods'. Solomon clung to these in love . . . For it was so, when Solomon was old, that his wives turned his heart after other gods; and his heart was not loyal ("at peace with") to the Lord his God, as was the heart of his father David. For Solomon went after Ashtoreth the goddess of the Sidonians, and after Milcom the abomination ("detestable thing") of the Ammonites. Solomon did evil in the sight of the Lord, and did not fully follow the Lord . . . Then Solomon built a high place for Chemosh the abomination of Moab . . . and for Molech the abomination of the people of Ammon. And he did likewise for all his foreign wives, who burned incense and sacrificed to their gods. So the Lord became angry ("it is used only of God's displeasure against sin, and implies His aversion to it, and readiness to punish it" – Wilson's Old Testament Word Studies) with Solomon, because his heart had turned from the Lord . . ." (Read 1 Kings Chapter11).
Here we have an example that we Christians cannot "take for granted" what God has given to us and that which He has given to us will automatically stay with us for the rest of our life. We have to continue to "abide in Christ" and to do what He has called us to do. Once we stop being obedient to what He has saved us to do, we are in danger of going off the right track into deception. It is not (as many Christians believe), that "once saved always saved" and the grace of God covers us automatically on a daily basis.
WE MUST CONTINUE TO ABIDE IN JESUS!
Listen to what Jesus says in His Word: "Abide ("remain, live") in Me, and I in you. As the branch cannot bear fruit of itself, unless it abides in the vine, neither can you, unless you abide in Me. I am the vine, you are the branches. He who abides in Me, and I in him, bears much fruit; for without Me you can do nothing. If anyone does not abide in Me, he is cast out as a branch and is withered ("dried up"); and they gather them and throw them into the fire, and they are burned" (John 15:4-6). Here Jesus is very clear in telling us that we must continue to "abide in the vine", otherwise we can go on a downward path like Solomon did (not necessarily for the same reasons that wrecked him).
"Do not be deceived, God is not mocked ("to turn up one's nose at in scorn; hence, to mock, deride" – Bullinger's); for whatever a man sows, that he will also reap. For he who sows to his flesh will of the flesh reap corruption, but he who sows to the Spirit will of the Spirit reap everlasting life. And let us not grow weary while doing good, for in due season we shall reap if we do not lose heart" (Galatians 6:7-9).
We are living in a time when the enemy is working hard to take Christians away from the necessity of abiding in Jesus. Solomon was not the only person who got caught away from God's commands. Judas Iscariot (Matthew 26:14; Luke 6:16 and Luke 22:3) and Balaam (Numbers Chapter 22; 2 Peter 2:15 and Jude 11) were two who walked with God and then got enticed away – not by women, but by their love of money (another area we must be very wise in, or it can consume us and cause us to make wrong decisions that take us away from abiding in Jesus). These examples in Scripture are showing us that it is possible to lose those wonderful gifts and things that God gives to us if we do not continue to keep Jesus at the very centre of our lives on a daily basis. Let us all make sure that we are on guard against the enemy's tactics and stay strong in Jesus. God bless you as you keep close to Him ~ Rodney W. Francis.
Bible Readings: 2 Peter 2 Hebrews 10:19-31
Prayer: "Dear God, I come to You in the Mighty and All-Powerful Name of Jesus Christ Your Son, and I ask You to help me to be the person You have saved me to be. Help me to know more and more clearly what You have accomplished for me so that I can be a true overcomer against all that the enemy brings against me. Please take out of me what should not be there, and put into me what should be there. I do desire to please You, and I commit my life afresh to You today, so that I might stand immovable in Your sight and enjoy the victory that You have purchased for me. Thank You, Lord, for saving and loving me like You do. I love You and sincerely desire to serve You better in the days ahead. In Jesus' Name I pray these things, Amen."
The Gospel Faith Messenger Ministry, New Zealand. Email: This email address is being protected from spambots. You need JavaScript enabled to view it.