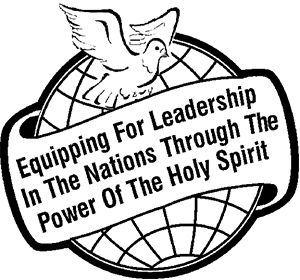 Barnabas Bulletin ~ 0237
MAKE YOUR CALL AND ELECTION SURE
These words are recorded in 2 Peter 1:10 and show us the importance of our heeding the instructions that the Bible gives us. This statement summarizes what has been written previously in this chapter, and I quote: "Grace and peace be multiplied to you in the knowledge of God and of Jesus our Lord, as His divine power has given to us all things that pertain to life and godliness, through the knowledge of Him who called us by glory and virtue ("force, strength"), by which have been given to us exceedingly great and precious promises, that through these you may be partakers ("partner, companion") of the divine nature, having escaped the corruption ("depravity") that is in the world through lust. But also for this very reason, giving all diligence ("to use haste or speed; to do the utmost"), add to your faith virtue, to virtue knowledge ("clear and exact knowledge; it expresses a more thorough participation on the part of the knower, with the object of knowledge; a knowledge that has a powerful influence on the knower" – Bullinger's), to knowledge self-control, to self-control perseverance ("patience"), to perseverance godliness, to godliness brotherly kindness, and to brotherly kindness love. For if these things are yours and abound, you will be neither barren ("useless") nor unfruitful in the knowledge of our Lord Jesus Christ. For he who lacks these things is short-sighted, even to blindness, and has forgotten that he was cleansed from his old sins. Therefore, brethren, be even more diligent to make your call and election ("a picking out, selection, that which is chosen" – Bullinger's) sure, for if you do these things you will never stumble; for so an entrance will be supplied to you abundantly into the everlasting kingdom of our Lord and Saviour Jesus Christ" (2 Peter 1:2-11).
CONSIDER WHAT IS BEING SAID HERE
I encourage you to take some time to consider these verses, for they hold the keys to your life and future. How we action these instructions determines the kind of life we live. Sadly there are far too many Christians today who are struggling in many areas of their lives because they have not discovered the truth of what is being said here. God has given us everything we need to live victorious, overcoming lives, but we have a responsibility to put into practice what He is saying. If we do not apply ourselves to what God is saying, then we do not get the benefits of His truth. God has enabled us to become "partakers of His divine nature" ~ are we living in that truth, or are we still struggling in our own strength (which will always cause us to fall short of what God has chosen for us)? God's Word declares that if these things abound in us, then we will not be barren or unfruitful in the purposes of God. These statements are all summed up in this saying: "Therefore, brethren, be even more diligent to make your call and election sure"!
We have been chosen by God Himself to represent Him on the earth today!
What an awesome privilege is ours!
We need to make sure that we are fulfilling His calling in our lives today!
Knowing the will and call of God on our lives is vital.
How can we know what decisions to make and what we are called to fulfil if we do not know God's will and call for us personally?
Jesus has saved us for a specific purpose, and He desires that we not only know that purpose, but we live according to His purpose for us, so that we have a testimony of what God can do for us as we obey His call on our lives.
So much more happens positively for us when we are walking and living in the call and election of God. If we do not know His call, or are not sure of it, then we need to put time aside to get still before the Lord and allow Him to speak to us. Jesus made it clear that His sheep hear His voice (see John Chapter 10). Hearing, knowing and then obeying the voice of God today is essential. I am reminded of what the Lord told me: "Every great man and woman in the Bible all started out as an unknown nobody until one event happened in the life of them all: they heard the voice of God and obeyed". That hearing and obeying God's voice changed them into great men and women of God who did great exploits in His name. Our relationship with Jesus Christ has to be real enough and personal enough for us to know when He is speaking to us. Are we listening? He is the very voice of Truth and He tells us no lies. Whatever He asks of us we can do ~ even if we have never done it before. God works in a very different way to that of human nature; therefore we have to learn to recognize how and when God is speaking to us. When we know and obey God's voice, then we are living in a realm where anything can happen. Our obedience to God's voice enables Him to do things in and through us that can happen no other way.
TRUE FAITH IS OBEDIENCE TO GOD'S VOICE
When I consider the way the world is struggling to cope (especially since the Covid-19 pandemic has been around), it makes me marvel more and more how God provides for Jean and I, as well as for The GFM Ministry. God asked us to live totally by faith ~ and not to ask for financial support ~ and He would show us what He could do for us. We have lived this way for over 20 years now and are continually amazed at how God provides for us. He is true to His Word and Promises! I feel more secure in God living this way than when I was receiving a Pastor's salary. He can be trusted. (It concerns us at the numbers of begging E-Mails we receive from Christian Ministries, asking for money for all kinds of things)! I am so glad that we obeyed what the Lord asked of us, for today we have a world-wide ministry that is touching multiplied thousands of lives. We know it has all happened because we obeyed God's voice (in spite of other Christian Leaders telling us we were mad, got it wrong, etc.) Knowing the Prophetic Ministry ~ which is all about listening to God and obeying Him ~ is sure very different to that of simply attending church on Sundays.
Look again at these wonderful truths and promises that have been given us in 2 Peter Chapter 1. They are amazing and powerful statements ~ and God wants us to enjoy and experience the fulfilment of all His promises to us. It is the promises of God being alive and active within our lives that makes us the overcomers that He desires us to be. Know afresh that God wants only the very best for you and for me. Love in His Service ~ Rodney W. Francis.
Bible Reading: Romans 12:1-2 Romans 8:26-39

Prayer: "Dear Lord God, I come to You in Jesus' name, and I ask You to help me to be more awake, watchful and fully committed to Your plans and purposes for my life, so I will know Your abiding presence day by day in a more powerful way. I do want to be a true disciple of You, Jesus, and walking in the revelation of Your teachings day by day. Help me to know your will and calling for my life more fully so I can be more effective for You in these needy times. Please take out of me what should not be there, and please put into me what should be there. I do long to be the person You have saved me to be. In Jesus' Name I pray these things, Amen."'
The Gospel Faith Messenger Ministry, New Zealand. Email: This email address is being protected from spambots. You need JavaScript enabled to view it.