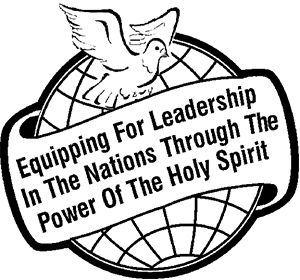 Barnabas Bulletin ~ 0235
WATCH AND PRAY!
These words together are recorded four times in the New Testament: "Then He (Jesus) came to His disciples and found them sleeping, and said to Peter, 'What! Could you not watch with Me one hour? Watch and pray, lest you enter into temptation. The spirit indeed is willing, but the flesh is weak'" (Matthew 26:41). "Take heed, watch and pray; for you do not know when the time is. It is like a man going to a far country, who left his house and gave authority to his servants, and to each his work, and commanded the doorkeeper to watch. Watch therefore, for you do not know when the master of the house is coming ~ in the evening, at midnight, at the crowing of the rooster, or in the morning ~ lest, coming suddenly, he find you sleeping. And what I say to you, I say to all: Watch!" (Mark 13:32-37). "Then He (Jesus) came and found them sleeping, and said to Peter, 'Simon, are you sleeping? Could you not watch one hour? Watch and pray, lest you enter into temptation. The spirit indeed is willing, but the flesh is weak'" (Mark 14:37-38). "But take heed to yourselves, lest your hearts be weighed down with carousing ("surfeiting, nausea from over-indulgence") drunkenness, and cares of this life, and that Day come upon you unexpectedly. For it will come as a snare on all those who dwell on the face of the whole earth. Watch therefore, and pray always that you may be counted worthy to escape all these things that will come to pass, and to stand before the Son of Man" (Luke 21:34-36).
These statements by Jesus are very important and necessary for us to take heed to in these days in which we live. The words "watch" and "pray" separately are mentioned a number of times throughout the Scriptures. To "watch" means: "the act of keeping watch or guard; to keep awake; to watch or observe attentively; to keep the eyes fixed upon" (Bullinger's).
For the Christian that is keeping awake to Jesus and His teachings; listening to Him above all else and being attentive to what He is saying; keeping our eyes fixed upon Him.
To "pray" means: "to speak out, utter aloud; to pray; to ask; to make known one's need; supplicate; beseech" (Bullinger's). It is developing a personal relationship and dialogue with God through Jesus Christ; knowing that He is the One Who hears and answers prayer.
When we are watching and praying we are keeping ourselves alert to the will and purposes of God for our lives. We are keeping ourselves awake to the temptations of the enemy (the devil) who is trying to put us to sleep spiritually so we will be unaware of what is really happening around us in these times. To be on guard means we are watching out for every trick of the enemy that he tries to bring against us, so we will not be deceived by his tactics. He hates all true Christians because they are a threat to his plans to bring destruction upon the human race.
Paul exhorts us to "pray with the spirit and with the understanding" (1 Corinthians 14:13-18). That means we are to pray in the tongues language(s) of the Holy Spirit and to also pray in our natural language. Jude 20 exhorts us to "build ourselves up on our most holy faith, praying in the Holy Spirit".
"Pray without ceasing, in everything give thanks; for this is the will of God in Christ Jesus for you. Do not quench the Spirit. Do not despise prophecies. Test ("examine, prove") all things; hold fast ("firmly") what is good. Abstain from every form of evil. Now may the God of peace Himself sanctify ("set you apart") you completely; and may your whole spirit, soul, and body be preserved blameless at the coming of our Lord Jesus Christ" (1 Thessalonians 5:17-23).
We see from these Scriptures that we have to be continually at prayer and watching out for the deceptions of the devil. It is how we guard our heart against the temptations of the world, the flesh and the devil getting into our heart and turning us away from the pure Gospel of Jesus Christ. Keeping focussed on Jesus is a total commitment in these times if we do not want to be carried away by all the things of the world, the flesh and the devil. When other things enter into our heart then we go to sleep spiritually and can no longer be alert to the enemy.
Watch and pray!
If Jesus taught His disciples this message, then how much more do we need to take heed to it today?
THE PARABLE OF THE TEN VIRGINS
In the Parable of the Ten Virgins (Matthew 25:1-13), we read that five were wise and five were foolish. What made the difference that made five wise and five foolish? The five wise took oil with them to keep their lamps burning. The foolish took their lamps but no oil to keep them burning. Lamps are useless without oil to keep them burning brightly. The oil represents the Holy Spirit. Wherever we go we need to take the Holy Spirit with us ~ that is the wise thing to do. Without the Holy Spirit with us we are unable to be shining lights in a world of darkness. Without the Holy Spirit the lamps become the same as the world around them ~ they just blend in with the darkness, "slumbering and sleeping". Yet they were waiting for the bridegroom (Jesus) to come!! The bridegroom told those five foolish virgins to "Watch therefore, for you know neither the day nor the hour in which the Son of Man is coming" (Matthew 25:11-13). They were not watching; they were not on guard; they were asleep when they should have been wide awake! That is not true Christianity. To take the oil of the Holy Spirit with us wherever we go means we are "watching and praying" and looking for His guidance so we can be in the right place at the right time with the right person or people, bringing the light of the Gospel to them.
May we all be very aware of the times in which we are living and make sure that we are watching and praying daily, so we will be wide awake when Jesus comes again. Make very sure that you have the oil of the Holy Spirit in you, so you are a shining light for Jesus in a world of darkness. We cannot lose for winning when we are doing what Jesus has asked us to do. God bless you. ~ Rodney W. Francis.
Bible Reading: Prayers Are Answered - 27 Bible Verses!
Prayer: "Dear Lord God, I come to You in Jesus' name, and I ask You to help me to be more awake, watchful and fully committed to Your plans and purposes for my life, so I will know Your abiding presence day by day in a more powerful way. I do want to be a true disciple of You, Jesus, and walking in the revelation of Your teachings day by day. Please forgive me for any sleepiness, lack of commitment I have had towards You, and help me to be on guard daily. I do long to be the person You have saved me to be. In Jesus' Name I pray these things, Amen."
"The Gospel Faith Messenger" Ministry. New Zealand. Email This email address is being protected from spambots. You need JavaScript enabled to view it.