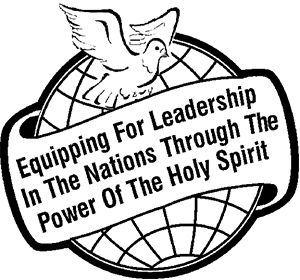 Barnabas Bulletin ~ 0235
KNOWING THE POWER OF THE PEACE OF GOD
For the Christian, having the peace of God in our hearts and lives is a wonderful asset. When we gave our heart to Jesus, His peace came into our lives in a very real way (Luke 7:48-50; Luke 8:48). But once we are born-again Christians, the Bible teaches us that we are to do certain things to retain that peace. That peace is vital in today's troubled society. There are so many things happening that will cause us to lose that peace if we do not take heed to what the Bible teaches us. Here are some keys to retaining God's peace in our life:
We see from the above Scriptures and statements that we do have a responsibility to believe and live in a way that the peace of God can remain resident within our lives. If we recognize that we are lacking in the realm of having the peace of God within us, then seriously consider the above points and see what adjustments need to be made in order for the peace of God to be a continuing blessing inside of you. Without the true peace of God residing within us we will make wrong decisions, have hasty re-actions, lack patience, not show true love, etc.
Why is this message so important? In this Ministry we are continually receiving mails from around the world. Many of them are from Christians who are struggling to know God's peace, will, etc., and are crying out for advice and help. The more we can yield to the purposes of God the more peace we will know in our lives. God's way is best for us and when we are being obedient to His way then all of His blessings are available to us and give us great peace because we are walking in the light with Him.
Be encouraged to press in closer to Jesus and so receive all His benefits that He has for us. Hallelujah!
"The Lord will give strength to His people; the Lord will bless His people with peace" (Psalm 29:11).
"Now the God of peace be with you all. Amen" (Romans 15:33).
Go forth in that peace of God daily and watch what He will do for, in and through you. Blessings ~ Rodney W. Francis.
Bible Reading: Colossians 3:1-25 Hebrews 12:14
Prayer: "Dear Lord God, I come to You in Jesus' name, and I ask You to help me to be more committed to Your plans and purposes for my life, so I will know Your abiding peace in a more powerful way. Please help me to put into practice the above 10 pointers so I will not be hindered by anxieties and fears. I do want to be a true disciple of You, Jesus, and walking in Your peace day by day. Please forgive me for any lack of commitment I have had towards You, and help me to let the peace of God rule in my heart and life daily. I do long to be the person You have saved me to be. In Jesus' Name I pray these things, Amen."
"The Gospel Faith Messenger" Ministry. New Zealand. Email This email address is being protected from spambots. You need JavaScript enabled to view it.