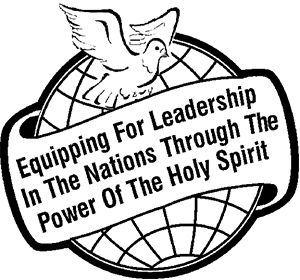 Barnabas Bulletin ~ 0233
COMMITMENT TO GOD

I have been considering afresh of late the need for Christians to be committed ~ and even more committed ~ to Jesus Christ and His purposes. To be committed to someone or something is "to depend upon; trust in, rely upon totally" that person or thing.
It has powerful results when we are truly committed to the Lordship of Jesus Christ.
The Bible exhorts us to: "Commit your way to the Lord, trust also in Him, and He shall bring it to pass. He shall bring forth your righteousness as the light, and your justice ("to bring matters to the rule of right; to administer justice") as the noonday" (Psalm 37:5-6, NKJV).
These verses hold powerful promises of the rewards for those who truly learn to depend on God. That is to believe Him more than we believe our own natural thoughts ~ and even what some others will tell us. It is written of Jesus: "But Jesus did not commit Himself to them, because He knew all men, and had no need that anyone should testify of man, for He knew what was in man" (John 2:24-25). Jesus knew that human nature and thinking could not be trusted. So many Christians have been 'robbed' of a better walk and relationship with Jesus because they have trusted the words of others more than the truth of God. Our Number One commitment has to be to Jesus; otherwise we will miss the true purpose for which Jesus Christ has saved us. We need discernment to know the genuine from the not so genuine when it comes to hearing what others say to us with regards God's purpose for our lives. I know and have experienced in my own life how good-intentioned Christians ~ some even Leaders ~ tried to talk me out of what I know God had called me to do. Every Christian who has a God-calling on his/her life is going to encounter negative criticism and opinions of others who do not understand the call of God on our lives. Moses ran into that problem. "He supposed that his brethren would have understood that God would deliver them by his hand, but they did not understand" (Acts 7:25). The result was that Moses had to spend 40 years in the wilderness before God brought him out through the burning bush experience and caused his calling to be fulfilled (Exodus Chapter 3). He delivered a nation!
Joseph had a similar experience. His own brothers did not believe his vision and sold him to strangers. But God turned their rejection into victory and used it to get Joseph to the very place where his vision was fulfilled. Hallelujah! (see Genesis Chapters 37 to 50). God uses these negative experiences to get us where He wants us to be so He Can fulfil His purposes in our lives. The secret is to personally know the will of God for your life, and make all your decisions based upon that knowledge (Roman 12:1-2).
Most Christians who are "sold out" to Jesus Christ will have their commitment tested.
God uses those times to refine us and to better prepare us to fulfil His purposes in and through our lives.
There is so much of the natural self that has to die before God can truly fulfil His calling and purposes in our lives.
"All the ways of a man are pure ("to be pure physically and morally") in his own eyes, but the Lord weighs ("levels") the spirits. Commit your works to the Lord, and your thoughts will be established ("to stand, to stand firm, to be prepared; to be founded" – Wilson's Old Testament Word Studies)" (Proverbs 16:2-3).
LACK OF COMMITMENT
Lack of commitment to God and His purposes is one of the main reasons why Christians do not experience the goodness and greatness of God in their lives personally. Jesus exposed this when he told us that "the harvest truly is plentiful, but the labourers are few" (Matthew 9:37).
Why is it that so many Christians are reluctant to answer the call of Jesus to be a labourer in His harvest?
The labourers can only be Christians.
The reason is a lack of commitment to the cause of Christ.
When we truly love and obey God we delight to serve Him in whatever way He asks of us. That way we are dependent upon Him to enable us to fulfil His task in His power in our lives. The call of God cannot be fulfilled in our own strength, will or ideas. We need the strategy of God to overcome all the obstacles that come against those who are filled with the Holy Spirit of God and doing His will in the power of the Mighty Holy Spirit. He gives it to those who are committed to Him totally.
WHAT JESUS EXPECTS OF US
Jesus taught us about being totally committed to Him. He said: "He who loves father or mother more than Me is not worthy of Me. And he who loves son or daughter more than Me is not worthy of Me. And he who does not take his cross and follow after Me is not worthy of Me. He who finds his life will lose it, and he who loses his life for My sake will find it" (Matthew 10:37-39).
That does not mean that we no longer have real love and respect for our parents and children, but that in Jesus we can have a stronger love for Him that enables us to make the right decisions that are God-glorifying and so prevents us from compromising, etc. in decision making. The decision rests with us as to how much we are committed to following the words of Jesus. He made it very clear that to follow Him is "an all or nothing" commitment. When other people or things come between us and Jesus, then we get mixture in our life, and that makes us powerless Christians, unable to fulfil what He desires for us. It is a matter of knowing who our true Master is.
How committed are you to Jesus and the purposes of God today?
May this message challenge, inspire and bless you to serve Jesus wholeheartedly. God bless you ~ Rodney W. Francis.
Bible Readings: Colossians 1:9-14 1 John 5:1-5
Prayer: "Dear Lord, I come to You in Jesus' name, and I ask You to help me to be more committed to Your plans and purposes for my life. Please take out of my life that which should not be there, and please put into my life those things that You want me to have. Please forgive me for any lack of commitment I have had towards You, and help me to rise above every obstacle that would hold me back from being totally committed to You and Your will being fully done in and through my life. In Jesus' Name I pray these things, Amen."
The Gospel Faith Messenger Ministry, New Zealand. Email: This email address is being protected from spambots. You need JavaScript enabled to view it.