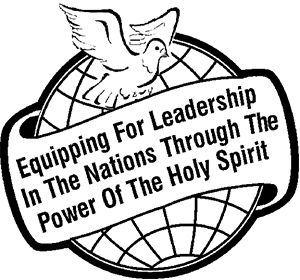 Barnabas Bulletin ~0221
KNOWING THE WORD OF CHRIST
We are living in a day where it is very important that Christians know the teachings of the Scriptures. These are days of much deception and mixture in Christian circles, and if we do not know what the Bible teaches, then we will be "open targets" for the enemy to take us off-course in our walk with Jesus Christ. Then we will become deceived and powerless Christians! The Bible is clear in its warnings to us: "But evil men and impostors ("seducers") will grow worse and worse, deceiving and being deceived. But you must continue ("remain, abide") in the things which you have learned and been assured of, knowing from whom you have learned them, and that from childhood you have known the Holy Scriptures, which are able to make you wise ("skilful, expert") for salvation through faith which is in Christ Jesus. All Scripture is given by inspiration ("God-breathed, God-inspired") of God, and is profitable ("useful, advantageous") for doctrine, for reproof, for correction, for instruction ("training, discipline") in righteousness, that the man of God may be complete ("perfect, complete in all parts and proportions"), thoroughly equipped for every good work" (2 Timothy 3:13-17, NKJV).
We need to take heed to what the Bereans did: "they received the word with all readiness ("willingness, eagerness"), and searched ("to estimate carefully") the Scriptures daily to find out whether these things (that were preached) were so" (Acts 17:10-12). If we do not know the Scriptures, then how can we truly know that what we hear preached, spoken and/or written is of God?
The Scriptures are the final authority of the truth of God!
Consider this: "and consider that the longsuffering of our Lord is salvation ~ as also our beloved brother Paul, according to the wisdom given to him, has written to you, as also in all his epistles, speaking in them of these things, in which are some things hard to understand, which untaught and unstable people twist to their own destruction, as they do also the rest of the Scriptures. You therefore, beloved, since you know this beforehand, beware ("to keep watch, guard") lest you also fall from your own steadfastness, being led away with the error of the wicked; but grow in the grace and knowledge of our Lord and Saviour Jesus Christ. To Him be the glory both now and forever. Amen" (2 Peter 3:15-18).
To know the Scriptures more fully and accurately, every Christian should have a daily devotional time where we spend time in the Bible and seeking God in prayer. That way we will grow in grace and in the knowledge of Jesus Christ.
True Christianity is a personal relationship and walk with Jesus Christ the Living Son of God every day!
"Let the word of Christ dwell in you richly ("abundantly") in all wisdom, teaching and admonishing ("to put in mind, to instruct, warn") one another in psalms and hymns and spiritual songs, singing with grace in your hearts to the Lord. And whatever you do in word or deed, do all in the name of the Lord Jesus, giving thanks to God the Father through Him" (Colossians 3:16-17, NKJV).
For the Word of Christ to dwell in us richly we have to put it there through reading, studying and devotion to it. Why is this so important?
"For the word of God is living and powerful ("powerful in action, effectual in operation"), and sharper than any two-edged sword, piercing even to the division of soul and spirit, and of joints and marrow, and is a discerner ("skilled in judging") of the thoughts and intents ("mind") of the heart" (Hebrews 4:12).
Nothing penetrates our innermost being like the word of God, made alive by the Holy Spirit! Notice that these Bible verses are all about changing us into better people so we can glorify God more and more through these mortal bodies of ours. And we all need this kind of change in our lives so we can be obedient "to the heavenly vision" (Acts 26:19).
"For whatever things were written before were written for our learning, that we through the patience ("perseverance") and comfort of the Scriptures might have hope" (Romans 15:4).
"And the Word became flesh and dwelt among us, and we beheld His glory, the glory as of the only begotten of the Father, full of grace and truth" (John 1:14). Jesus Christ was and is the Word of God manifested among us ~ and Who manifests Himself among us ~ and in us ~ today by the Mighty Holy Spirit. Hallelujah!
The success of the Christian life within us is only as great and as strong as the Word of God is known and living within us in reality. The Word of God (the Bible) reveals the heart of God to us and teaches us the way of truth. Without the knowledge of the Bible growing within us on a day-by-day basis, we are prone to be tempted to allow other things to enter into our lives and lead us off in a different direction. When we truly love Jesus Christ and desire His will to be done in and through our life, then it is very important that we have a daily time where we read, meditate and study the Bible. The days we are living in right now are such that we need to know the truth of the Scriptures more than ever. We cannot trust other people to impart that into our lives. We have to search the Scriptures ourselves and know God's way for us individually. The voice of God is confirmed by the principles of Scripture, and if we do not know the Scriptures then the enemy can easily take advantage of us, as he also speaks to us with doubtful suggestions, etc.
The word of God has to be more than intellectual knowledge. It has to penetrate our heart and life so that we become changed to be more like Jesus ~ the word becoming flesh in us so others can see that we are different and that Jesus lives in us by His word and Holy Spirit. Hallelujah!
To love God is to love His word.
Let us all make sure that we are searching the Scriptures daily so that we can know Jesus even better.
God Bless you. ~ Rodney W. Francis.
Prayer: "Dear Lord, I come to You in Jesus' Mighty Name, and I ask You to help me to be a totally committed Christian, demonstrating to You my love by my desire to know Your Word (the Scriptures) better. Please help me to cultivate a greater love and desire for Your Word, so that I will not fall into the trap of the enemy because of my ignorance of what You have declared in the Bible. Please forgive me for any lack of discipline in reading Your Word that causes me to be a powerless believer in You. Thank You for Your love and commitment to me, even when I have not always been totally 'sold out' for You and Your purposes. In Jesus' Name I pray these things, Amen."
The Gospel Faith Messenger Ministry, New Zealand. Email: This email address is being protected from spambots. You need JavaScript enabled to view it.