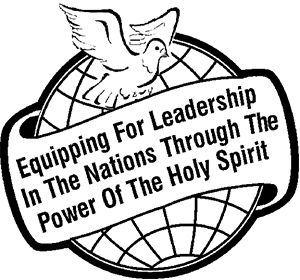 Barnabas Bulletin ~ 0220
KNOWING JESUS PERSONALLY
In a day when there is so much mixture in Christian circles, it is vital that we have and know a personal relationship with Jesus Christ. We need to know His voice in reality so we can know what His plan, purpose and will is for our individual life. The voice of Jesus through the Holy Spirit will always be confirmed by the principles of the Scriptures, the Bible. That is why it is essential that we know what the Bible is really saying (and not what someone else is saying ~ it is amazing how many Christians misquote and/or misinterpret the Bible). The way of Jesus is so very different to every other way in life. That is why it is essential that we know Him for ourselves and not having to rely on someone else to tell us what we should be doing. The Christian life is not complete if we do not know God's will for why He has saved us, and we cannot have true fulfilment if we are not walking in the knowledge of His will for us.
This is why the Prophetic Ministry is so important ~ it is all about hearing, recognizing and knowing the voice of Jesus so we personally know what He has called us to do.
The true operation of the Spiritual Gifts is really the voice of God operating through yielded, Holy Spirit-filled believers motivated by love.
The benefits are absolutely wonderful.
I am living today in the fulfilment of a number of prophetic words that were given to me (by different people) years before they became the living reality they are now. The Prophetic Ministry reveals to us things past, present and future, so we understand why we have been through certain things, and why we needed to go through times of trials and testing, etc. Every great man and woman that God used in the Bible all went through their testing times, but they also came out winners and accomplished great things for God. It is all part of dying to self in order that the truth and will of Jesus Christ can shine forth out of our lives to impact others and to bring them into His Kingdom, reveal His will for their lives, etc. Walking and living in the purposes of God is what true Christianity is all about. It is much more than faithfully attending meetings week after week.
Knowing Jesus personally is very different to simply knowing about Jesus. When we know Him personally and know how and when He speaks to us, we receive the revelation of His will and plans for our life. Life is so much more positive when we know God's will and are doing it. That is faith, and faith is what pleases God (Hebrews 11:6).
Jesus taught us this truth: "My sheep hear My voice, and I know them, and they follow Me" (John 10:27). He also said: "I am the Good Shepherd; and I know My sheep, and am known by My own" (John 10:14). These statements make it very clear that true Christianity is a personal relationship with Jesus Christ. It is such a relationship that we want to follow Him wherever He leads us. We are convinced that His voice is the voice of Truth and whatever He says to us is exactly right for us. The world does not understand this and so rejects the Message of the Bible. But when Jesus is truly alive inside of the Christian believer the world sees that we are very different to other people and want to know why we are different, or as the Scriptures says: "and always be ready to give a defense to everyone who asks you a reason for the hope that is in you, with meekness and fear; having a good conscience, that when they defame you as evildoers, those who revile your good conduct in Christ may be ashamed" (1 Peter 3:15-16).
LET YOUR LIGHT SO SHINE . . .
The power of the Gospel is demonstrated in us who are truly born-again of the Holy Spirit, filled with the Holy Spirit and are in daily communication with Jesus Christ. We are so different to others living in a world of darkness that Jesus has told us that "we are the light of the world. A city that is set on a hill cannot be hidden. Nor do they light a lamp and put it under a basket, but on a lampstand, and it gives light to all who are in the house. Let your light so shine before men, that they may see your good works and glorify your Father in heaven" (Matthew 5:14-16). We are saved to shine brightly for Jesus and His truth, His word!
THE CHALLENGE OF LOVING JESUS
I am reminded of the conversation between Jesus and Peter in John 21:14-19 where Jesus challenged Peter on his love commitment to Jesus. Loving Jesus is an absolute must if we desire to know Him more personally. Jesus asked Peter if he loved Him "more than these" (KJV); to which Peter replied, "Yes, Lord; You know that I love You." He said to him, "Feed My lambs." He said to him a second time, "Simon, son of Jonah (John), do you love Me?" He said to Him, "Yes, Lord; You know that I love ("have affection for") You." He said to him, "Tend My sheep." He said to him the third time, "Simon, son of Jonah, do you love Me?" Peter was grieved because He said to him the third time, "Simon, son of Jonah, do you love Me?" And he said to Him, "Lord, You know all things; You know that I love You." Jesus said to him, "Feed My sheep. Most assuredly, I say to you, when you were younger, you girded yourself and walked where you wished; but when you are old, you will stretch out your hands, and another will gird you and carry you where you do not wish."
How would we respond if that was Jesus talking directly to us?
Do we love Him enough to do what He is asking of us ~ to feed His lambs and His sheep?
True love for Jesus makes us desire to please Him and to do whatever He asks of us.
Sadly, many Christians are not willing to put themselves into that position. Even Jesus told us that the labourers (willing Christians) are few (Matthew 9:36-38). God uses those who know Jesus personally and are willing to do His will. Surely this is the purpose for which He saved us. He does not violate our will, so we have to demonstrate our love and commitment to Jesus in such a way that He is able to use us to do His will and bring glory to His name in an unbelieving world. Remember: "You are of God, little children, and have overcome them, because He (Jesus) Who is in you is greater than he (the enemy) who is in the world" (1 John 4:4). We have access to the True and Living God and a power that the world does not have. We have the advantage every time when we are following the instructions of Jesus. Hallelujah! Whatever the enemy accuses us of, or throws at us, know that we have Someone (Jesus) greater than he who is against us, and He (Jesus) is totally committed to us when we are doing His will! "And we know that all things work together for good to those who love God, to those who are the called according to His purpose . . . If God is for us (and He is), who can be against us?" (Romans 8:28-31). Kind Regards ~ Rodney W. Francis.
Bible Reading: John Chapter 17
Prayer:"Dear Lord, I come to You in Jesus' Mighty Name, and I ask You to help me to be a totally committed Christian, demonstrating to You my love by my actions. I desire to be a true disciple of Yours so that I can be a shining light to others. Please forgive me for any double-mindedness and apathy in my life that causes me to be a powerless believer in You. Thank You for Your love and commitment to me, even when I have not always been totally 'sold out' for You and Your purposes. In Jesus' Name I pray these things, Amen."
The Gospel Faith Messenger Ministry, , New Zealand. Email: This email address is being protected from spambots. You need JavaScript enabled to view it.