Barnabas Bulletin ~ 0219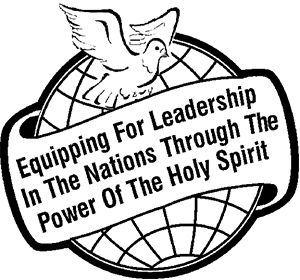 Don't Take God For Granted
By Joan Emery (Gisborne, New Zealand).
Don't take God for granted! Have we ever considered this thought? There are so many things in life that we can easily take for granted . . . until something occurs that forces us to face reality; that brings us 'down to earth' again.
When we ask the Lord Jesus into our life, we need to cherish His presence with all care. We need to guard closely that which He places within us through the presence of His wonderful Holy Spirit. In a world over-crowded with people who "have a form of godliness, but deny the power of God" (2 Timothy 3:5), we need to take extra care that the Lord is being glorified through our daily lives and dealings.
Jesus wasn't like the religious men of His day ~ He had the power, the passion, the commitment and the obedience to do only those things that Father God had sent Him to do. People stood open-mouthed as they listened intently to what He had to say; they didn't just hear His words, they heard His heart! They looked on wide-eyed as they witnessed the great signs and wonders He was constantly doing ~ the crowds didn't just see His works, they felt His compassion. Jesus was never casual in His relationship with His Father because He was full of the Holy Spirit ~ He never ever took His assignment for granted. He knew His temporary yet vital transfer from heaven to earth would require His undivided attention, even at the age of twelve, when He was so captured by His calling that, for three days, He debated and spoke in the temple at Jerusalem with great authority to leaders and lawyers of high calling (Luke 2:39-52). It probably never even occurred to Jesus that He should have been with His parents, on their return journey home to Nazareth. He was in fact "their little boy lost!"
So, in Father God's time, Jesus left Heaven's best on a rescue mission for the human race. Of His marvellous works He said, "I only do that which I see My Father do" (John 5:19). He never took His Father for granted for He knew they were One in Spirit, working together . . . "For (Father) God so loved the world that He gave His only begotten Son, that whosoever believes in Him will not perish but have everlasting life" (John 3:16).
We serve the Lord because we love Him; not for what we think we can get from Him. He's a miracle-working God Who asks us to walk with Him by faith, one day at a time. Maybe, because it's a one-day-at-a-time walk, we can at times become casual in our relationship with Him. The busyness of life, work and family can be so demanding, but absolutely nothing can be more important than our devotion to a Mighty God Who already knows more about us than we know about ourselves. He never promised we'd have it easy. He never taught that the life of a dedicated Christian would be trouble-free. Right now, Christians throughout the world are up against a strong demonic attack, aimed at bringing us down, and we cannot take for granted that God will exempt us from the pressure of the battle.
But He did promise never to leave us or forsake (abandon) us (Hebrews 13:5).

He did promise that all things (be they good or evil, pleasant or unpleasant) would work together for good to those who love and walk in obedience to His calling in their lives (Romans 8:28).

That means that the Lord is always 'on our case.'

That means that even difficult, painful experiences in life can be turned to bring Glory to the Lord.
In Exodus 17:8-13, when Moses went to battle against the troublesome Amalekites, he appointed Joshua to lead the army while he, (carrying the Rod of God), Aaron and Hur would go to the top of the hill to intercede. When Moses held up the Rod of God as a sign of victory, all went well on the battlefield. But when his arms grew weary and dropped to his side, the battle went against them. He couldn't take for granted that God would automatically intervene to grant them favour. Action was required ~ reinforcements were needed! Aaron and Hur immediately came to Moses' aid, rolling over a stone 'chair' for him to sit on while they held up his arms till the setting of the sun to achieve the hard-fought victory.
Calvary's Cross, where Jesus paid the penalty for our sin and sickness, was a life-giving change for humanity. The Mosaic Law, given to Moses, could never give permanent forgiveness through the shedding of animals' blood; it was a temporary measure, that man could never fully live up to . . . then Jesus came. It was the shedding of Jesus' blood, as He hung with His arms outreached, nailed to a crude, judgmental Cross, that ushered in the beautiful New Covenant, whereby – THE WAY OF THE CROSS LEADS HOME. The blood of Jesus is just as powerful and relevant today as the day it was shed. We must never take the Cross for granted ~ our very life depends upon it, along with the promised victory it brings to the people of God, the Bride of Christ.
Let's determine in our hearts afresh today that we simply cannot afford to take for granted our relationship and walk with the Almighty God, through the power of the indwelling Holy Spirit. Besides, why would we want to take Him for granted when He has done nothing but good for us? . . . "All things work together FOR GOOD . . ." (Romans 8:28).He has deposited Himself in our lives for all time and eternity, and His many blessings are sweet.
"The effective, fervent ("having or displaying a passionate intensity; hot, burning or glowing") prayer of a righteous man avails much" (James 5:16).
JESUS: Better Than Wine, sweeter than honey!
Bible Reading: Hebrews 11
Prayer: "Dear Lord Jesus, I come to You and ask that You will help me to live my life in such a way that I am a true witness of all that You accomplished for me when You came to this earth to suffer, die and rise again, so that I may be able to spend all eternity with You and in Your presence. I thank You that Your love for me is so great that You were prepared and willing to come and suffer on my behalf so that I might know You personally and in all reality. Thank You, dear Lord. I do appreciate what You have done for me. My desire is to live fully for You in my life and be a living and shining witness of the grace and truth which You brought to me. Help me to be so full of the Holy Spirit that others will see and know that I am a child of God and that they, too, can become a follower of Jesus Christ as a result of the change of life that You have wrought in me. Thank You, Lord, in Jesus' name I pray these things, Amen."
The Gospel Faith Messenger Ministry, New Zealand. Email: This email address is being protected from spambots. You need JavaScript enabled to view it.