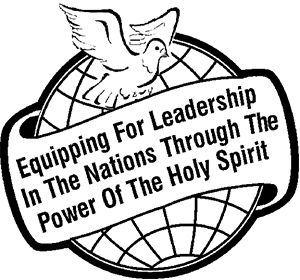 Barnabas Bulletin ~ 0217

ARE YOU DOING THE WILL OF GOD?
We are living in challenging times. For Christians, we have been chosen and called of God to represent Him on the earth today. There is a very large harvest to be gathered in. When I consider the statement of Jesus in Matthew 9:36-38: "But when He saw the multitudes, He was moved with compassion for them, because they were weary ("harassed, exhausted, especially from failure of power" – Bullinger's) and scattered, like sheep having no shepherd. Then He said to His disciples, 'The harvest truly is plentiful, but the labourers ("workers") are few. Therefore pray the Lord of the harvest to send out labourers into His harvest'".
The labourers have to be born-again Christians.

Here Jesus is telling us that the majority of Christians are not willing to do what they have been saved to do! This is tragic.

Doing the will of God is doing what we have been saved by God to do for Him.

I often ask myself: "Why are Christians so reluctant to get involved in the purposes of God?"

There is nothing more fulfilling or satisfying in this life than to know the will of God and to be doing it.
In Matthew 7 Jesus taught us that we are called to be fruitful.
The only way to be fruitful in God's Kingdom is to be knowing and doing God's will and purpose for us.
He also told us that there are two ways/gates in life: the narrow or the broad gate: He told us this: "Enter by the narrow gate; for wide is the gate and broad is the way that leads to destruction, and there are many who go in by it. Because narrow is the gate and difficult ("confined") is the way which leads to life, and there are few who find it" (Matthew 7:13-14, NKJV). Surely these statements should concern every one enough to make very sure that we are on that narrow and difficult way.
Christianity is not a "social club" or man-made religion.
Jesus Christ paid the highest price anyone could pay to purchase our salvation by His shedding of blood and dying on the Cross.

This shows us just how much God loves us, and has enabled us to come into a personal relationship with Him where, through a devoted love, we earnestly want to please Him.

And the only way we can please Him is for us to be knowing and doing His will for our lives.
ASK, SEEK, KNOCK
If you do not personally know God's will for your life, then Jesus taught us to "ask, seek and knock": He said: "Ask, and it shall be given to you; seek, and you will find; knock, and it will be opened to you. For everyone who asks receives, and he who seeks finds, and to him who knocks it will be opened" (Matthew 7:7-8).
This means we must draw as close as we can to Jesus Himself, listen to His voice, and then to do what He asks of us.

His desire is that we will know His will for our lives so we can be doing what He has saved us to do.

Jesus desires to reveal more of His will to us, but we have to demonstrate to Him that we also desire to do His will more than anything else in this life.
WE CAN KNOW AND PROVE THE WILL OF GOD!
How do we do this? Let the Scriptures speak: "I beseech ("urge") you therefore, brethren, by the mercies of God, that you present your bodies a living sacrifice, holy, acceptable ("well-pleasing") to God, which is your reasonable ("rational, logical") service. And do not be conformed ("fashioned in the same way") to this world, but be transformed by the renewing of your mind, that you may prove ("discern, examine") what is that good and acceptable and perfect ("complete") will of God" (Romans 12:1-2).
God's Word clearly gives us the answer to the way that Christians should live. We sacrifice our ways so that we can fulfil God's ways in our lives. I am so grateful to God that He showed me His will for my life as an 18 year old newly baptized in the Holy Spirit believer in Jesus. The key was to get to know His voice and to do whatever He asked of me. That way He assured me that I would have good success wherever I went in this world. Living by that principle for the past 59 years has proven to me time and time again how right it was for me to pursue God's voice above all else. It has enabled me to gather a large harvest of souls into the Kingdom of God, as well as minister His Word in many nations. All praise to Jesus! What He says to us is exactly right for us. Now that I am 77 years old (and not travelling as much), my writings are working for me, touching multiplied thousands of lives around the world day after day. It never ceases to amaze me at what God can do when we are committed to the doing of His will.
HOW ABOUT YOU?
How about you? Can you honestly say that you know the will of God for your life, and are actively fulfilling it? If you have doubts, let me encourage you to take some time to seek the face of God until He speaks personally to you so that you will know what you need to do from this day forward. Jesus said His sheep follow Him, for they know His voice (John 10:4, 14, 27). His voice to you will always be confirmed by the principles of Scripture (there are at least 40 different ways in the Bible that God spoke to His people). Be open to hear and receive from Jesus. He will speak to you in a way that you will know it is Him so you can fulfil His purposes in your life. Hearing God's voice and doing what he asks of us is the key to New Testament Christianity. It is a personal relationship where we recognize His Lordship, His voice, His love in such a way that we desire to please Him and to do His will. Do not settle for anything less than a personal, real and living day-to-day relationship with Jesus Christ. He has saved you to be His friend, so you can be a worker together with Him to fulfil the very purpose for which He has saved you. Do not settle for a substitute ~ Jesus is as real to us as we will let Him be. May this year be your best year yet in your walk with Jesus! God bless you ~ Rodney W. Francis.
Bible Reading: Matthew Chapter 7
Prayer: "Dear Lord, I come to You in Jesus' name, and I ask You to help me to know Your will for my life so clearly that I will be able to totally fulfil the purpose for which You have saved me. Please forgive me for any reluctance to step out and be one of those labourers who actively gathers in Your harvest. Help me to be so full of the Holy Spirit that others will see and know that I am a child of God and that they, too, can become a follower of Jesus Christ as a result of the change of life that You have wrought in me. Thank You, Lord, in Jesus' name I pray these things, Amen."
The Gospel Faith Messenger Ministry, New Zealand. Email: This email address is being protected from spambots. You need JavaScript enabled to view it.