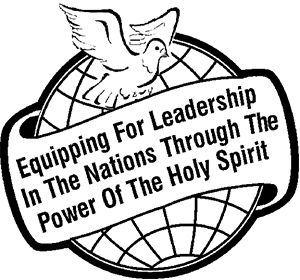 Barnabas Bulletin ~0209
A LOVE THAT PRODUCES OBEDIENCE
The Bible is full of challenges to the Christian. So many words have a far deeper meaning than what they seem at first glance. Love is one of those words. Easy to say, but do we know the meaning of what it is and what it demands of us? It "denotes the love which springs from admiration and veneration, and which chooses its object with decision of will, and devotes a self-denying and compassionate devotion to it. Love in its fullest conceivable form" (Bullinger's). For us that love devotion is first and foremost to Jesus Christ. How important is it?
Jesus said: "If anyone loves Me, he will keep My word; and My Father will love him and We will come to him and make Our home with him. He who does not love Me does not keep ("obey") My words . . ." (John 14:23-24). "If you love Me, keep ("obey" or "you will keep") My commandments" (John 14:15).
In this statement Jesus is telling us plainly that true love for Him produces obedience. Without that love we will not obey Him. Why? Because the ways of Jesus are far different to anything else we will encounter this side of eternity.
True Christianity is a personal love relationship with Jesus Christ.
In that relationship He speaks to us and asks us to do things that will glorify His name. Obedience to what He asks of us is often a challenge as it can be very different to anything else we have been asked to do before. But when we do obey we see how wonderful God is in producing results/fruit from our obedience. "There is always someone waiting on the other side of our obedience" (Kevin Dyson).
Jesus knows what is best for us and how we can be the most effective for Him here on the earth. But to accomplish those things takes a total love commitment to Him; for He teaches us that His ways are far better and higher than our ways. When we obey Him and do what He asks of us we are amazed at what He does and how He accomplishes His promises through us!
There is no substitute to having a true love relationship with Jesus Christ!
TRUE LOVE FOR JESUS CONQUERS FEAR!
Another reason why love for Jesus is so important is that it is God's answer to conquering all fear in the lives of His people. So many Christians are crippled by fear. Fear takes the place of Jesus in our lives in that it dictates to us what we can and cannot do. It sets our boundaries for us. And those boundaries are not glorifying to Jesus.
When Jesus is Lord of our lives then fear has to go.
The Scripture is clear: "There is no fear in love; but perfect ("complete, full, wanting nothing") love casts out fear, because fear involves torment ("a cutting off").But he who fears has not been made perfect in love" (1 John 4:18 ~ read the whole chapter).
It is the fear of what others might say or think that causes more disobedience to God than maybe anything else in our lives. Fear in us is also a sign that our love for Jesus is not strong enough yet. Why? Because a proper love for Jesus will conquer every fear that tries to rob us of a wonderful and fruitful life with Jesus.
LOVING JESUS MEANS LOVING PEOPLE
Christian, you do not have to live in fear any longer. Ask Jesus right now to teach you how to love Him and people more than you have ever done before. My testimony is that I had been a Holy Spirit-filled believer for 16 years, was pastoring a church, when one day God spoke to me very clearly and said: "I am going to teach you how to love people". I was shocked. I thought I did love people, but God showed me that there were people in the church that I did not like (they were the ones who criticized my preaching). In a moment of time I realized that I had to change. Over the next few years God took me through experiences where I learned to 'love the unlovely' and those who had a different life to mine. The more I loved people the more I loved God. That love took fear out of my life and I have been able to serve God since then in ways I would never have thought possible back then.
The Bible declares: "If someone says, 'I love God,' and hates his brother, he is a liar; for he who does not love his brother whom he has seen, how can he love God whom he has not seen? And this commandment we have from Him: that he who loves God must love his brother also" (1 John 4:20-21).
True love for Jesus means we love our brothers and sisters in Christ, and we live a life free of fear so that we can be free to obey whatever God asks of us.
Remember, He has saved us for a purpose and that purpose is to know and do His will.

It takes true love for Jesus for that to happen in a God-pleasing way.

There is nothing more powerful than to live and walk in the true love of Jesus Christ ~ a love that overflows to a love for people, and causes us to obey whatever Jesus says to us.

In this generally loveless generation, God needs YOU to demonstrate His love to others.

It is through love for God and people that we keep the commandments of God (1 John 5:1-5).
Be encouraged to be all-out for Jesus! Let His love so fill your heart, and teach you His ways, that you will be amazed at how loving and fearless you are because of your personal relationship with Jesus Christ.
He is the Answer to our every need!
Trust Him and see. Love in Him ~ Rodney W. Francis.
Bible Readings: 1 Corinthians 13 1 John 3,4,5
Prayer: "Dear Lord God, I come to You in the Mighty Name of Jesus, and I ask You to help me to love You more and more, and to keep my relationship and walk with You according to what You have given me. Help me to see and understand more clearly what You have spoken so that I may be an obedient, effective and fruitful witness of Jesus Christ and His miraculous word and works. Help me to be totally set free of fear and anything man teaches that is not in accordance to what You have said. My desire is to be a true lover of God and to do whatever You ask of me. Thank You, Lord Jesus! In Jesus' Name I pray these things, Amen."
The Gospel Faith Messenger Ministry,, New Zealand. Email: This email address is being protected from spambots. You need JavaScript enabled to view it.