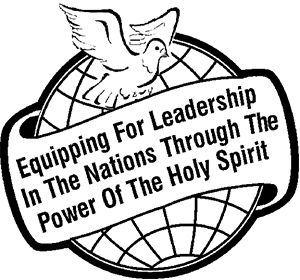 Barnabas Bulletin ~ 0210
NOT ONLY KNOWING, BUT PROVING THE WILL OF GOD
Bible Christianity is a challenge for us to be completely and whole-heartedly surrendered to the Lordship of Jesus Christ. That is the only way that we will truly know and be able to prove the will of God for our lives ~ the purpose for which He has saved us. Let us consider afresh this Scripture:
"I beseech ("urge") you therefore, brethren, by the mercies ("tender compassions") of God, that you present your bodies a living sacrifice, holy, acceptable to God, which is your reasonable service. And do not be conformed ("fashioned in the same way") to this world, but be transformed by the renewing of your mind, that you may prove what is that good and acceptable ("well pleasing") and perfect ("complete") will of God" (Romans 12:1-2).
The Scriptures are clear in their instructions to Christian believers. It is an "all or nothing" commitment to Jesus Christ ~ a total surrender to Him and His will for our lives.
Christianity can only be truly effective and fruitful when we are walking in such a relationship with Jesus Christ that we personally do know His will for our lives and are able to prove it.
Anyone who is only half-committed will live an ineffective and powerless existence. This is an area of life where we all need to search our own hearts and know where we truly stand with God. It is a very sad thing when Jesus Himself states that "the harvest is plentiful; but the labourers are few" (Matthew 9:36-38). The labourers that Jesus is talking about has to be the Christians.
Why are Christians so reluctant to get involved in the very purpose for which Jesus has chosen, called and commanded us?

Do we not realize that His will and purpose for us is much better than anything we can think up?
The answers are given in Romans 12:1-2. After being in the Lord's service for over 58 years I can honestly say that it is the most fulfilling way to live. We have been able to achieve things which could not happen if it were not for God confirming and proving His calling on our lives ~ and us proving and fulfilling His calling on our lives. When we are totally in the will of God then things happen in and through our lives where the "God factor" shines through. We experience things, God's provision, enablement, etc., that does not happen for those who are only half-committed to God's call. Jean and I have lived totally by faith since 1st January 2000, not knowing where our financial support is coming from next. Yet we have seen God provide for us every step of the way. We have no debts and every month every bill is paid ~ not only for us, but for The GFM Ministry which costs thousands of dollars to keep running each month. How is this happening? It is because we heard the voice of God to step out into the faith life and, if we did, God promised us that we would see what He could do for us. We feel more secure living by faith than we ever did living with a weekly salary when pastoring churches. Praise God! He is true to His word!
TOTAL COMMITMENT IS THE KEY!
If we meditate on the above verses we see that total commitment is our "reasonable ("rational, logical") service" ~ it is what is expected of us by the Lord! We will never know and be able to prove the will of God in our life if we are not fully separated unto God and are no longer conformed to the world's ways (which are very anti-Christ in their thinking and actions). There is a standard of holiness that we must walk in, because our God is a Holy God and He now lives within us by His Holy Spirit. God does not dwell in a temple that is corrupted by the sinful ways of the world.
Jesus taught that to follow Him we have to deny ourselves and take up our cross:
"Then He (Jesus) said to them all, 'If anyone desires to come after Me, let him deny himself, and take up his cross daily, and follow Me. For whoever desires to save his life will lose it, but whoever loses his life for My sake will save it. For what profit is it to a man if he gains the whole world, and is himself destroyed or lost? For whoever is ashamed ("to shame one's self upon, in or at") of Me and My words, of him the Son of Man will be ashamed when He comes in His own glory, and in His Father's, and of the holy angels'" (Luke 9:23-26).
The cross means death to self.

It means we are yielding all our rights over to God and allowing Him to do what He wants to do in and through us.
His ways are so different from the natural way we knew prior to being born-again by the Holy Spirit. Being born-again means a total new beginning, in a whole new and different Kingdom to that which we have ever known before we gave our lives to Jesus Christ. Jesus is the King of the Kingdom that we have now been born-again into. He is the Lord and we have to yield our heart and will over to Him so that He can be Lord of our life ~ totally! Living God's way means that we not only can know the will of God for our lives, but also be able to prove that we are in the will of God for our lives.
The Apostle Paul prayed: "that you might be filled with the knowledge of His will in all wisdom and spiritual understanding; that you may walk worthy of the Lord, fully pleasing Him, being fruitful in every good work and increasing in the knowledge of God; strengthened with all might, according to His glorious power . . ." (Colossians 1:9-11). To live and walk in the reality of these verses we must surely have to know and be able to prove God's will in and for our lives. Let us rise up more and more, believing God and what He has purchased for us, so that we will know and prove His will as we walk through life with Him. There is nothing more fulfilling than knowing and proving that we are walking and living in God's will and purpose for our lives!
This message is given to encourage you and not to condemn you. If you are struggling in this area, please take some time to come before the Lord and ask Him to reveal to you what He desires of you so you can not only know, but prove His will in your life. God bless you with the revelation of His will for you ~ Rodney W. Francis.
Bible Readings: Isaiah 6:1-9 Colossians 1:9-14
Prayer:"Dear Lord God, I come to You in the Mighty Name of Jesus, and I ask You to help me to love You more and more, and to keep my relationship and walk with You according to what You have given me in Your word. Please take out of me anything that should not be there, and put into me what should be there. Help me to see and understand more clearly what You have spoken so that I may be an obedient, effective and fruitful witness of Jesus Christ and His miraculous word and works. Help me to be totally set free of fear and anything man teaches that is not in accordance to what You have said. My desire is to be a true lover of God and to do whatever You ask of me. Thank You, Lord Jesus! In Jesus' Name I pray these things, Amen."
The Gospel Faith Messenger Ministry, New Zealand. Email: This email address is being protected from spambots. You need JavaScript enabled to view it.