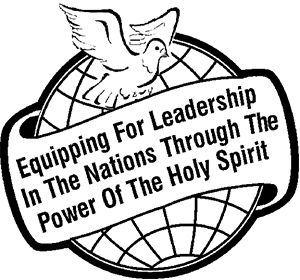 Barnabas Bulletin ~ 0203
THE LIE THAT COST THOUSANDS THEIR LIVES
In the Book of 2 Samuel Chapter 10, we see the awful consequences of misunderstanding, jumping to conclusions and the resulting telling of a lie that cost well over 40,000 people their lives. David had wanted to show kindness to King Hanun after the death of his father, and sent servants to comfort him. However the princes of the people of Ammon told Hanun that David was using the occasion to send spies and to search out the city. Hanun believed the lie and the result was that the servants of David were humiliated and sent back to David. Out of this the people of Ammon hired the Syrians to help them fight against David. War broke out. The end of that were 700 charioteers and 40,000 horsemen of the Syrian army were killed. In 2 Samuel Chapter 11 verse one, we read that "they destroyed the people of Ammon". The number is not given but it would be in the thousands over and above the 40,700 already killed in battle. None of it needed to happen.
What a lesson we have here of the danger and damage of misinterpreting someone's actions and then coming to the wrong conclusion and speaking about it to others. So many lives have been damaged and ruined by others who have spoken lies to others ~ believing it to be true ~ without first getting their facts right.
Jesus teaches us this: "Judge not, that you be not judged. For with what judgment ("condemnation") you judge, you will be judged; and with the measure you use, it will be measured back to you. And why do you look at the speck in your brother's eye, but do not consider the plank ("beam, rafter") in your own eye? Or how can you say to your brother, 'Let me remove the speck from your eye'; and look, a plank is in your own eye? Hypocrite ("one who plays a part, a dissembler")! First remove the plank from your own eye, and then you will see clearly to remove the speck from your brother's eye" (Matthew 7:1-5, NKJV).
WE REAP WHAT WE SOW
When we are being unjustly critical of others, Jesus is warning us of the principle that we shall reap what we sow: "Do not be deceived ("to make to wander, cause to err, lead astray; used of religious deceit or doctrinal error" – Bullinger's), God is not mocked; for whatever a man sows, that he will also reap. For he who sows to his flesh (lies are of the flesh) will of the flesh reap corruption ("destruction, generally the bringing or being brought into a worse state" – Bullinger's), but he who sows to the Spirit will of the Spirit reap everlasting life. And let us not grow weary while doing good, for in due season we shall reap if we faint not. Therefore, as we have opportunity, let us do good to all, especially to those who are of the household of faith" (Galatians 6:7-10). On different occasions over the years I have seen Christians being on the receiving end of the lies and criticism they have spoken out to others. They reaped what they sowed. We cannot afford to be speaking untruths about others!
If we are really living and walking in the will of God for our lives, then we will be spoken against. In fact Jesus warned us: "Woe to you when all men speak well of you, for so did their fathers to the false prophets. But I say to you who hear: Love your enemies, do good to those who hate you, bless those who curse you, and pray for those who spitefully ("malice toward a person" – Oxford Dictionary) use you" (Luke 6:26-28). The Lord uses these experiences to keep us humble and to teach us how to re-act in the opposite spirit to those who are speaking against us. "Who is wise and understanding among you? Let him show by good conduct that his works are done in the meekness of wisdom. But if you have bitter envy and self-seeking ("selfish ambition") in your hearts, do not boast and lie against the truth" (James 3:13-14).
When others are speaking lies against us we do not need to re-act. We need to commit it all to Jesus, pray God's blessings upon them, practice forgiveness and let God vindicate us. He always vindicates the truth. Lies come from the accuser of the brethren: "So the great dragon was cast out, that serpent of old called the Devil and Satan, who deceives the whole world; he was cast to the earth, and his angels were cast out with him. Then I heard a loud voice saying in heaven, 'Now salvation, and strength, and the kingdom of our God, and the power of His Christ have come, for the accuser of our brethren, who accused them before our God day and night, has been cast down. And they overcame him by the blood of the Lamb and by the word of their testimony, and they did not love their lives to the death'" (Revelation 12:9-11).
Know for sure that Jesus always gives us the victory when we yield these false accusations to Him. Our part is to lay them onto His altar and leave them there with Him. "But thanks be to God, Who gives us the victory through our Lord Jesus Christ. Therefore, my beloved brethren, be steadfast, immovable, always abounding in the work of the Lord, knowing that your labour is not in vain in the Lord" (1 Corinthians 15:57-58). Hallelujah! "Blessed is that man who makes the Lord his trust, and does not respect the proud, nor such as turn aside to lies" (Psalm 40:4).
Did you notice that it was the ones who believed the lies about David who suffered loss and death? David and his men were spared by the Lord ~ God vindicated them.
When it comes to Prophetic Ministry so many Christians are ignorant as to its purposes and power. That has resulted in a lot of negative talk about the Prophetic Ministry ~ to the point that it is not allowed to function in many churches these days. That is very sad, and has robbed multitudes of Christians of a very important aspect of the voice of God. Today I am living in the fulfilment of a number of prophetic words over my life, even though others have told me they were wrong, etc. Beware of lies! Search the Scriptures! Know the truth of what the Bible teaches. Interpret everything according to the teachings of Jesus Christ, The Way, The Truth and The Life (John 14:6). We cannot go wrong when we know the voice of Jesus to us (in whatever way it comes to us) and we commit to it and act upon it. That way we do reap positively what we sow. Glory to Jesus! ~ Rodney W. Francis
Bible Reading: 2 Samuel 10 1 Timothy 4
Prayer: "Dear Lord, I come to You in the Mighty Name of Jesus, and I ask You to help me to be more discerning in what I believe I am told about others. Help me to take the time to search out the truth so that I can speak truthfully and honestly to others when I hear their criticisms of others. Lord, I desire to be one who reaps positively (and not negatively) through the words that I speak. Please convict me when I am speaking wrong things so that I can repent and be right in Your sight, and honouring to others, especially those who are serving You. In Jesus' Name I pray these things, Amen."
The Gospel Faith Messenger Ministry, \, New Zealand. Email: This email address is being protected from spambots. You need JavaScript enabled to view it.