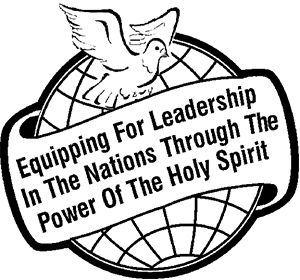 Barnabas Bulletin ~ 0194
THE CHALLENGE OF OBEDIENCE
When we consider the words of Jesus in the Bible we soon discover that His way of life is totally different to the ways of the world, and of natural thinking. That is why we have to be born-again; otherwise we only have a natural understanding of Jesus, which gives us a very wrong understanding of His ways. For example, when Jesus did some healings and miracles, He said something that meant His disciples had to respond in a physical way to make it happen.
MONEY IN A FISH'S MOUTH
In Matthew 17:24-27 Jesus was 'protecting' Simon Peter's comments with regards the temple tax. Jesus told Peter to go to the sea and go fishing for fish. He told him that the first fish he caught, that he was to open its mouth and inside he would find the money to pay the tax! To the natural and logical thinking mind, that was a 'crazy' thing to say. Whoever heard of a fish having money in its mouth?! Peter had to make a decision: Was he going to obey Jesus, even though it did not make sense, and go fishing? Just think if one of his friends asked him why he was going fishing and Peter replied: "To get money out of a fish's mouth to pay our taxes." What would his friends answer to that? Peter chose to believe what Jesus said more than his own thoughts would have been telling him. He went to the sea, threw in a fishing line, and . . . hey presto, he soon caught a fish! On opening its mouth there was the money, exactly as Jesus said it would be! The tax was paid.
Jesus desires that we be a part of His miracle/healing ministry. But so often we do not get involved because we believe our own natural thoughts and thinking rather than being obedient to what He asks of us. The Bible is very clear that the "natural man" does not receive, know or understand the things that be of the Spirit of God, because they are foolishness to us (see 1 Corinthians 2 ~ it spells it out very clearly).
Faith and obedience are an action ~ acting upon what Jesus says to us.

Nothing happens until we activate the word of the Lord in our lives.
THE BIG CATCH OF FISH
On two other occasions Jesus was standing on the shore when His disciples came in from a whole night of fishing (at the sea of Tiberias) and they had caught nothing. Jesus told them to "Cast the net on the right side of the boat, and you will find some" (John 21:3-11). Simon Peter's life and experience were in the fishing trade. He knew about fishing. Earlier, in Luke 5:4-11 (at the Lake of Gennesaret) Jesus told him to let down his nets (plural) for a catch. To have Jesus tell him to go out and let his nets down after already being out there all night ~ with no fish being caught ~ Peter could have re-acted and said to Him, "What do You know about fishing? I'm the commercial fisherman around here, etc."! Again, Peter had to make a decision that would have contradicted his natural reasoning. He had done everything he knew how to catch fish, but with no results. Then Jesus (the carpenter) told him how to catch fish. He had the choice to believe Jesus and act upon it; or he could have refused and made excuses about being tired and there were no fish out there, etc. In spite of all the negative experiences of their being out there all night and catching no fish, Peter obeyed Jesus and set sail out into the deep again. However, he did not fully obey what Jesus said, as he only let down one net; not several as Jesus had said. Jesus honoured his little faith and actions, and soon the net was so full of fish that it began to break!
The impact those experiences had on Peter was enormous. He learned to know that Jesus had to be God, because no man could do what Jesus told him to do unless He was God.
Jesus demonstrated the power of what faith and obedience to what He says far exceeds anything our natural minds can think up.

That is why it is so important that we learn to recognize and know the voice of Jesus Christ and when He is speaking to us.

When we are listening to His voice we are being taught that God's ways are so much higher than our ways (Isaiah 55:8-9).
TURNING WATER INTO WINE
In John's Gospel Chapter 2, we read of the first miracle of Jesus. It was at a wedding reception, where they had run out of wine. When Mary knew about the need, she pointed the servants to Jesus, saying, "Whatever He says to you, do it" (v. 5). So the servants went to Jesus and told him of the need. He told them to fill their wine jugs up with water; then to go and fill up the master of the feast's wine glass! How totally illogical! What would you do? The servants' natural minds would have told them that that was a silly thing to do. And what would all the people gathered say? But with Mary's words also ringing in their ears, they obeyed what Jesus said, filled their wine jugs up with water and by faith walked to the front of the reception and poured out the water into the wine glass. Wine came out! Jesus and Mary were right! They would have been blessed and amazed at the result of their obedience to the words of Jesus and Mary. And people commented on the excellent quality of the wine! The Bible says: "This beginning of signs Jesus did in Cana of Galilee, and manifested ("revealed") His glory; and His disciples believed in Him" (John 2:11). But it took obedience on the servants part to make it happen.
For me, the whole of Christianity is summarized in what Mary said of Jesus: "Whatever He says to you to do, DO IT!" We cannot go wrong when we do what Jesus says.
In each of the four examples mentioned here, the miracles of provision only happened after those Jesus spoke to had obeyed what He said to them to do.

The words of Jesus have to be acted upon!

Faith is an action and causes us to obey what Jesus says to us.
Let us all be more willing to put Jesus first in everything and to demonstrate it by our obedience to what He tells us. He is speaking today ~ listen and obey. God bless you. ~ Rodney W. Francis.
Bible Reading: Hebrews 4:1-2 Ephesians 3:14-21
Prayer: "Dear Lord, in Jesus' name I come to You, and ask that You will help me to be more sensitive to Your voice, so I can be obedient to whatever You ask of me. Help me to lay aside my own natural thinking and to take on the mind of Christ, so I can be a faithful and obedient worker together with Jesus and be used by Him in miraculous ways. In Jesus' name, Amen."
The Gospel Faith Messenger Ministry, New Zealand. Email: This email address is being protected from spambots. You need JavaScript enabled to view it.