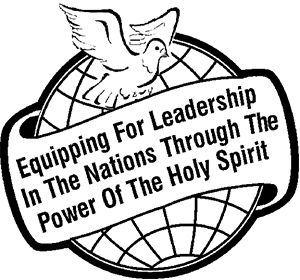 Barnabas Bulletin ~ 0193
Jesus Remembers You!
When we go through difficult times, it is easy to feel forgotten. Isaiah 49:14-15: "But Zion said, 'The Lord has forsaken me, And my Lord has forgotten me.' 'Can a woman forget her nursing child, and not have compassion on the son of her womb? Surely they may forget, yet I will not forget you'." I'm sure we all can relate to that cry. God never seems to be in a hurry, but we know He is always on time.If we are honest with ourselves "feeling forsaken" is an emotion we all go through sometime in our lives. Somebody once said to me that they thought "God had forgotten them". Even, if this is how you feel we know that He never does. It is good to remember the promises we have found in the Bible.
Hebrews 13:5 ~ "For He Himself has said, 'I will never leave you nor forsake you'." Isaiah 41:10 ~ "Fear not, for I am with you; Be not dismayed, for I am your God. I will strengthen you, Yes, I will help you, I will uphold you with My righteous right hand."
God is compassionate and He will never forget you; just like a mother, who never leaves her child. You are His child, and it is impossible for Him to forget you. God will never walk out of His promise. He will not abandon you. You are not an orphan. Jesus speaking in Matthew 28:20 says: "And lo, I am with you always, even to the end of the age. Amen." Many times things don't happen the way we would like them to. We may not understand what is happening, but this we know that God's ways are perfect.Psalm 18:30 ~ "As forGod, His way isperfect;The word of the Lord is proven;He isa shield to all who trust in Him."
Peter was one who knew from experience the care and love of God. 1 Peter 5:7 ~ "Casting all your care upon Him, for He cares for you." Peter shared in some wonderful miracles.
Jesus healed Peter's mother-in-law: Mark 1:29-31 ~ "Now as soon as they had come out of the synagogue, they entered the house of Simon and Andrew, with James and John. But Simon's wife's mother lay sick with a fever, and they told Him about her at once. So He came and took her by the hand and lifted her up, and immediately the fever left her. And she served them."
God gave him a great catch of fish: Luke 5:1-11 ~ "So it was, as the multitude pressed about Him to hear the word of God, that He stood by the Lake of Gennesaret, and saw two boats standing by the lake; but the fishermen had gone from them and were washing their nets. Then He got into one of the boats, which was Simon's, and asked him to put out a little from the land. And He sat down and taught the multitudes from the boat. When He had stopped speaking, He said to Simon, 'Launch out into the deep and let down your nets for a catch.' But Simon answered and said to Him, 'Master, we have toiled all night and caught nothing; nevertheless at Your word I will let down the net.' And when they had done this, they caught a great number of fish, and their net was breaking. So they signalled to their partners in the other boat to come and help them. And they came and filled both the boats, so that they began to sink. When Simon Peter saw it, he fell down at Jesus' knees, saying, 'Depart from me, for I am a sinful man, O Lord!' For he and all who were with him were astonished at the catch of fish which they had taken; and so also were James and John, the sons of Zebedee, who were partners with Simon. And Jesus said to Simon, 'Do not be afraid. From now on you will catch men.' So when they had brought their boats to land, they forsook all and followed Him."

God helped him pay his temple tax: Matthew 17:24-27 ~ "When they had come to Capernaum, those who received the temple tax came to Peter and said, 'Does your Teacher not pay the temple tax?' He said, 'Yes.' And when he had come into the house, Jesus anticipated him, saying, 'What do you think, Simon? From whom do the kings of the earth take customs or taxes, from their sons or from strangers?' Peter said to Him, 'From strangers.' Jesus said to him, 'Then the sons are free. Nevertheless, lest we offend them, go to the sea, cast in a hook, and take the fish that comes up first. And when you have opened its mouth, you will find a piece of money; take that and give it to them for Me and you'."
God helped him walk on the water: Matthew 14:22-33 ~ "Immediately Jesus made His disciples get into the boat and go before Him to the other side, while He sent the multitudes away. And when He had sent the multitudes away, He went up on the mountain by Himself to pray. Now when evening came, He was alone there. But the boat was now in the middle of the sea, tossed by the waves, for the wind was contrary. Now in the fourth watch of the night Jesus went to them, walking on the sea. And when the disciples saw Him walking on the sea, they were troubled, saying, 'It is a ghost!' And they cried out for fear. But immediately Jesus spoke to them, saying, 'Be of good cheer! It is I; do not be afraid.' And Peter answered Him and said, 'Lord, if it is You, command me to come to You on the water.' So He said, 'Come.' And when Peter had come down out of the boat, he walked on the water to go to Jesus. But when he saw that the wind was boisterous, he was afraid; and beginning to sink he cried out, saying, 'Lord, save me!' And immediately Jesus stretched out His hand and caught him, and said to him, 'O you of little faith, why did you doubt?' And when they got into the boat, the wind ceased. Then those who were in the boat came and worshiped Him, saying, 'Truly You are the Son of God'."
God healed the ear of Malchus: Luke 22:50-51 ~ "And one of them struck the servant of the high priest and cut off his right ear. But Jesus answered and said, 'Permit even this.' And He touched his ear and healed him." John 18:10-11 ~ "Then Simon Peter, having a sword, drew it and struck the high priest's servant, and cut off his right ear. The servant's name was Malchus. So Jesus said to Peter, 'Put your sword into the sheath. Shall I not drink the cup which My Father has given Me?'"
God delivered Peter from prison: Acts 12:5-11 ~ "Peter was therefore kept in prison, but constant prayer was offered to God for him by the church. And when Herod was about to bring him out, that night Peter was sleeping, bound with two chains between two soldiers; and the guards before the door were keeping the prison. Now behold, an angel of the Lord stood by him,and a light shone in the prison; and he struck Peter on the side and raised him up, saying, 'Arise quickly!' And his chains fell off his hands. Then the angel said to him, 'Gird yourself and tie on your sandals'; and so he did. And he said to him, 'Put on your garment and follow me.' So he went out and followed him, and did not know that what was done by the angel was real, but thought he was seeing a vision. When they were past the first and the second guard posts, they came to the iron gate that leads to the city, which opened to them of its own accord; and they went out and went down one street, and immediately the angel departed from him. And when Peter had come to himself, he said, 'Now I know for certain that the Lord has sent His angel, and has delivered me from the hand of Herod and fromall the expectation of the Jewish people'."
God shows His love and care for us when we give our cares to Him! He gives us courage! He gives us wisdom! He gives us the strength! He gives us the faith to trust Him! Give God your burdens. Let Him work in you and work for you, so that you will be prepared when the answer comes.
Psalm 55:22 ~ "Cast your burden on the Lord, And He shall sustain you; He shall never permit the righteous to be moved."~ Jean R. Francis.
Prayer:"Dear Lord Jesus, I ask You to help me to be faithful to Your Promises. Please help me to remember your faithfulness and commitment to me. You have declared that you will never leave me, nor forsake me and I thank You for that wonderful assurance. Amen.
The Gospel Faith Messenger Ministry, New Zealand. Email: This email address is being protected from spambots. You need JavaScript enabled to view it.."