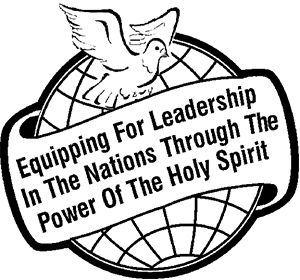 Barnabas Bulletin ~ 0195
PHILIPPIANS CHAPTER 3
In Philippians Chapter 3 we have recorded the testimony of the Apostle Paul. It would do us all good to read it again and to be reminded of what he laid down in order that he might "gain Christ" (v. 8). To fully follow Christ was, and is, a cost. It demands the letting go of the things of the past in order that we might more fully know the Christ of the present, and walk forwards into the future with Him. Paul makes it very clear that Christianity is a yielding of our all to Jesus Christ (no one else) ~ Christ the Living Son of God Who lives today to reveal Himself to all those who are willing to lay down everything for Him. In spite of his religious upbringing, Paul let it all go and counted it as "loss" (v. 7) and "rubbish" (v. 8) so that he could experience "the excellence of the knowledge of Christ Jesus" (v. 8) to gain the benefits of all that that knowledge gives to us. He had to let go the old in order to gain the New Covenant revelation of Jesus Christ. True Christianity is not the keeping of rituals and traditions, but a living relationship with Jesus Himself.
If every Christian truly pursued Jesus we would see a very different form of Christianity manifested and impacting our generation today!
Far too many people are still caught up in Old Covenant mind-sets and the result of that is a powerless life and a weak demonstration of what Christianity really is.
Paul gave up everything in order that he "may know Him (Jesus) and the power of His resurrection, and the fellowship of His sufferings, being conformed to His death" (v. 10). He continually kept "pressing on" and "reaching forward" (v. 12-13) toward "the goal for the prize of the upward call of God in Christ Jesus" (v. 14).
WHAT ABOUT US?
The question we all need to ask ourselves is:
"What have we given up for Jesus Christ in order that we might gain the excellency of His knowledge and living presence in our lives?"
Is our believing in accordance to the teachings of the Scriptures, or are we guilty of accepting a substitute ~ a substitute that does not bring the living reality of Jesus into our daily living? We need to be challenged on these issues, as it is vitally important that this generation hears, sees and knows the true Jesus Christ of the Bible according to the New Covenant revelation. We are not serving a historical Jesus, but a Living Lord Jesus Who has called us "to take up our cross" to follow Him. Listen to what Jesus says: "He who loves father or mother more than Me is not worthy of Me. And he who loves son or daughter more than Me is not worthy of Me. And he who does not take his cross and follow after Me is not worthy of Me. He who finds his life will lose it, and he who loses his life for My sake will find it" (Matthew 10:37-39). This does not mean that we do not love our family, but that Jesus must have the first priority in our lives, and Jesus must be Lord of our lives if we are going to know and experience the truth and power of what He has purchased for us. This means that we have to be very serious about our commitment to Jesus Christ and His cause. There is no place for a half-hearted attitude or commitment to Jesus. He does not love or accept lukewarmness from those who say they are following Him (see Revelation 3:15-16). According to the clear teachings of Scripture, to know and follow Jesus is a total commitment of our whole life to Jesus. This is very different to our simply attending church meetings on a Sunday!
It is in our letting go of the past, listening to the voice of Jesus with the view of obeying whatever He asks of us, that we come to know, experience, prove the truth, love and power of New Testament Christianity.
When Jesus is truly Lord of our lives, then He speaks, leads, guides and provides for us in marvellous ways.

He brings us to a maturity of life-style.
When we are pressing towards the goal that Jesus has set for us, then we will come to a maturity in our thinking (mind), whereby God Himself will reveal to us should we start to think differently to that which He desires of us. Consider this verse: "Therefore let us, as many as are mature, have this mind; and if in anything you think otherwise, God will reveal even this to you" (v. 15). When Jesus is truly Lord then He leads and guides us, protects us and continues to reveal His plans and purposes to us. How great is our God! Christian maturity in Jesus Christ is all about being led by the Holy Spirit: "For as many as are led by the Spirit of God, these are sons of God" (Romans 8:14). When we read and meditate on the Scriptures we soon discover that New Covenant Christianity is very different to that which is generally presented to us today. Paul urges us to follow his example (v. 17) and warns us to beware of those who are not fully committed to the teachings of Jesus Christ (v. 18-21).
We are living in days when there is much deception and counterfeit forms of New Testament Christianity.
It is very important that we know the Scriptures and have a personal and real relationship with Jesus in these days.
May we all make sure that we do have a personal walk and relationship with Jesus Christ in these times; otherwise we will be caught up into things that will take us further away from Him. Remember: "But as many as received Him (Jesus Christ), to them He gave the right to become children of God, to those who believe in His name: who were born, not of blood, nor of the will of the flesh, nor of the will of man, but of God. And the Word became flesh and dwelt among us, and we beheld His glory, the glory as of the only begotten of the father, full of grace and truth" (John 1:12-14).
When we are born of God, then we live to please God and glorify His name. May we all be God-pleasers today, and always! Keep looking to Jesus! God bless you! ~ Rodney W. Francis.
Bible Reading: Read and Meditate on Philippians Chapter 3
Prayer: "Dear Lord, I come to You in that Name which is above every other name, the name of Jesus Christ the Son of the Living God. I ask You to help me to live according to Your word and to demonstrate by my life and actions that You are truly the Lord of my life. Help me to show by my actions that You are truly the Lord and Master of my daily life. I love You, Lord, and I desire to serve You more and more with every passing day. Help me to this end I pray in the name of Jesus Christ, Amen."
The Gospel Faith Messenger Ministry, New Zealand. Email: This email address is being protected from spambots. You need JavaScript enabled to view it.