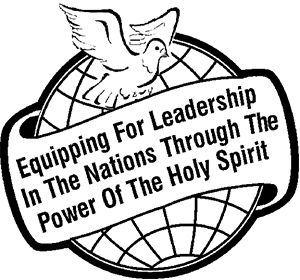 Barnabas Bulletin ~ 0191
FAITH COMES BY HEARING
"So then faith comes by hearing, and hearing by the word of God" (Romans 10:17).
"But without faith it is impossible to please Him (God),for he who comes to God must believe ("be persuaded, to rely upon, to trust") that He is, and that He is a rewarder of those who diligently seek ("search") Him" (Hebrews 11:6).
Faith is often a very mis-understood word. The Bible meaning of "faith" is: "a firm persuasion, the conviction which is based upon hearing, not upon sight, or knowledge; a firmly relying confidence in what we hear from God in His Word". It is a positive action or obedience on our part in direct response to what God says to us from His written Word or by what He speaks directly to us. It is more than believing but no action.
If we believe what God says enough then we will act upon it, for whatever God speaks to us is exactly right for us.

This is why it is so important that Christians know the voice of God, how and when He is speaking to us.

If we do not know when God is speaking to us, then we will be guilty of having many lost opportunities and will be ignorant of many of His ways.

Jesus said His sheep hear and know His voice (John 10).
The principles of New Testament Christianity are those given by a prophetic word to Paul by Ananias in Acts 22:14-15: "The God of our fathers has chosen you that you should know His will, and see the Just One, and hear the voice of His mouth. For you will be His witness to all men of what you have seen and heard."
We cannot be true witnesses of Jesus if we do not know when He is speaking, or what He is saying to us. A witness is one who has first-hand evidence of who He is and what He is declaring to us in these days. That is why it is necessary to be a Holy Spirit-filled believer in Jesus; for the Holy Spirit of truth has been sent to "guide you into all truth; for He will not speak on His own authority, but whatever He hears He will speak; and He will tell you things to come. He will glorify Me, for He will take of what is Mine and declare ("to report back, send news back; hence, to report, notify, announce") it to you. All things that the Father has are Mine. Therefore I said that He will take of Mine and declare it to you" (John 16:13-15). It is very clear from Scripture that both Jesus and the Holy Spirit speak and testify to us of the things of Jesus and God. In the Bible there are recorded more than 40 different ways by which God spoke to people. We will be robbed if we only acknowledge God speaking to us the way we want Him to.
It is not for us to tell God how He can speak to us.

It is our responsibility to so know the voice of God, Jesus and the Holy Spirit so that He can speak to us any way He likes, and we will still know it is Him.
"How do we know it is God's voice?" some people ask. God's voice will always be confirmed by the principles of the Bible. The more we know the Scriptures the more we can know how and when God is speaking to us. Ignorance of the Scriptures sets us up for deception (and there is plenty of that in Christian circles these days). I encourage every reader to make sure you have a daily devotional time with Jesus and search the Scriptures ~ that is vital today. We neglect it to our loss.
FAITH IS AN ACTION ~ A DOING
So much of a daily, living relationship with Jesus is lost if we do not apply what God says to us.
Faith is an action ~ a doing.

When God speaks to us, then we have the responsibility to act upon what He says.

We will never see the promises/word/speaking of God to us come to pass, if we do not act upon what He has spoken to us.

Faith is our demonstrating to God that we believe what He says to us enough to commit to it in obedience and an action.

"For indeed the Gospel was preached to us as well as to them; but the word ("the spoken word") which they heard did not profit ("to further, help, benefit; be of service to any one") them, not being mixed ("united") with faith in those who heard it" (Hebrews 4:2).
If we are not prepared to act upon what God says to us, how will we ever know it is truly God Who is speaking to us? The more we step out in faith, the more we come to know and prove God's ways are right, and they are the best for us. The more we obey what He says, the more our faith will grow. And the more our faith grows, the greater impact our lives will have on this needy generation. Faith enables us to bring a "now" word from Jesus to them (through the Spiritual Gifts and our obedience). That way we always get good results with testimonies of how the Lord has, and is using us. Praise Him!
The GFM Ministry operates on these principles. We have learned that when God speaks, what He says is exactly right, and so we can step out in faith, trusting Him to fulfil what He has spoken to us. Over the years, as our faith and obedience have grown, God has entrusted us in ministering to more and more people around the world. From a very small beginning with 27 people on our mailing list in 1964, it has grown over the years to now impact multiplied hundreds of thousands in 235 nations of the world. This is the Lord's doings, and it is marvellous in our eyes. And God provides financially for that which He asks us to do (all Christian Ministries need to know this)! My heart is that all Christians would know the voice of God, Jesus Christ and the Holy Spirit and the power of faith released in action to what He says to us. You can rise up in faith today and be a God-pleaser more than ever before. God bless you! ~ Rodney W. Francis.
(All word meanings taken from Bullinger's Critical Lexicon and Concordance to the English and Greek New Testament).
Bible Reading: Hebrews Chapter 11
Prayer: "Dear Lord, I come to You in the Mighty Name of Jesus Christ, and ask You to help me to be more sensitive to Your voice. Help me to know when You are speaking to me, as I long to know You better, to serve You better, and to be obedient to You in all things. Please forgive me for any unbelief that I have held onto. I ask You to take out of me that which should not be there, and to put into me that which should be there, so I can have the joy of knowing the benefits of ever-increasing active faith in my life in a ways that pleases You. In Jesus' Name I pray these things, Amen."
The Gospel Faith Messenger Ministry,, New Zealand. Email: This email address is being protected from spambots. You need JavaScript enabled to view it.