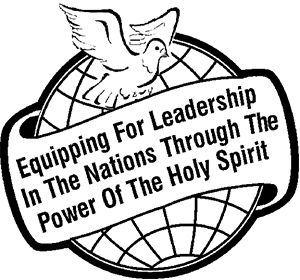 Barnabas Bulletin ~ 0186
HOW MUCH DOES JESUS MEAN TO YOU?
We are living in times that are often very testing for those who confess to be followers of Jesus Christ. More and more we see the anti-Christ spirit arising in society. It is therefore extremely important that we Christians are encouraging one another to keep our eyes steadfastly on Jesus Christ. Anyone, or anything, that takes our central focus away from Jesus has to be questioned. "If Jesus Christ is not Lord of ALL, then He is not Lord at all" is a quote that I was given as a young Christian, and I have never forgotten it. It is so true. When we look at the teachings of Jesus, it is "an all or nothing" commitment that we must have: "Then Jesus said to His disciples, 'If anyone desires to come after Me, let him deny himself, and take up his cross, and follow Me. For whoever desires to save his life will lose it, but whoever loses his life for My sake will find it. For what profit is it to a man if he gains the whole world, and loses his own soul? Or what will a man give in exchange for his soul?'" (Matthew 16:24-26; Luke 9:23-26). Even if we were to gain the whole world we would still be caught 'empty-handed' before God. The world ~ even all of it ~ can never satisfy the true longing in the heart of man for reality and meaning of what life is all about.
Jesus, Who is "The Way, The Truth and The Life" (John 14:6) knows that the only way He can be Lord of our lives is for us to surrender all of our life to Him. Why is that? It is because Jesus understands and knows human nature better than anyone else. He knows the subtleties of the natural mind, etc. The Bible puts it this way: "A double minded man is unstable in all his ways" (James 1:8, KJV). And a double-minded person does not know a purity of life-style: "Purify your hearts, you double minded" (James 4:8). A double-minded person is a compromiser. He/she changes to suit the circumstances they are presently in. Living like that means we are missing out on the true life of Jesus Christ manifesting in and through us on a continuing basis. Living a compromising, double minded, half-hearted Christian life robs us of the very thing we need: the "dunamis" power of God to enable us to live in Christ's Victory day by day. Christianity without power is only religion! And religion never enables us to fulfil the purposes for which Jesus came and died for us, rose from the dead, and sent His Mighty Holy Spirit ~ the same Holy Spirit that raised Jesus from the dead! (see Romans 8) ~to live inside of us.
In every 'born-again of the Holy Spirit' believer this same Holy Spirit dwells.

What are we doing with Him?

Are we giving Him His rightful place in our lives?

Or, are we still trusting in our own strength and efforts to get us through each day?
Christians and Christianity will never make a positive impact on the world and its problems if we are not totally yielded to the Holy Spirit Who lives inside of us. Jesus went back to the Father so He could send the Holy Spirit to us. He knows that we desperately need to have the power of the Holy Spirit working in our lives. That is what makes Bible Christianity very different to every other form of believing. The world does not mind us being religious ~ it is a total commitment to Jesus Christ and His ways that it hates. Every great man and woman in the Bible paid a personal price and sacrifice in order to fulfil and please the purpose of God in their lives. Yet, when they did, it enabled them to accomplish great things to the glory of God. It is no different for us today.
HOW COMMITTED ARE WE TO DOING WHAT JESUS HAS CALLED US TO DO?
So, what about us in this 21st Century?
How committed are we to fulfilling the purpose of God for our life?
The greatest need within the Christian Gospel right now is for labourers; people who will give themselves totally to the call of God; people who are willing to sacrifice and pay the price of criticism and persecution because of our zeal and commitment to God, and go and gather in the harvest that is ripe for the picking. A double-minded person will put off until tomorrow what God is asking us to do today. We cannot afford to go on living that way.
I am so pleased and grateful to God that I answered His call when 18 years old. Since that time I have had the joy of seeing God use me in all kinds of situations in numbers of countries around the world. It has not always been easy, but always worth it. For even in our times of trials and testing, criticisms and mis-undertandings, etc., when we allow those things to push us closer to Jesus, He turns those obstacles and stumbling-blocks into stepping stones to further our effectiveness in His Kingdom. God is no respecter of persons (Acts 10:34); He accepts all who will come to Him and yield their all to Him, so they can prove personally the reality, blessings, power and provision of Almighty God in their daily lives. There is no substitute for living the Bible way! When we do what God asks of us, then we have the joy and privilege of seeing what He can do for, in and through us. He is totally amazing! We know what we are talking about. For over 17 years we (Jean and I) have lived the total faith life and seen God fulfilling His promises to us time and time again. This is the Lord's doings and it is marvellous in our sight. Today it is our privilege and joy to be touching multiplied thousands of lives around the world in at least 215 nations. Hallelujah! It could never have happened with a half-hearted approach to the call of God.
When Jesus is truly Lord of our lives, everything else has to take 'second place'.

When Jesus is truly Lord of our lives, we desire His will to be done in our lives above all else.
May you know more and more the power, reality and benefits of living a totally-committed life to the call and purposes of God today. NOW is the time! God bless you ~ Rodney W. Francis.
Bible Reading: Romans 12 Psalm 91
Prayer: "Dear Lord Jesus, I present myself afresh to You today, and ask You to be Lord of all my life. Please take out of me those things that should not be there, and please put into me those things that should be there. Forgive me for doubting Your calling on my life; for making excuses, or for listening to the wrong, negative voices that have told me 'I cannot' when You have said 'I can do all things through Christ Who strengthens me' (Philippians 4:13). Lord, I desire that You, indeed, be the Lord of my life from this time forth. Help me to rise up and fulfil my destiny in You ~ for Your own praise, honour and glory I pray these things, Amen."
The Gospel Faith Messenger Ministry, New Zealand. Email: This email address is being protected from spambots. You need JavaScript enabled to view it.