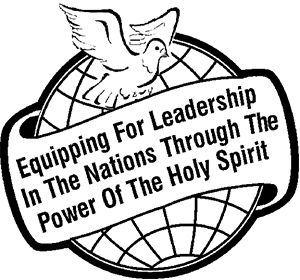 Barnabas Bulletin ~ 0247

BEING IMMOVABLE WITH JESUS
I have been reminded of late of the importance of our keeping strong in our walk with Jesus Christ. This was the Scripture that I had come to me: "Stand fast ("to stand firm") therefore in the liberty ("freedom") by which Christ has made us free, and do not be entangled ("to be held in or by anything") again with a yoke of bondage ("slavery")" (Galatians 5:1). This verse shows us that there is a battle that Christians are in. The enemy seeks to take us away from a close relationship with Jesus so that we will be ineffective in our life and so not be a threat to his evil workings. We are to stand firm against him. Jesus has made us free in our spirit and brought us into a close relationship with Himself ~ and it is vital that we maintain that relationship.
Consider these verses: "Watch, stand fast in the faith, be brave, be strong. Let all that you do be done with love" (1 Corinthians 16:13-14). "Only let your conduct ("conversation") be worthy of the Gospel of Christ, so that whether I come and see you or am absent, I may hear of your affairs, that you stand fast in one spirit, with one mind striving together for the faith of the Gospel, and not in any way terrified ("frightened, scared") by your adversaries, which is to them a proof of perdition, but to you of salvation, and that from God" (Philippians 1:27-28).
The word "perdition" means: "loss, destruction, ruin; the end pronounced upon all who, having heard the summons to repentance and faith in Christ, have persisted in impenitence. The loss of all that such ever had, or might have had for ever; the destruction of such, in body, soul, and spirit; an utter and final ruin, which will not be reversed" (Bullinger's). Isn't it interesting that those who reject Jesus Christ believe that the Christians reward will be perdition ~ but in reality that is what is waiting for them because of their rejection of Jesus Christ and His Gospel!
"Therefore, my beloved and longed-for brethren, my joy and crown, so stand fast in the Lord, beloved" (Philippians 4:1). We are not to listen to the lies of the world and the devil! They do not know or understand the freedom that Jesus has given us in saving us from a life of sin. "For now we live, if you stand fast in the Lord" (1 Thessalonians 3:8). "Therefore, brethren, stand fast and hold the traditions which you were taught, whether by word or our epistle. Now may our Lord Jesus Christ Himself, and our God and Father, Who has loved us and given us everlasting consolation ("a calling near, a summons to one's side, hence an admonitory, encouraging and consolatory exhortation, invitation or entreaty" – Bullinger's) and good hope by grace, comfort your hearts and establish ("to set fast, fix firmly, make steadfast, establish") you in every good word and work" (2 Thessalonians 2:15-17).
"But thanks be to God, who gives us the victory through our Lord Jesus Christ. Therefore, my beloved brethren, be steadfast ("fixed, settled"), immovable ("firm"), always abounding in the work of the Lord, knowing that your labour is not in vain in the Lord" (1 Corinthians 15:57-58).
Be encouraged to know that God has chosen you, called you and ordained you to be His ambassador, representing Him in an ungodly world.
GOD IN YOU IS GREATER THAN HE WHO IS IN THE WORLD!
There is opposition against us, but we need to know that God in us is greater than the enemy that is in the world: "You are of God, little children, and have overcome them, because He who is in you is greater than he who is in the world" (1 John 4:4); "For whatever is born of God overcomes the world. And this is the victory that has overcome the world – our faith. Who is he who overcomes the world, but he who believes that Jesus is the Son of God?" (1 John 5:4-5). Praise the Lord! We enjoy His victory when we do things His way, as He is much smarter than the enemy who seeks to pull us down to his level. "Seeing then that we have a great High Priest who has passed through the heavens, Jesus the Son of God, let us hold fast ("to be strong, powerful; to have power or rule over; to be master of" – Bullinger's) our confession. For we do not have a High Priest who cannot sympathize with our weaknesses, but was in all points tempted as we are, yet without sin. Let us therefore come boldly to the throne of grace, that we may obtain mercy and find grace to help in time of need" (Hebrews 4:14-16).
"Watch, stand fast in the faith, be brave, be strong. Let all that you do be done with love" (1 Corinthians 16:13-14). "Stand therefore, having girded your waist with truth, having put on the breastplate of righteousness, and having shod your feet with the preparation of the gospel of peace; above all, taking the shield of faith with which you will be able to quench ("put out, extinguish") all the fiery darts of the wicked one" (see Ephesians 6:10-20). We need to know that Jesus is constantly with us, and has promised to "Never leave us, nor forsake us" (Hebrews 13:5). That means we have access to Him at every moment of the day or night! What a privilege!
Let us be people who are encouraging one another more and more to stand steadfast and immovable in and with Jesus Christ. He is the only answer to this world's problems ~ and that includes you and me. "Therefore submit ("to submit one's self, be sub-ordinate, be subject" – Bullinger's) to God. Resist ("to stand against, to set one's self against, i.e. to withstand, oppose, resist") the devil and he will flee from you. Draw near to God and He will draw near to you" (James 4:7-8).
God gives us the keys that we need to be able to stand immovable with Him in an evil and sinful world. The world does not understand the realm of the Holy Spirit and so judges us by their natural minds. But we who are filled with the Holy Spirit and are in a personal relationship with Jesus Christ know that He is the answer to every problem we face on this earth. Therefore it is very important that we make sure that we keep a good and close relationship with Jesus day by day. Be encouraged to confess positively what He has done for you and what He has said through the Scriptures that are in this message today. Rise up in faith in the truth of these words and know that Jesus is with you every step of the way. You are a conqueror in and with Him. Hallelujah! "And they overcame him (the enemy) by the blood of the Lamb and by the word of their testimony, and they did not love their lives to the death. Therefore rejoice, O heavens, and you who dwell in them!" (see Revelation 12:7-12). God bless you super-abundantly! ~ Rodney W. Francis.
Bible Readings: Psalm 111 Ephesians 6:10-20
Prayer: "Dear God, I come to You in the Mighty and All-Powerful Name of Jesus Christ Your Son, and I ask You to help me to be the person You have saved me to be. Help me to know more and more clearly what You have accomplished for me so that I can be a true overcomer against all that the enemy brings against me. I do desire to please You, and I commit my life afresh to You today, so that I might stand immovable in Your sight and enjoy the victory that You have purchased for me. Thank You, Lord, for saving and loving me like You do. I love You and sincerely desire to serve You better in the days ahead. In Jesus' Name I pray these things, Amen."
"The Gospel Faith Messenger" Ministry. New Zealand. Email This email address is being protected from spambots. You need JavaScript enabled to view it.