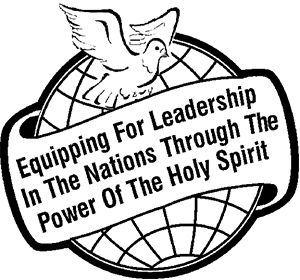 Barnabas Bulletin ~ 0212
BE STRONG IN THE LORD!
"Finally, my brethren, be strong in the Lord and in the power of His might. Put on the whole armour of God, that you may be able to stand against the wiles ("schemings") of the devil. For we do not wrestle against flesh and blood, but against principalities, against powers, against the rulers of the darkness of this age, against spiritual hosts of wickedness in the heavenly places. Therefore take up the whole armour of God, that you may be able to withstand in the evil day, and having done all, to stand. Stand therefore, having girded your waist with truth, having put on the breastplate of righteousness, and having shod your feet with the preparation of the gospel of peace; above all, taking the shield of faith with which you will be able to quench all the fiery darts of the wicked one. And take the helmet of salvation, and the sword of the Spirit, which is the word of God; praying always with all prayer and supplication in the Spirit, being watchful to this end with all perseverance and supplication for all the saints ~ and for me, that utterance may be given to me, that I may open my mouth boldly to make known the mystery of the gospel, for which I am an ambassador in chains; that in it I may speak boldly, as I ought to speak" (Ephesians 6:10-20, NKJV).
In this passage of Scripture we are taught of the necessity to be strong in the Lord. In these days this admonition is more important than ever, for we are seeing the rising up of more and more anti-Christ actions against the true Bible-believing Christians. God's word gives us the keys to enable us to stand strong in the Lord. We cannot stand strong in our own natural strength, but we can stand strong through a daily, living relationship with Jesus Christ in the power of the Holy Spirit. God has given us everything we need to be overcomers against the wiles of the devil. We need to be using everything He has given us so we can prove the power of God's word and promises. We need to be sure that we are indeed born-again of the Holy Spirit, baptized in water by total immersion and filled with the Holy Spirit and speaking in other tongues, so we can effectively pray in the Spirit and confound the enemy (as he does not know what we are talking to God about when we speak in other tongues).
To be strong in the Lord is more than being faithful to a religious system.

It is found only in a daily personal friendship relationship with Jesus Christ.

He came into this world to become our Personal Saviour, Friend and Lord.

Make very sure you know Him in a very personal way.
PUT ON THE WHOLE ARMOUR OF GOD
In the above reading we are told to put on the whole armour of God. Just a part of it will not do. God knows the subtle tactics of the enemy and He has given us the armour, the keys and wherewithal that will enable us to not only stand against the devil, but to defeat him when he attacks us. Christianity is a warfare, as we are standing for Jesus Christ in the territory of "the god of this world" (2 Corinthians 4:4). Satan hates what the true Christian stands for and seeks to attack, discourage and destroy our faith in Jesus Christ. Make sure you have the whole armour of God on. Notice that there is no armour for the back. We have to stand and face the enemy, so we can ward off his fiery darts that he shoots at us. If we turn our back and run he will wound and destroy us.
The power of God within us enables us to stand and face our enemy ~ and to defeat him in the name of the Lord Jesus! Hallelujah!

When we have the whole armour of God on we are in a place of victory:
"What then shall we say to these things? If God is for us, who can be against us? He Who did not spare His own Son, but delivered Him up for us all, how shall He not with Him also freely give us all things? Who shall bring a charge against God's elect? It is God Who justifies. Who is he who condemns? It is Christ Who died, and furthermore is also risen, Who is even at the right hand of God, Who also makes intercession for us. Who shall separate us from the love of Christ? Shall tribulation, or distress, or persecution, or famine, or nakedness, or peril, or sword? As it is written: 'For Your sake we are killed all day long; we are accounted as sheep for the slaughter.' Yet in all these things we are more than conquerors through Him (Jesus Christ) Who loved us. For I am persuaded that neither death, nor life, nor angels, nor principalities, nor powers, nor things present or things to come, nor height, nor depth, nor any other created thing, shall be able to separate us from the love of God which is in Christ Jesus our Lord" (Romans 8:31-39).
When we have the whole armour of God on we are standing strong in Jesus Christ, and the above readings assure us that we have the victory against our wily foe.
When we do things God's way we get God's results.

Don't ever forget that wherever we go, God the Father, God the Son, and God The Holy Spirit go with us.

Our bodies are the temples of God (1 Corinthians 3:16-17) and He has promised to never leave us nor forsake us (Hebrews 13:5).
Let us take time to consider what is written here. In the midst of opposition, attacks, false accusations, etc., we can be more than conquerors through Jesus Christ. The big thing is to not take on board into our hearts those negative things that are brought against us. Practice forgiveness quickly and keep close to Jesus. He is our refuge and strength: "God is our refuge and strength, a very present help in trouble. Therefore we will not fear, even though the earth be removed, and though the mountains be carried into the midst of the sea; though its waters roar and be troubled, though the mountains shake with its swelling. Selah" (Psalm 46:1-3). We are not exempt from troubles, trials and sorrows; these are on the increase as we live in the last days of time ~ but in the midst of them all we can know we have a safe refuge in God. Hallelujah!
HE IS FOR US TOTALLY when we are devoted to His calling and purpose for our lives. Praise the Lord!

Know today that the CHRIST WITHIN YOU is GREATER than the enemy who is against you!!

That makes us strong in the Lord!

What a privilege is ours to personally know Jesus in these days.
May God's richest blessings be yours as you seek Him daily.
Love in Him ~ Rodney W. Francis.
Bible Reading: 1 John Chapter 4
Prayer:"Dear Lord God, I come to You in the Mighty Name of Jesus, and I ask You to help me to do whatever it takes for me to be a strong Christian, living as a daily witness to You and Your Kingdom. Thank You, Lord, in Jesus' name I sincerely pray these things, Amen."
The Gospel Faith Messenger Ministry, New Zealand. Email: This email address is being protected from spambots. You need JavaScript enabled to view it.