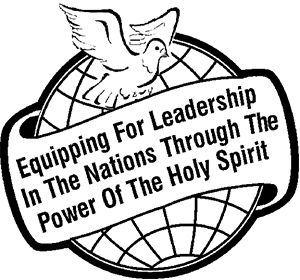 Barnabas Bulletin ~0206
Afflictions, Trials, Testings, Oppositions, etc.
More and more we are observing and hearing reports of people going through adverse circumstances in life; things happening to them, or experiences that they find hard to understand the reasons why. Life does have its many different variations and we do not enjoy things when it comes to pain, suffering, rejection, and so on. Whether we are true Christians or not, we all will experience what we believe are negative things happening to us. For the Christians, they are times when God can bring about a refinement in our lives that perhaps we will gain no other way. The Bible declares: "The righteous cry out, and the Lord hears, and delivers them out of all their troubles. The Lord is near to those who have a broken heart, and saves such as have a contrite spirit ("are crushed in spirit").Many are the afflictions ("to break, to break in pieces; to do ill, to afflict" – Wilson's) of the righteous, but the Lord delivers him out of them all" (Psalm 34:17-19) . . . "Blessed be the God and Father of our Lord Jesus Christ, who according to His abundant mercy has begotten us again to a living hope through the resurrection of Jesus Christ from the dead, to an inheritance incorruptible ("imperishable") and undefiled and that does not fade away, reserved in heaven for you, who are kept by the power of God through faith for salvation ready to be revealed in the last time. In this you greatly rejoice, though now for a little while, if need be, you have been grieved ("distressed") by various trials, that the genuineness of your faith, being much more precious than gold that perishes, though it is tested by fire, may be found to praise, honour, and glory at the revelation of Jesus Christ . . ." (1 Peter 1:3-7).
The Bible makes it clear that we will suffer afflictions; that we will have battles that will test us to the limit; that we will experience what seems to us at the time as being very negative, and "we cannot seem to see or hear God" at such times. God's promise to us is that He will never leave us nor forsake us (Hebrews 13:5). He is committed to bringing us through our times of adversity and opposition. We need to quickly learn in these times to allow them to push us closer to Jesus and not allow the enemy to use them to cause us to doubt and draw away from Jesus.
Times of testing will happen to every person at some time in life. All the great men and women in the Bible went through experiences, trials and testings that would have caused them to doubt ~ but God used them to refine and bring them through to a place where they could be more effective for God than if they had never been through those times. It is important to know that God is working in us in time to prepare us for all eternity. This natural body of ours needs to go to the cross ~ and nobody puts themselves on the cross. It is usually someone else saying or doing something against us ~ usually someone we know and who we thought they knew our heart ~ falsely accusing, trying to change our direction, etc., that will drive us closer to Jesus. And the closer we get to Jesus the more the natural part of us has to die.
True Christianity is very different to every other religious belief system and ideology.

It is lived on God's terms, not ours.

And His terms are that we have to take up our cross and follow Him (Matthew 10:37-38).
Recently I have been receiving reports of people being ex-communicated from their churches because they have come into the experience of being filled with the Holy Spirit, speaking in tongues and stepping out in Spiritual Gifts. This is a very painful experience: to have a real encounter with the Holy Spirit and then to be rejected by the very church they fellowship in.Especially when those experiences are all very Scriptural! Jesus warned us that "a man's enemies will be those of his own household" (Matthew 10:36). This applies spiritually as well as naturally. Remember Joseph and Jesus. The very ones who should have loved, accepted and understood them were the ones who rejected them. Jesus said: "He who eats bread with Me has lifted up his heel against Me" (referring to Judas Iscariot, one of His very own disciples) (John 13:18).
Let us all remember that when the Holy Spirit of God moves in a new and exciting way, it is going to cause all kinds of mis-understanding, criticisms and rejections of us.

God's ways are very different to man's; but man thinks he knows better and so passes judgment on the works of God.
In the times of testing, let us remember that when we give it all to Jesus, He can turn it into good and cause us to rise up into new realms of relationship and experience with Him. He is an Expert at turning defeat into victory; of using the enemy's tactics against us to actually defeat the enemy himself. Jesus is totally committed to us and He is working in us to prepare us for all eternity in His presence. Praise the Lord!
In spite of what you go through, let your faith in Jesus remain strong and watch what He will do in turning what seems defeat to you into a glorious victory.
I exhort you to continue in the faith, knowing that "we must through many tribulations ("that which occasions distress, trouble, or vexation; severe affliction" – Webster's Dictionary) enter the kingdom of God" (Acts 14:22). Know that the final outcome and victory is sure with Jesus! God bless you all as you stand in His victory and see the enemy defeated! Love in Christ ~ Rodney W. Francis.
Bible Reading: Mark 13:5-13 Ephesians 6:10-20
Prayer:"Dear Lord, I come to You in the Mighty Name of Jesus, and I ask You to help me to be more patient and gracious when I am going through my times of trials and testings. Help me to see the 'bigger picture' of what You can do when we commit everything into Your hands, knowing that You are totally committed to me and are working in me in time preparing me for all eternity. Thank You, Lord Jesus! In Jesus' Name I pray these things, Amen."
The Gospel Faith Messenger Ministry, New Zealand. Email: This email address is being protected from spambots. You need JavaScript enabled to view it.