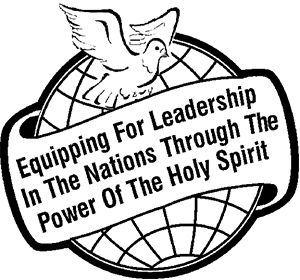 Barnabas Bulletin ~0189
KEEP IN THE WORD OF GOD!
By Rodney W Francis
We are living in days when there is much opposition to the truth of Jesus Christ. Many Christians struggle to live a victorious life-style, and negativity abounds. Jesus said: "If you abide ("continue") in My word, you are My disciples indeed. And you shall know the truth, and the truth shall make you free" (John 8:31-32). Jesus has given us the keys to living in freedom and victory. It is through following His word; believing what He says and putting it into practice. The way of Jesus is very different to the ways of the world. The way of Jesus is not religious, but it is reality!
Only Jesus can give us the true freedom that we need to live an overcoming life-style against all the negative circumstances and happenings all around us.

It is His desire that we live daily in His victory!
One important discipline we need in our daily lives is to continue to abide or stay close to the teachings of Jesus. We cannot live in freedom and victory if we do not know the truth of God's word.
All teachings must be judged according to the Scriptures of Jesus Christ.
The New Covenant revelation of Jesus is not trying to keep the 10 Commandments, but it is in knowing the reality of "Christ in you, the hope of glory" (Colossians 1:26-29). Think about this: Without Jesus alive in our hearts we cannot keep the 10 Commandments. But with Jesus alive and Lord of our lives we will not want to disobey or offend the Lord Jesus, because of our love for Him.
Christ lives inside the Christian believer right now! Today!

The same Holy Spirit that raised Jesus from the dead now lives inside of us! (Romans 8:11).

That means that as we abide in Jesus: God the Father, God the Son and God the Holy Spirit all are resident within us, because our bodies are now the temples of God (1 Corinthians 6:19-20).

Take some time to meditate on this truth and you will soon be built up in faith and joy ~ a faith and joy that enables you to live in Christ's Victory today!
PRAYING IN THE HOLY SPIRIT
The Book of Jude gives us some keys to our living in victory: "But you, beloved, building yourselves up on your most holy faith, praying in the Holy Spirit, keep yourselves in the love of God, looking for the mercy of our Lord Jesus Christ unto eternal life . . ." (Jude 20-25). This is why it is so important that Christians receive the infilling of the Holy Spirit and receive the gift of speaking in other tongues (Acts 2:1-4). The Holy Spirit gives us a heavenly language that enables us to communicate "spirit to Spirit" with God. When we speak in tongues we are building ourselves up. "He who speaks in a tongue edifies himself . . ." (1 Corinthians 14:3). Notice that we have a responsibility to build ourselves up . . . to speak in tongues and so prove the truth of the Scriptures. Spiritual edification far surpasses natural encouragement. We need to build ourselves up daily so we can live that overcoming life in and with Jesus Christ. When we co-operate with Him we then experience the truth of what He teaches us. Praise the Lord!
If you are feeling somewhat down and negative right now, let me encourage you to go for a walk and pray in tongues as you walk. You will soon be edified and start praising and thanking the Lord for His goodness towards you. Praying in tongues gets your spirit in tune with God's Spirit and does positive things inside of us. Go for it! It works! I know, as I do it daily.
GOD WANTS US TO BE FILLED WITH HIS FULLNESS!
Do you believe this? Well, that is what the Scriptures declare: "For this reason I bow my knees to the Father of our Lord Jesus Christ, from whom the whole family in heaven and earth is named, that He would grant you, according to the riches of His glory, to be strengthened with might ("dunamis" – power capable of anything!) through His Spirit in the inner man, that Christ may dwell in your hearts through faith; that you, being rooted and grounded in love, may be able to comprehend with all the saints what is the width and length and depth and height – to know the love of Christ which passes knowledge; that you may be filled with all the fullness of God. Now to Him who is able to do exceedingly abundantly above all we ask or think, according to the power ("Dunamis") that works in us, to Him be glory in the church by Christ Jesus to all generations, forever and ever. Amen" (Ephesians 3:14-21).
As we meditate and believe what the Scriptures say, we cannot help but be built up and edified in the things of God.

Jesus so loves us that He is prepared to do all these wonderful, mighty and powerful things through His dwelling inside of us by the same Holy Spirit that raised Him from the dead!

That makes you and me very important to God, that He would choose you and me for His dwelling place.

As we abide in that truth we cannot help but be built up in such a way that we can walk in His Victory day by day.
May the truth of the Scriptures be your experience and increasing delight every day! Believing them far surpasses the negativities of this world, and raises us up to "sit together in heavenly places in Christ Jesus" (Ephesians 2:6). God Bless you. ~ Rodney W. Francis.
Bible Readings: Romans 8 Ephesians 1 Eph; 2 Eph; 3 Eph; 4 Eph; 5 Eph; 6
Prayer: "Dear Lord God, I come to You today in the Name of Your Beloved Son, Jesus Christ, and I ask You to help me to believe much more positively the promises of your word. Forgive me for my unbelief in not believing these truths more than I have. Fill me afresh with Your Mighty Holy Spirit so I can build myself up more and more and so believe everything you have accomplished for me through Your death, burial and resurrection. Thank You, Lord Jesus, for Your great love for me. I love You and long to walk more closely with You from this day forwards. Thank You. In Jesus' Name I pray these things, Amen."
The Gospel Faith Messenger Ministry, New Zealand. Email: This email address is being protected from spambots. You need JavaScript enabled to view it.