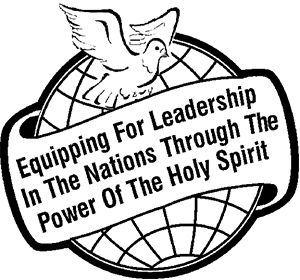 Barnabas Bulletin ~ 0182
EXCUSES!
Excuses! How easy it is for us to avoid doing something by offering an excuse. In the Christian life it happens often ~ especially when it comes to our knowing and then fulfilling the call and purpose of God for our lives. Nothing happens until we put our theories into practice: "The word has to become flesh in us" (John 1:14).
Excuses cause us to put off until tomorrow what God wants done today. Excuses cause neglect. Many years ago when people asked me to send them printed Bible studies, I made the excuse that it was not God's calling for my life; that someone else should do that. Afterwards, God convicted me about my avoiding the challenge. He gave me a second chance and a few months later the same people asked me again to send a printed monthly Bible study to them (as they lived in an isolated area of our country). When the second challenge came, I asked them to give me their names and addresses ~ which they willingly did ~ and so The Gospel Faith Messenger Ministry was commenced in April, 1964, with 27 names and addresses. At that time no one had any idea or concept on what God would do with and through this Ministry. Over the years it has continued to grow and spread to more and more nations around the world. Amazingly today we are ministering in more than 205 nations and touching multiplied thousands of lives with the Message of the Holy Spirit Prophetic Ministry. Daily we receive new addresses from people who are hungry to learn more of the ways of the Holy Spirit. I am so thankful to God that I responded to that request (the second time) in a positive way, as daily we are so grateful to God for the multitudes of people we are reaching. Yet it may never have even started if I had stuck to my original excuse! (It is never too late to drop our excuses and to do what God has called us to do).
In Luke's Gospel Chapter 14, Jesus told the story of giving a dinner or supper and the invitation went out for people to attend: Then He said to him, "a certain man gave a great supper and invited many, and sent his servant at supper time to say to those who were invited, 'Come, for all things are now ready.' "But they all with one accord began to make excuses . . ." (v. 16-18). They then began to share their reasons for their excuses (v. 18-24). Even though they sounded reasonable and good excuses, the result was they missed out on what was prepared for them.
Christian, are you missing out on what God has prepared for you, because you are hiding behind an excuse?

You may think your excuse is legitimate ~ but if it causing us to avoid the purpose of God for our lives ~ no matter how good we think our excuse is ~ we will finish up missing out on God's best for our lives.

Life is too short to be living on excuses, when God has a much better, more effective, and more fruitful ministry for you to fulfil!
OBEDIENCE TO GOD ~ OR AN EXCUSE?
I have learned that as long as we hold on to an excuse that we will always disobey God.
God wants His people to be available to Him so that He is able to ask us what He wills and we will be happy to obey.

If Jesus is not Lord of all, then He is not Lord at all.

He does not take second place.
Has God asked you to do something, and you have not done it yet? If so, there will be an excuse in the way. Get rid of the excuse, and trust God enough to know that what He says to you is exactly right for you to do.
The promises of God only become a living reality in our lives when we are prepared to demonstrate to God by our obedience to Him that what He says is the total truth and can be totally trusted to act upon.
In reality, when it comes to either trusting and obeying God or holding on to an excuse, obeying God wins every time. The enemy wants us to hide behind excuses as he knows that we do nothing while we hold on to an excuse, and he does not want you and me to be totally committed to Jesus Christ in a way that we are prepared to do whatever He asks us. The Lord spoke these words to me one day: "Every great man and woman in the Bible all started off as total unknown nobody's until one event happened in the life of them all: they heard the voice of God and obeyed." How true that is. It means they laid aside all their excuses and personal ambitions and trusted the voice of God enough to obey what He said to them. The result was they were changed from unknown nobody's to great somebody's for God and Jesus! Their lives became effective for God. Jesus wants the same for you.
May we all make sure that we are not hiding behind excuses when it comes to doing God's will. He has chosen you and me because He saw the potential within us (when we know Jesus and are filled with His Mighty Holy Spirit – Romans 8:9-11), so that we can carry on His will and purposes here on earth today. Oh how this generation desperately needs more of Jesus Christ and the same Holy Spirit that raised Him from the dead! And you and I are called to make Him known to them. What is your decision? God Bless you ~ Rodney W. Francis.
Some Quotes:
Don't give in to excuses that can keep you from really living the best life God has for you ~ Joyce Meyer.

Excuses will always be there for you, but opportunity won't.

If it is important to you, you will find a way. If not, you'll find an excuse.

There are only two options: Make progress or make excuses.
Bible Reading: Psalm 34 Jude 20-25
Prayer: "Dear Lord, I ask You to help me to be free of any and all excuses that are hindering me from being more available to You. I do want to be Your obedient servant. In Jesus' name I pray this, Amen."
The Gospel Faith Messenger Ministry, New Zealand. Email: This email address is being protected from spambots. You need JavaScript enabled to view it.