WELCOME to the Website of The Gospel Faith Messenger Ministry.
May you be inspired, encouraged and challenged by what you read.
The GFM Ministry has been in operation for over 55 years and continues to grow in its spiritual influence in many countries of the world. Our Message is simple: JESUS CHRIST IS ALIVE TODAY to meet your every need through the power of the Holy Spirit! He is only a sincere prayer away! Reach out to Him and find in Him the real answers you need for your daily living.
The GFM Ministry is focused on releasing the Holy Spirit Ministry through the five-fold ministry gifts (Ephesians 4:11-16) and the nine Spiritual Gifts (1 Corinthians 12:1-11), Gospel literature through books, booklets, manuals, Gospel Tracts, 3 Bible Correspondence Courses (free) and Church Meetings (by invitation).
Living for, and Serving Jesus is very exciting indeed, and we invite you to seek Him while He may be found. The best is yet to come for those who will believe the promises of God!
We have some of Rodney's Books in PDF format that can be freely downloaded (see Resources)
God Bless YOU!
~ Rodney and Jean Francis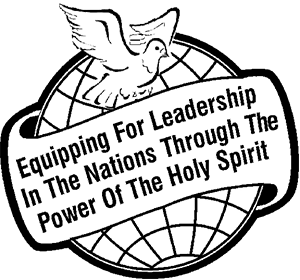 "The Gospel Faith Messenger" Ministry
and Rodney & Jean Francis
Prayer Support Letter

AUGUST 2021
Greetings to all our readers around the world! I trust that you are experiencing a very real relationship with Jesus Christ, getting to know His voice more clearly, and have a willing heart to do whatever He asks of you? We are living in times when we must encourage one another to press in closer to Jesus each day. We need to remind ourselves that to be a Bible-believing Christian means a full surrender of our will to Jesus Christ. There is nothing more fulfilling than to know God's will and purpose for our life here on earth and for us to be fulfilling that purpose. So, let us ask ourselves some questions:
How well do I really know Jesus?
Do I know how and when He is speaking to me?
Am I totally committed to Him, so that I can please Him in my walk with Him daily?
How well do I know His will for my life?
How well am I fulfilling His will in my life?
If someone was to ask you, "What is the will of God for your life?" could you clearly explain it?
If you do not know these things personally, then how can you know to make the right decisions as you go through life? There are always people who will challenge you when you say you know God's will for your life. It is important to make your decisions according to the will of God for your life. Over the years different Christians have tried to talk me out of what I know is God's will for my life. I am so glad that I was able to stand true to that which God has called me to do. The result is that we are today touching multiplied thousands of lives for Jesus around the world. All praise to Jesus!
It is important that we are living and walking in the New Covenant reality of knowing Jesus in the power of the Holy Spirit, hearing His voice and doing what He asks of us. When we are fully committed to pleasing God through Jesus Christ, then we experience God in amazing ways and discover something of what He can do ~ in and through us.
CHRISTIANITY IS SUPERNATURAL
Remember, Christianity is supernatural; it is not a religious institution. That is why we must be born-again by the Holy Spirit to enter into His Kingdom and to know Jesus in reality and power. We then need to be baptized in the Holy Spirit whereby we are able to speak/converse with God in the spiritual language He gives us. There is no better way to build ourselves up, but by "praying in the Holy Spirit" (Jude 20). Consider these verses: "Pursue ("go after") love, and desire spiritual gifts, but especially that you may prophesy. For he who speaks in a tongue does not speak to men but to God, for no one understands him; however, in the spirit he speaks mysteries. But he who prophesies speaks edification and exhortation and comfort to men. He who speaks in a tongue edifies himself, but he who prophesies edifies the church. I wish you all spoke with tongues, but even more that you prophesied; for he who prophesies is greater than he who speaks with tongues, unless indeed he interprets, that the church may receive edification" (1 Corinthians 14:1-5; read the whole chapter).
It is through the Holy Spirit operating in and through our lives that we are to build others up through bringing the revelation of God to them by prophesying and interpretation of tongues that we speak. That is why we need to learn to be led by the Spirit of God: "For as many as are led ("conducted") by the Spirit of God, these are sons of God" (Romans 8:14).
The more we can be led by the Holy Spirit the more effective we can be in the fulfilling of the purposes of God for our life. For this to happen we have to know Jesus personally, know the Holy Spirit in our lives, and know how and when He is speaking to us. Once we know these things we are able to walk daily in the will of God, having "ears to hear what the Spirit is saying" to us (repeated 16 times in the New Testament). May we all be more desirous of fulfilling God's will and purpose for our lives on a daily basis. God bless you ~ Rodney W. Francis.
PRAISE REPORTS:
For the printing of 8,000 copies of the "School Of The Holy Spirit" manual for distribution in D R of Congo. Enquiries to: Pastor Charles Mwanda (Mombasa, Kenya) = E-Mail:

This email address is being protected from spambots. You need JavaScript enabled to view it.

For The GFM-DRC Facebook and WhatsApp groups that have commenced in Congo. Enquiries to: Pastor Mahamba Wa-ibera Evariste: E-Mail:

This email address is being protected from spambots. You need JavaScript enabled to view it.

For the many people who are experiencing new happenings of the Holy Spirit in and through their lives through the more than 250 Prophetic Equipping Stations, Prophetic Prayer Gatherings and Prophetic Churches that are functioning, mainly in African nations. May they long continue in the will and purpose of God.

For all that is being accomplished through the various avenues of The GFM Ministry.
COMING EVENTS (August):
Tuesday 3rd & 17th: 7:00 p.m. (First and Third Tuesdays of the month) The GFM Hamilton Prophetic Equipping Station meets at the Nawton Presbyterian Church, Livingstone Avenue, Hamilton, NZ.
Enquiries to: Dougie & Jackie Hodges, Telephone: 07-846 0684; Cell: 021 140 8081.
Tuesday 10th & 24th: 7:00 p.m. (Fortnightly gatherings) The GFM Napier Prophetic Equipping Station meets at 9 Bull Street, Ahuriri, Napier. Contact: Narelle Worboys, Mobile: 021 131 9646.
Sunday 15th: 3:00 p.m. (Third Sunday of the month) The GFM Hawera Prophetic Equipping Station meets at "St. John's Presbyterian Church," Corner of Argyle and High Streets, Hawera, NZ. Enquiries to: Cathy Ogden, E-Mail: This email address is being protected from spambots. You need JavaScript enabled to view it.
Monday 23rd: 7:00 p.m. (Fourth Monday of month): The Rotorua Prophetic Equipping Station meets at 30A Phillip Street, Rotorua, NZ. Enquiries to: Sandra Bristowe, Phone: 07-350 2091 or Dougie & Jackie Hodges, Phone: 07-846 0684; Cell: 021 140 8081.
PRAYER FOCUS for AUGUST:
For Christians to stand true to Jesus in these troublesome times.

That Christians will seek the will of God to be done in and through their lives more than anything else.

That wisdom, grace, discernment and love be in the hearts of all Christians going through persecutions and rejections.

That Christians will know the reality more and more of being led by the Holy Spirit in their lives.

For all The Gospel Faith Messenger Ministry volunteer workers functioning in a number of countries around the world. Pray they will be kept in good health, provided for, protected and have amazing opportunities to share Jesus with others.
THOUGHTS: "As a New Testament Christian, you and I are to be led by the Spirit. We are to 'hear' His voice and follow His directives and impressions. You can only get a breakthrough when you respond to what God is saying about that situation" – Kevin Forlong (Sunbury, Victoria, Australia) . . . "Nothing short of an outpouring of God's Spirit will revitalize and empower an impotent and anaemic church to display once again His glory to a lost world" - Del Fehsenfeld Jr. . . . "A revival is nothing else than a new beginning of obedience to God" - Charles Finney . . . "God's kingdom now isn't freely given, but possessed through godly obedience" . . . "Religion is based upon rules, God's Kingdom upon obedience"– David Tait (Webuye, Kenya).
ARTICLE: Have Faith In God
DONATIONS: If you would like to support The GFM Ministry financially, by direct crediting to "The GFM", details are here ~ BNZ, Account: 02-0312-0025784-000. For overseas people the BNZ Swift Code is: BKNZNZ22. Please include your name. With new regulations from Inland Revenue Department we are unable to give receipts for Tax refunds.
(August, 2021). This PRAYER LETTER is a monthly communication sent into at least 120 nations. If you wish to be on our E-Mailing list, contact us This email address is being protected from spambots. You need JavaScript enabled to view it. Unsubscribe: This email address is being protected from spambots. You need JavaScript enabled to view it. ~ Thank you.
With Love and Blessings from Rodney and Jean Francis, and "The GFM" Team.
THE BEST IS YET TO COME FOR THOSE WHO BELIEVE THE PROMISES OF GOD!
Have You Prayed For This Ministry Today?
The Gospel Faith Messenger Ministry, P.O. Box 57, Paraparaumu 5254, New Zealand. Email: This email address is being protected from spambots. You need JavaScript enabled to view it.