Prayer Support Letter
  "The Gospel Faith Messenger" Ministry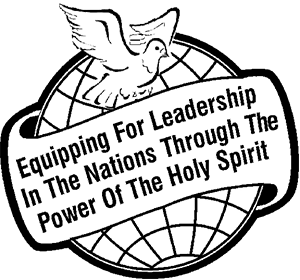 and Rodney & Jean Francis
Prayer Support Letter 
 SEPTEMBER 2019
Hearty greetings to all our readers! We so appreciate your prayerful support of this Ministry. Through your prayers so much is being accomplished around the world. It never ceases to amaze us at what God is doing and the messages/testimonies/reports keep flowing in day by day. Here is just one: "Dear treasured servants of God, Calvary greetings to you in the name of our risen Lord and Saviour, Jesus Christ. The books which you have been sending to some of the pastors here in Kenya have generated a new strength in the new converts, and in entire churches as well. Your ministry is one of the most wonderful ministry's in the world, changing thousands of lives. It has been an instrument of transformation to the lives of many. We thank God for your books and their encouraging messages. We shall never cease to pray for you and your family at large. Sincerely yours in him ~ Evangelist Tom Simiyu (Eldoret, Kenya)". (Received 18th August, 2019). Testimonies like this are the result of being obedient to the calling of God. When we do things God's way we get God's results. The opportunities to be used of God are enormous today. Sadly, the labourers are few (Matthew 9:36-38). He is waiting for us to more fully commit our lives and futures into His care so that He can show us what He can do in and through yielded vessels. This is no time to be making excuses as to why we are not more committed, etc. As long as we have an excuse we will always disobey God.
Christianity is about our learning how to do things God's ways, and not our trying to get God to bless our ways.
We will never know the power and supernatural blessings of God when we are not fully yielded and committed to His purposes.
He has saved us for a specific purpose ~ and when we discover that purpose and walk in it, then we will experience God in a way that we will never experience any other way.
Make sure you do not miss God's purpose for your life! Love in Him, ~ Rodney W. Francis.
PRAISE REPORTS:
Congregational Leaders of New Zealand Retreat: On Saturday, 27th July 2019, Rodney and Barry (Sluiters) came to our CUNZ (Congregational Union of NZ) Pastors, Leaders and Spouses Retreat at "His House", just north of Auckland. What a treat to have Rodney speak to us, train us and encourage us to be a part of the 'now' Prophetic Ministry of the Holy Spirit. With story after story, Rodney elevated our faith to 'want to do the same with Jesus'. Sound Biblical teaching alongside practical example and drawing each of us out to listen to the Holy Spirit for ourselves bore much fruit in our group. The feedback was 'thankful' and of course 'intrigued for future ministry'. Thank you to both Rodney and Barry, who not only prophesied over us, but encouraged us all to be the New Testament Church that we are called to be! We pray the CUNZ is changed forever! Amen! Thank you all for your prayers. ~ Pastor Paul and Pamela Allen-Baines (Auckland, NZ).
Glen Eden Baptist Church, Auckland, NZ (Sunday 28th July, 2019): It was a delight to have Rodney ministering in our church again and seeing how God works through Rodney encouraging His people. The Holy Spirit gave Rodney some significant words which were impacting for those that received the prophetic word. We were blessed by the message Rodney brought. ~ Barry Sluiters (Senior Elder).
Aglow Upper Hutt, NZ: Greetings in the Name that IS above ALL names, Jesus Christ our Lord and Saviour. Rodney, thank you so very much for accepting our invitation as our Guest Speaker at Aglow Upper Hutt, Monday 5th August, 2019. "A 'wee man' with a HUGE heart" and a Powerful Anointing. The Holy Spirit presence was very obvious; an atmosphere changer. Glory to God! Those who were ministered to commented how, suddenly their lives and mind-sets have done a complete 'turn around' and instantaneous! I love those 'suddenly' moments. Hallelujah! ~ Huia Rihari-Bewley (President). 
For the printing of 5,000 copies of "Seeing Your Divine Potential" book and 5,000 copies of "God's Call Can Be Fulfilled" book for the "International Bible College" (Malawi); they have contributed $US3,000.00 (50%) of the printing costs. Many thanks. Enquiries to: Pastor Jones Chamangwana (The GFM Representative in Malawi) = E-Mail:

This email address is being protected from spambots. You need JavaScript enabled to view it.

For the printing of 5,000 copies of "Seeing Your Divine Potential" book and 5,000 copies of "School Of The Holy Spirit" manual for distribution by World Vision (Malawi) who have contributed two-thirds ($US4,000.00) of the printing costs. Praise the Lord! Enquiries to: Pastor Jones Chamangwana = E-Mail:

This email address is being protected from spambots. You need JavaScript enabled to view it.

For the provision of 400 Bibles for the Kenya Prisons Ministry. These Bibles enable prisoners to go through the three GFM Bible Correspondence Courses. Enquiries to: Peter Ndegwa (Nairobi, Kenya) = E-Mail:

This email address is being protected from spambots. You need JavaScript enabled to view it.



COMING EVENTS for SEPTEMBER 2019:
Tuesday 3rd & 17th: 7:00 p.m. (First and Third Tuesday of the month): The GFM Hamilton Equipping Station meets at the Nawton Presbyterian Church, Livingstone Avenue, Hamilton, NZ. Enquiries to: Dougie & Jackie Hodges, Telephone: 07-846 0684; Cell: 021 140 8081.

Wednesday 4th: 7:00 p.m. (First Wednesday of the month) The GFM Equipping Station is at the home of Bruce and Helen Mitchell, 16 Orchard Grove, Ashburton, NZ. Contact: Bruce & Helen Mitchell, Cell: 022 010 9753 or E-Mail: 

This email address is being protected from spambots. You need JavaScript enabled to view it.



Sunday 8th: 3:00 p.m. The GFM Hawera Equipping Station is being held at the "Hawera Presbyterian Church," corner of Argyle and High Street, Hawera, NZ. Teaching: The 'Prophetic is shaped by the Word'
And then prophetic activations.... Enquiries to: Kathy Ogden, E-Mail: 

This email address is being protected from spambots. You need JavaScript enabled to view it.



Sunday 8th: 7:00 p.m. Rodney speaking at an open meeting in the Recreation Centre, Wye Street, Rongotea (16km from Palmerston North, NZ). For enquiries, contact: Maurice Gloyn, Telephone: 06 324 8723.                         

Tuesday 10th: 10:00 a.m. The GFM Kapiti Equipping Station meets at the home of Rodney & Jean Francis, 7 Gandalf Crescent, Paraparaumu, NZ. Enquiries to: Rodney & Jean Francis, Telephone: 04-904 0727; E-Mail: 

This email address is being protected from spambots. You need JavaScript enabled to view it.



Monday 23rd: 7:00 p.m. (Fourth Monday of the month):  The GFM Rotorua Equipping Station meets at the Baptist Church, 100-104 Malfroy Road, Rotorua, NZ. Enquiries: Dougie & Jackie Hodges, Telephone: 07-846 0684; Cell: 021 140 8081; E-Mail: 

This email address is being protected from spambots. You need JavaScript enabled to view it.



Tuesday 24th: 7:30 p.m. (Fourth Tuesday of the month): The GFM Napier Equipping Station meets at the home of Jewel & Larry Crabtree, 1/7 Gebbie Road, Taradale, Napier, NZ. Enquiries: Jewel & Larry Crabtree, Phone: 06-844 4163.

Wednesday 25th: 7:00 p.m. The GFM Kapiti Equipping Station meets at the home of Rodney & Jean Francis, 7 Gandalf Crescent, Paraparaumu, NZ. Enquiries to: Rodney & Jean Francis, Telephone: 04-904 0727; E-Mail: 

This email address is being protected from spambots. You need JavaScript enabled to view it.

 

PRAYER FOCUS for SEPTEMBER:
There is a great need to be able to provide Bibles in the prisons of Kenya and Uganda. The inmates cannot go through the Bible Correspondence Courses without a Bible. In some prisons there are no Bibles at all. Please pray that this need will be met soon.
For Christians to know that the Message of Jesus Christ in the power of the Holy Spirit is the only Message that transforms lives from sinners to saints.
That this Ministry will be able to meet the growing needs of getting the Gospel out to the nations
THOUGHTS: "Praise is an attitude, not an emotion" . . . "Doing what God wants us to do when it differs from what we want to do is our true test of obedience" . . . "One step of faith is worth ten thousand words of talk about it" (David Tait – Webuye, Kenya) . . . "The spirit of Christ is the spirit of missions. The nearer we get to Him, the more intensely missionary we become" (Henry Martyn) . . . "Use your ministry to build people, not people to build your ministry" (Jacquelyn K. Heasley).
ARTICLE:      God Has Victory For You
DONATIONS: If you would like to support The GFM Ministry financially, by direct crediting to "The GFM", details are here ~ BNZ, Account: 02-0312-0025784-000. For overseas people the BNZ Swift Code is: BKNZNZ22. Please include your name. (Tax-deductible receipts can be issued for New Zealanders if we have your name and address).
(September, 2019). This PRAYER LETTER is a monthly communication sent into at least 120 nations. If you wish to be on our E-Mailing list, contact us This email address is being protected from spambots. You need JavaScript enabled to view it.           To unsubscribe send an This email address is being protected from spambots. You need JavaScript enabled to view it.      ~ Thank you.
With Love and Blessings from Rodney and Jean Francis, and "The GFM" Team.
THE BEST IS YET TO COME FOR THOSE WHO BELIEVE THE PROMISES OF GOD!
Have You Prayed For This Ministry Today?
 "The Gospel Faith Messenger" Ministry.  PO Box 57, Paraparaumu 5254, New Zealand.  Email This email address is being protected from spambots. You need JavaScript enabled to view it.