Prayer Support Letter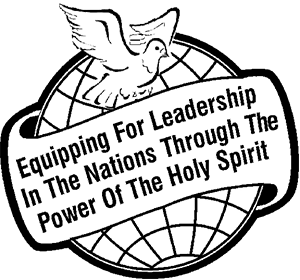 "The Gospel Faith Messenger" Ministry
and Rodney & Jean Francis
Prayer Support Letter

FEBRUARY 2021
Greetings to all our dear Readers in the precious name of Jesus Christ our Living and Blessed Redeemer! 2021 is now well under way and we are being kept very busy attending to all the mails, requests, seeking advice, etc. that are coming in daily. We are also very grateful to God for all the encouraging testimonies and reports being received regularly on how the Holy Spirit is touching many lives around the world. God is certainly at work through this Ministry, and bringing many people into a whole new relationship with Jesus and many are being filled with the Holy Spirit and speaking in other tongues as they seek to get closer to Him. At least 250 Prophetic Equipping Stations have started up in the last two to three years and wonderful things are happening in and through them. People are learning more and more the joys and wonders of experiencing being led by the Holy Spirit. All Glory to Jesus!
The Scripture declares: "For as many as are led by the Spirit of God, these are sons of God" (Romans 8:14). Life is so very much the more real when we have a daily relationship with Jesus through the Mighty Holy Spirit. Hallelujah! Biblical Christianity is all about discovering how to be led by the Holy Spirit of Truth. Jesus sent Him to us as He knows that we all need to experience and know the reality of the presence of the Holy Spirit dwelling inside of us. Everywhere we go He goes with us, and if we listen to Him He will give us God-opportunities to witness and shine for Jesus. May we all have a greater desire to press in closer to Him and allow Him to impact our lives more and more ~ and to use us more and more.
A QUESTION TO ASK OURSELVES
We need to ask ourselves from time to time this question: "How well do I know the Holy Spirit, and do I know when He is speaking to me?" The effectiveness of our Christian life is determined by how well we know the Holy Spirit and His voice to us. Make very sure you know Him. If you want to know how the Holy Spirit makes a difference in our lives, then just consider the lives of the disciples of Jesus before they received the Holy Spirit (Mark 16:10-14) and after they received the Holy Spirit (on the Day of Pentecost – Acts 1:8; Acts 2:1-4 and Acts 4:29-33). They received a power in their lives they had not experienced before and went out preaching Jesus with powerful signs, wonders and miracles. That power is "dunamis" which means "power capable of anything, ability to perform anything; then absolutely, not merely power capable of action, but power in action" (Bullinger's). They were transformed disciples of Jesus who went forth in that power speaking and demonstrating that Jesus is risen from the dead and alive today. That same "dunamis" power is available to you and me today – right now! Let Him work in and through you in amazing ways!
It is the power of God sent to be outworking in and through us!
And that power working in and through us will always glorify Jesus (not ourselves).
Let us all be more willing to be "workers together with God" (2 Corinthians 6:1) to accomplish the very purposes for which He saved us. We are saved to serve Him, and there is no greater privilege than to be chosen of God to represent Him on this earth through the power of the Mighty Holy Spirit. Hallelujah! He chose us "nobodies" to become "somebodies" for His praise, honour and glory. Let us put away all excuses and commit to fulfilling the very purpose for which He has saved us. Remember, He loves us dearly and has committed Himself to being with us every step of the way. Love in Jesus, ~ Rodney W. Francis
PRAISE REPORTS:
COMING EVENTS for FEBRUARY:
Tuesday 2nd & 16th: 7:00 p.m. (First and Third Tuesdays of the month) The GFM Hamilton Prophetic Equipping Station meets at the Nawton Presbyterian Church, Livingstone Avenue, Hamilton, NZ. Enquiries to: Dougie & Jackie Hodges, Telephone: 07-846 0684; Cell: 021 140 8081.
Tuesday 9th & 23rd: 7:30 p.m. (Fortnightly gatherings) The GFM Napier Prophetic Equipping Station meets at 9 Bull Street, Ahuriri, Napier. Contact: Narelle Worboys, Mobile: 021 131 9646.
Monday 22nd: 7:00 p.m. The Rotorua Prophetic Equipping Station meets at The Baptist Church, 100-104 Malfroy Road, Rotorua, NZ. Enquiries to: Dougie and Jackie Hodges, Telephone: 07-846 0684; Cell: 021 140 8081.
PRAYER FOCUS for FEBRUARY:
For The GFM Ministry to have God's wisdom and guidance to know what to do with all the requests for Rodney's books that are coming in, and who to give priority to when we do print more.

For Peter Ndegwa (Kenya) as he ministers in the Kenyan and Ugandan Prisons. He is doing a great work for the Lord there.

For The GFM International Prayer Team headed up by Kathy Nunes-Vaz (Inglewood, New Zealand) who do a marvellous job in praying for the many prayer requests that come in from around the world.

For Dougie and Jackie Hodges (Hamilton, New Zealand) and their Team who do a wonderful job in processing the Bible Correspondence Courses Lessons.

For Christians to make themselves more available to God and His will for our lives. Jesus said, "The harvest truly is plentiful but the labourers are few. Therefore pray the Lord of the harvest to send out labourers into His harvest" (Matthew 9:35-38).
THOUGHTS: "Don't tell God how big your problem is, but tell your problem how big God is" (Author Unknown) . . . "There is nothing impossible with God. All the impossibility is with us when we measure God by the limitations of our unbelief" (Smith Wigglesworth) . . . "However big our view of God is, it is too small. Our minds cannot possibly encompass the magnitude of God" (Ron McGatlin, USA) . . . "Faith is not believing God can. It is knowing that He will! (Anonymous) . . . "Obedience to God's will and ways is the very core of the Gospel" (David Tait, Webuye, Kenya).
ARTICLE: Serving The Purposes Of God
DONATIONS: If you would like to support The GFM Ministry financially, by direct crediting to "The GFM", details are here ~ BNZ, Account: 02-0312-0025784-000. For overseas people the BNZ Swift Code is: BKNZNZ22. Please include your name. With new regulations from Inland Revenue Department we are unable to give receipts for Tax refunds.
(February, 2021). This PRAYER LETTER is a monthly communication sent into at least 120 nations. If you wish to be on our E-Mailing list, contact us This email address is being protected from spambots. You need JavaScript enabled to view it. To unsubscribe: This email address is being protected from spambots. You need JavaScript enabled to view it. ~ Thank you.
With Love and Blessings from Rodney and Jean Francis, and "The GFM" Team.
THE BEST IS YET TO COME FOR THOSE WHO BELIEVE THE PROMISES OF GOD!
Have You Prayed For This Ministry Today?