Prayer Support Letter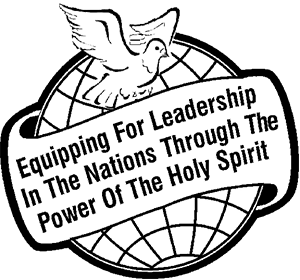 "The Gospel Faith Messenger" Ministry
and Rodney & Jean Francis
Prayer Support Letter 
 AUGUST 2019
 Greetings to all our Readers around the world in Jesus' wonderful name! Another busy month has passed as the mails keep pouring in. There are many challenges facing Christians today, but through the mighty power of the Holy Spirit we are well-able to overcome everything that comes against us. "Greater is He (Jesus) Who is in us, than he (the enemy) that is in the world" (1 John 4:4). "If God be for us ~ and HE IS ~ who can be against us?" (see Romans 8:26-39). We are very privileged to know the Lord Jesus in this hour, and to know that He is committed to us who love and obey Him. It is very important that we keep our eyes fixed on Jesus, and not the negative circumstances around us. That way we will know the joy of being overcomers in the Name of Jesus!
This is our day to be victorious through the positive promises of God to all who believe.

Not only victorious, but being actively involved in the purpose for which Jesus has saved us.
It continually amazes us in this Ministry how God is using it to touch many thousands of lives around the world. Every day we are receiving testimonies and reports of what the Holy Spirit is doing in changing lives, filling them with the Holy Spirit and releasing them into the operation of the Spiritual Gifts. Many Christian Leaders tell us they have never witnessed such wonderful meetings before the Holy Spirit filled the people. Hallelujah! 
Being filled with the Holy Spirit is the key to victorious living in Jesus Christ!
Make very sure you are filled to overflowing with the Holy Spirit and are able to speak out the Holy Spirit's language of speaking in other tongues.
They are another key of the Lord for us, as those tongues languages enable us to build ourselves up, which is what encourages and inspires us to rise higher in God and live closer to Jesus.
Special thanks to all those who pray for ~ and financially support ~ this Ministry. Without you we could not accomplish the things that we do. We are partners together in furthering the Kingdom of God here on earth. God bless you richly. Love in Him ~ Rodney W. Francis.
PRAISE REPORTS:

Living Hope Marton Church, NZ: Report (July 14th): It never ceases to amaze me how God can use simple words to change our lives. We had the blessing of having Rodney Francis to minister in our Church of Living Hope Marton. As Rodney was sharing, the Lord spoke to him one word HANDBRAKE. Rodney was directed to a young lady sitting in the second row. He said to her, "Young lady, God has shown me it is time for you to take the HANDBRAKE off". Rodney did not know – the Holy Spirit knew – that the word 'handbrake' was a 'rhema' word. This young lady had just bought a car and when she went to go to work the handbrake of her car stuck – preventing her from getting to where she was supposed to be.  The prophetic word opened her heart to receive from the Lord. A word of knowledge about being used in other countries was given to a young man. He had had this word spoken before; once in Auckland and once here in Marton. This third time, the bondage of a spirit of unbelief was broken by the power of the prophetic utterance.  He later shared that this was the first time he actually believed that God was willing to use him this way. Rodney continued to share about the importance of hearing the voice of the Holy Spirit and how it is vital for every Christian believer of Christ to know His voice and to do as He says. Praise the Lord! ~ Pastor Manny and Jo-Anne Down.
For the printing of 6,000 copies of "Developing Prophetic Ministry" books for distribution in the 57 Theological Colleges of East Africa: 19 in Tanzania; 12 in Uganda; 11 in Kenya; 9 in Rwanda and 6 in Burundi. Enquiries to: Pastor Charles Mwanda (The GFM Representative in Mombasa, Kenya) = E-Mail:

This email address is being protected from spambots. You need JavaScript enabled to view it.

 

For the numbers of Prophetic Equipping Stations that have started up in different African countries ~ approximately 150 in the last 18 months (that we know of).

For the faithful team of volunteer workers who make this Ministry what it is today. Please keep them in your prayers.
COMING EVENTS for AUGUST 2019: 
Monday 5th: 9:45 a.m. Rodney speaking at the Upper Hutt Aglow meeting being held at the Upper Hutt Baptist Church, corner of Milton and Fergusson Drive, Upper Hutt, NZ. Enquiries to: Huia Rihari-Bewley, E-Mail: 

This email address is being protected from spambots. You need JavaScript enabled to view it.

 Cell: 0279389543.
Tuesday 6th & 20th: 7:00 p.m. (First and Third Tuesday of the month): The GFM Hamilton Equipping Station meets at the Nawton Presbyterian Church, Livingstone Avenue, Hamilton, NZ. Enquiries to: Dougie & Jackie Hodges, Telephone: 07-846 0684; Cell: 021 140 8081.
Wednesday 7th:7:00 p.m. (First Wednesday of the month) The GFM Equipping Station is at the home of Bruce and Helen Mitchell, 16 Orchard Grove, Ashburton, NZ. Contact: Bruce & Helen Mitchell, Cell: 022 010 9753 or E-Mail: 

This email address is being protected from spambots. You need JavaScript enabled to view it.
Sunday 11th: 3:00 p.m. The GFM Hawera Equipping Station is meeting at "St. John's Presbyterian Church," corner of Argyle and High Street, Hawera, NZ. Enquiries to: Kathy Ogden, E-Mail: 

This email address is being protected from spambots. You need JavaScript enabled to view it.
Tuesday 13th: 10:00 a.m. The GFM Kapiti Equipping Station meets at the home of Rodney & Jean Francis, 7 Gandalf Crescent, Paraparaumu, NZ. Enquiries to: Rodney & Jean Francis, Telephone: 04-904 0727; E-Mail: 

This email address is being protected from spambots. You need JavaScript enabled to view it.
Monday 26th: 7:00 p.m. (Fourth Monday of the month):  The GFM Rotorua Equipping Station meets at the Baptist Church, 100-104 Malfroy Road, Rotorua, NZ. Enquiries: Dougie & Jackie Hodges, Telephone: 07-846 0684; Cell: 021 140 8081; E-Mail: 

This email address is being protected from spambots. You need JavaScript enabled to view it.
Tuesday 27th: 7:30 p.m. (Fourth Tuesday of the month): The GFM Napier Equipping Station meets at the home of Jewel & Larry Crabtree, 1/7 Gebbie Road, Taradale, Napier, NZ. Enquiries: Jewel & Larry Crabtree, Phone: 06-844 4163.
Wednesday 28th: 7:00 p.m. The GFM Kapiti Equipping Station meets at the home of Rodney & Jean Francis, 7 Gandalf Crescent, Paraparaumu, NZ. Enquiries to: Rodney & Jean Francis, Telephone: 04-904 0727; E-Mail: 

This email address is being protected from spambots. You need JavaScript enabled to view it.
PRAYER FOCUS for AUGUST:
For Christians to be awake and active in God's service in this very needy hour of time. No excuses.

For Christians to be using the gifts that God has given us.
That this Ministry will be able to meet the growing needs of getting the Gospel out to the nations.
That the distribution of books will be multiplied in the nations. Many thousands are being impacted by the Holy Spirit through them.
For all the leaders of the Prophetic Equipping Stations to be hearing God's voice and being obedient to Him.
THOUGHTS:
"We shall have eternity in which to celebrate our victories, but we only have one swift hour before sunset in which to win them!" – Anonymous . . . "Godly obedience is the present outworking of belief and faith" . . . "The key difference between a dreamer and a visionary is application" . . . "A disciple turns words into actions" – David Tait (Webuye, Kenya) . . . "Lord, grant that the FIRE of my heart may melt the lead in my feet" ~ Unknown.
ARTICLE:     "Using What God Has Given Us"
DONATIONS: If you would like to support The GFM Ministry financially, by direct crediting to "The GFM", details are here ~ BNZ, Account: 02-0312-0025784-000. For overseas people the BNZ Swift Code is: BKNZNZ22. Please include your name. (Tax-deductible receipts can be issued for New Zealanders if we have your name and address).
(August, 2019). This PRAYER LETTER is a monthly communication sent into at least 120 nations. If you wish to be on our E-Mailing list, contact us This email address is being protected from spambots. You need JavaScript enabled to view it.           To unsubscribe send an This email address is being protected from spambots. You need JavaScript enabled to view it.      ~ Thank you.
With Love and Blessings from Rodney and Jean Francis, and "The GFM" Team.
THE BEST IS YET TO COME FOR THOSE WHO BELIEVE THE PROMISES OF GOD!
Have You Prayed For This Ministry Today?
 "The Gospel Faith Messenger" Ministry.  PO Box 57, Paraparaumu 5254, New Zealand.  Email This email address is being protected from spambots. You need JavaScript enabled to view it.