Prayer Support Letter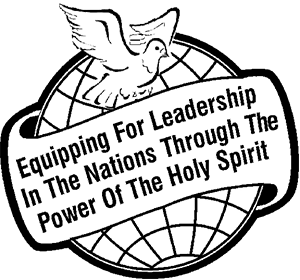 "The Gospel Faith Messenger" Ministry
and Rodney & Jean Francis
Prayer Support Letter 

JANUARY 2020
Welcome to 2020! We are now into a very interesting year of challenge and opportunity to be positive representatives of the Kingdom of Heaven. Know that Jesus has personally selected you to be His ambassador, His representative here on earth. He has given us all we need to succeed at what He has chosen us to be here on this earth. May 2020 prove to be your best yet in living for Jesus and His divine purposes. We cannot fulfil it in our own strength; that is why we need the Holy Spirit to lead and guide us day by day. He is the Spirit of Truth and has been sent to do just that. Let us make sure we are developing a greater sensitivity to the Holy Spirit so we can know more clearly what He has called us to be and to do in this hour.
We continue to be amazed at what God is doing by His Holy Spirit through this Ministry, touching multiplied thousands of lives in many nations, but especially on the African Continent right now. Let us share with you just a few testimonies we are receiving regularly:
TESTIMONIES:
Dear Rodney, I have today seen the power of speaking in tongues and giving prophecy. A healing has happened which has shocked the whole community. A 61 year old man was today instantly healed during Prophetic Prayers when a young lady prophesied healing and touched his head. Nobody could believe a young girl could do that. This is a miracle of God. Amen! (Kimilili, Kenya). (Received 4th December, 2019).
Dear Brother, It is with heartfelt love to say that our Lord God is miraculous. No one can be compared to Him. Today 14 people received Jesus Christ. They got convicted after they got the "School Of The Holy Spirit" books and started attending a Prophetic Equipping Station class for the last two months. This is truly the power of God moving through the written word. Blessings (Mariakani, Kenya). (Received 10th December, 2019).

Dear Brother, We are blessed to have been allowed to visit schools and teach Prophetic Ministry. It has been hard to visit any school and we are happy that our letter has been accepted. Keep praying for us. (Arusha, Tanzania). (Received 13th December, 2019).
Dear Rodney, This is my time to praise God for His awesome deeds. My wife (who had been taken away by her family because of my faith) today came back with her two brothers. They all confessed Christ. They said that it was on Monday when my wife began speaking in tongues at midnight and she prophesized without her knowledge, but in the hearing of her three sisters in the room. Her prophecy warned the home of doom if they don't take immediate refuge in Jesus Christ. That is what convicted them to come seeking me. She said that she began speaking in tongues when that night before going to bed she read the "School of The Holy Spirit" manual. It was like God wanted salvation in that strong Islamic family. Her father has warned them of death if they ever step back in His home. (Somalia). (Received 15th December, 2019).
I am so happy that we had our successful Prophetic Week which we had 18 new converts. We thank Jesus that three churches accepted to change to Prophetic Ministry. It is not easy ~ this is a miracle. After going through messages Pastors started teaching from the "Developing Prophetic Ministry" book messages and at the last day members agreed with Pastors to become fully prophetic. It is really a blessing and another step higher. Praise Jesus! (Mwanza, Tanzania). (Received 17th December, 2019).  

Dear Rodney, Our Men's Group has finished your book "The Urgency Of The Hour." It has impacted us all. Thank you for writing that material. (Auckland, New Zealand). (Received 20th December, 2019).
Be encouraged to know that God is no respecter of persons. He uses and will use all those who are yielded to His will and purposes. Do not linger on the past and missed opportunities ~ know that today is a brand new day when you can make yourself available to God. Do not hide behind excuses, as excuses will always cause us to disobey what God desires for us. It is not what you can do, but rather what He can do in and through YOU! Are you willing? Are you available for God to use? Jesus has told us that "when He saw the multitudes, He was moved with compassion for them, because they were weary ("harassed") and scattered, like sheep having no shepherd. Then He said to His disciples, 'The harvest truly is plentiful, but the labourers are few. Therefore pray the Lord of the harvest to send out labourers into His harvest'" (Matthew 9:36-38). The labourers can only be Christians. Why, generally speaking, are Christians so reluctant to answer God's call? May we be convicted by God for any indifference in our hearts towards being used for the gathering in of His harvest.
Let 2020 be your best year yet in the service of Jesus Christ and His Gospel.
This is yours and my day of opportunity to be workers together with God for the greatest privilege we will have this side of eternity. God bless and use you today and every day. Amen! ~ Rodney W. Francis.
PRAISE REPORTS:
For the printing of two of Rodney's Gospel tracts in Malawi: 5,000 copies of "Here's Good News For You" and 5,000 copies of "Children, Here's A Message For You" at no cost to The GFM Ministry – Thanks to Scripture Union (Malawi).

For the impact this Ministry is having in different nations around the world. Many are coming to Christ, being filled with the Holy Spirit and prophesying. Praise the Lord!
COMING EVENTS for JANUARY 2020:
Meetings in recess until February.
Friday 17th: Rodney's 78th birthday.
PRAYER FOCUS for JANUARY:
For the Prophetic Equipping Stations, Prophetic Prayer Gatherings and Prophetic Churches (over 200) that have started up mainly in African nations as a result of the Holy Spirit impacting many lives through this Ministry. Pray that they will keep humble before the Lord and sensitive to the Holy Spirit's guidance so that many more will be impacted by Him.

For all the various departments of The GFM Ministry to be making even greater impacts this year than ever before. Hallelujah!

For Christians to be more available to the work of the Lord than ever before.

That Christians will know and share the greatest Message this world has ever known ~ that Jesus Christ came into this world to pay the price for mankind's sins, so we can live free of sin through the power of the Holy Spirit.
THOUGHTS: "God has shown me that... the more I get into Him, the more He gets into me" . . . "Forgiveness of hurts is a sign of true love" (David Tait, Webuye, Kenya) . . . "God's wonderful provision comes into our lives as a consequence of fulfilling our purpose. It flows to us when we align our lives with the purpose for which we were created" (Kevin Forlong, Itinerant Ministry, Sunbury, Victoria, Australia) . . . "Revival is the people of God constrained, gripped, overmastered, and overwhelmed by the love of Christ, so that they are feverishly restless to win souls for Christ" . . . "Revival is the child of God desperately in love with his glorious Saviour and Lord" (James A. Stewart).
ARTICLE:     2020 and You ~ A Year Of Challenge

DONATIONS: If you would like to support The GFM Ministry financially, by direct crediting to "The GFM", details are here ~ BNZ, Account: 02-0312-0025784-000. For overseas people the BNZ Swift Code is: BKNZNZ22. Please include your name. With new regulations from Inland Revenue Department we are unable to give receipts for Tax refunds.
(January, 2020). This PRAYER LETTER is a monthly communication sent into at least 120 nations. If you wish to be on our E-Mailing list, contact us This email address is being protected from spambots. You need JavaScript enabled to view it.           To unsubscribe send an This email address is being protected from spambots. You need JavaScript enabled to view it.      ~ Thank you.
With Love and Blessings from Rodney and Jean Francis, and "The GFM" Team.
THE BEST IS YET TO COME FOR THOSE WHO BELIEVE THE PROMISES OF GOD!
Have You Prayed For This Ministry Today?