Prayer Support Letter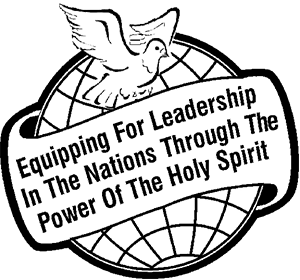 "The Gospel Faith Messenger" Ministry
and Rodney & Jean Francis
Prayer Support Letter

OCTOBER 2021
We are living in dangerous times. This is a day when all Christians need to be awake to the reality of what is happening in the world, and know that Jesus Christ is faithful to those who have their trust in Him and are obedient to what He says to us. The speed with which the world is on a downhill spiral is concerning to us all, but we must remember that God has saved us and commissioned us for such a time as this. We are well able to fulfil God's purpose in spite of what the world seeks to do against the true Christian. This is our day and time to "let our lights shine before men, that they may see our good works and glorify our Father in heaven" (Matthew 5:16). Know that "Greater is He (Jesus) Who is in us, than he (the enemy) that is in the world" (1 John 4:4). We are overcomers in every situation when we allow Jesus to be Lord of our life!
Right now there is an urgent need to get the truth of the Gospel out to the unsaved sinners. They need to hear, read and know that Jesus died for them ~ and that they need to yield their lives to Him before it is too late. Our message needs to be very clear that Jesus is the only way to God, and that no one can come to the Father except through Him (John 14:6). "Nor is there salvation in any other, for there is no other name under heaven given among men by which we must be saved" (Acts 4:12). That name is JESUS! This message needs to be very clear, as there is so much mixture and false teachings that there are many ways to God.
How involved are you in helping to get the message of Jesus out to the nations?
Are you burdened for the needs that are all around us these days?
Do you feel the urgency of the hour to pray for the unsaved to have a divine encounter with God?
We need to be binding the deceptions of the devil that are robbing people and blinding their minds to the truth that can set them free ~ and getting the gospel out to them. Consider these verses: "But if our gospel be hid, it is hid to them that are lost: in whom the god of this world has blinded ("to cause a hardening; to harden the heart, blunt the feelings" – Bullinger's) the minds of them which believe not, lest the light of the glorious gospel of Christ, who is the image of God, should shine unto them. For we preach not ourselves, but Jesus Christ the Lord; and ourselves your servants for Jesus' sake. For God, who commanded the light to shine out of darkness, has shined in our hearts, to give the light of the knowledge of the glory of God in the face of Jesus Christ. But we have this treasure in earthen vessels, that the excellency of the power ("dunamis" meaning "ability to perform anything; not merely power capable of action, but, power in action" – Bullinger's) may be of God, and not of us" (2 Corinthians 4:4-7 – read whole chapter).
God has commissioned His followers to take the message of the power of the Gospel to the whole world (Mark 16:15-20). Jesus will not return until the message of Jesus Christ has been taken to every nation (Matthew 24:14). This should be the motivation of our life: telling and demonstrating to others the love of Jesus toward them and that they need to be yielded to Him in a genuine way. It is Jesus' command to every believer in Him! May we all be more focussed on what Jesus has taught us, knowing that we carry the answer to every person's need so that they can come to know Him in all reality.
CHRIST IS THE ANSWER TO EVERY PERSON'S NEED!
Hallelujah! Take time today to ask the Lord Jesus what He would have you to do to help fulfil the Great Commission. Then be committed to doing what He asks of you. There is nothing more fulfilling in this life than to know God's will personally and being actively involved in doing it. God bless you ~ Rodney W. Francis.
PRAISE REPORTS:
For the printing of 6,000 copies of the "School Of The Holy Spirit" manual and 6,000 copies of "Developing Prophetic Ministry" book for distribution in schools wanting to learn more of the Prophetic Ministry in a closed Muslim country.
For the purchase of 500 King James Bibles for distribution in prisons in Kenya and Uganda. Enquiries to: Peter Ndegwa (Nairobi, Kenya) = E-Mail:

This email address is being protected from spambots. You need JavaScript enabled to view it.

For the printing of 5,000 copies of "Flowing In The Holy Spirit" book translated into the Urdu language in Pakistan. Enquiries to: Pastor Mubarik Masih (Lahore, Pakistan) = E-Mail:

This email address is being protected from spambots. You need JavaScript enabled to view it.

For the printing of 5,000 copies of "An Encounter With God" book for distribution in the Kenya and Uganda Prison Ministry. Enquiries to: Peter Ndegwa (Nairobi, Kenya) = E-Mail:

This email address is being protected from spambots. You need JavaScript enabled to view it.

For the printing of 3,000 copies of "School Of The Holy Spirit" manual for a General Assembly Conference in Masaka, Uganda. Enquiries to: Pastor Evans Walukana (Kamukuywa, Kenya) = E-Mail:

This email address is being protected from spambots. You need JavaScript enabled to view it.
COMING EVENTS (October):
Tuesday 5th & 19th: 7:00 p.m. (First and Third Tuesdays of the month) The GFM Hamilton Prophetic Equipping Station meets at the Nawton Presbyterian Church, Livingstone Avenue, Hamilton, NZ. Enquiries to: Dougie & Jackie Hodges, Telephone: 07-846 0684; Cell: 021 140 8081.
Tuesday 5th & 19th: 7:00 p.m. (Fortnightly gatherings) The GFM Napier Prophetic Equipping Station meets at 9 Bull Street, Ahuriri, Napier. Contact: Narelle Worboys, Mobile: 021 131 9646.
Sunday 17th: 3:00 p.m. (Third Sunday of the month) The GFM Hawera Prophetic Equipping Station meets at "St. John's Presbyterian Church," Corner of Argyle and High Streets, Hawera, NZ. Enquiries to: Cathy Ogden, E-Mail: This email address is being protected from spambots. You need JavaScript enabled to view it.
Monday 25th: 7:00 p.m. (Fourth Monday of month): The Rotorua Prophetic Equipping Station meets at 30A Phillip Street, Rotorua, NZ. Enquiries to: Sandra Bristowe, Phone: 07-350 2091 or Dougie & Jackie Hodges, Phone: 07-846 0684; Cell: 021 140 8081.
PRAYER FOCUS for OCTOBER:
For Christians to keep focussed on Jesus and His will in these troublesome times.

For Christians to be more involved in getting the Gospel out to the nations.

For The GFM International Prayer Team who do a great ministry in praying for the many prayer requests that come in from around the world.

For The GFM Bible Correspondence Courses Team who do a great ministry in marking, processing, and replying to all the Lessons that come in to them.
THOUGHTS: "As a New Testament Christian, you and I are to be led by the Spirit. We are to 'hear' His voice and follow His directives and impressions. You can only get a breakthrough when you respond to what God is saying about that situation" ~ Kevin Forlong (Sunbury, Victoria, Australia) . . . "Revival is not some emotion or worked-up excitement; it is rather an invasion from heaven which brings to man a conscious awareness of God." ~ Stephen Olford . . . "Revival, no matter how great or small in its ultimate scope, always begins with individual believers whose hearts are desperate for God, and who are willing to pay the price to meet Him". . . "Nothing short of an outpouring of God's Spirit will revitalize and empower an impotent and anaemic church to display once again His glory to a lost world" ~ Del Fehsenfeld Jr.
ARTICLE: Use Your Spiritual Weapons
DONATIONS: If you would like to support The GFM Ministry financially, by direct crediting to "The GFM", details are here ~ BNZ, Account: 02-0312-0025784-000. For overseas people the BNZ Swift Code is: BKNZNZ22. Please include your name. With new regulations from Inland Revenue Department we are unable to give receipts for Tax refunds.
(October, 2021). This PRAYER LETTER is a monthly communication sent into at least 120 nations. If you wish to be on our E-Mailing list, contact us This email address is being protected from spambots. You need JavaScript enabled to view it. To unsubscribe: This email address is being protected from spambots. You need JavaScript enabled to view it. ~ Thank you.
With Love and Blessings from Rodney and Jean Francis, and "The GFM" Team.
THE BEST IS YET TO COME FOR THOSE WHO BELIEVE THE PROMISES OF GOD!
Have You Prayed For This Ministry Today?
The Gospel Faith Messenger Ministry, P.O. Box 57, Paraparaumu 5254, New Zealand. Email: This email address is being protected from spambots. You need JavaScript enabled to view it.