Prayer Support Letter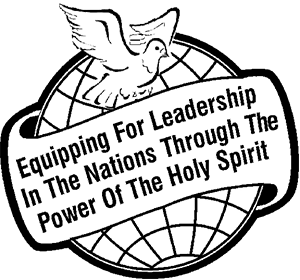 "The Gospel Faith Messenger" Ministry
and Rodney & Jean Francis
Prayer Support Letter

SEPTEMBER 2020
Greetings to all our Readers in the Mighty and Almighty Name of Jesus Christ our Living Lord! I trust that you are pressing on in the purposes of God and proving His goodness day by day? The following Scripture has been impressed on me for this month's Prayer Support Letter: "Stand fast ("firm") therefore in the liberty by which Christ has made us free, and do not be entangled ("to be held in or by anything" – Bullinger's) again with a yoke of bondage ("slavery")" (Galatians 5:1). True freedom can only be found in Jesus Christ, and having found that freedom, we have to make sure that we retain that freedom ~ for there is an enemy who is working to try and get us to say and do things that will take us back into bondage again. We need to know: "For this purpose the Son of God (Jesus Christ) was manifested, that He might destroy the works of the devil" (1 John 3:8). In the light of the devil's tactics against us we are told: "Therefore submit to God. Resist the devil and he will flee from you" (James 4:7). The Bible is clear that true Christians are in a conflict, and it is only as we abide in the finished work of Jesus Christ at Calvary, that we are able to stand against him and know that Victory which Jesus has purchased for us. We are exhorted to "Be strong in the Lord and in the power of His might. Put on the whole armour of God, that you may be able to stand against the wiles ("schemings") of the devil. For we do not wrestle against flesh and blood, but against principalities ("evil powers"), against powers, against the rulers of the darkness of this age, against spiritual hosts of wickedness in the heavenly places. Therefore take up the whole armour of God, that you may be able to withstand ("to stand against; to set one's self against, i.e. to withstand, oppose, resist" – Bullinger's) in the evil day, and having done all, to stand . . ." (see Ephesians 6:10-20).
We are in a conflict, because the Spirit of Christ that is within us is the very opposite to the spirit that prevails in the world. That is why the enemy (Satan) is out to try and bring us back into bondage ~ and that bondage means serving him more than Jesus Christ our Victor! Do not get entangled with the world's way. If we do we will pay a high price of losing our freedom in Jesus! That is why we have to "stand fast"! We cannot just do nothing and believe that God has won it all for us. We have to demonstrate that we believe what He (Jesus) has done for us by standing firm against the devil and using the power that Jesus has given us to defeat him. Hallelujah!
GUARD AGAINST HARBOURING UNFORGIVENESS
Harbouring unforgiveness is a big weapon the devil uses against Christians. We cannot afford to not forgive those who have criticized, offended or hurt us. "For to this end I also wrote, that I might put you to the test, whether you are obedient in all things. Now whom you forgive anything, I also forgive. For if indeed I have forgiven anything, I have forgiven that one for your sakes in the presence of Christ, lest Satan should take advantage ("to make a prey of, to defraud; to get the better, as an enemy by force or fraud" – Bullinger's) of us; for we are not ignorant ("not to perceive or know; not to understand or comprehend") of his devices" (2 Corinthians 2:9-11. See also Matthew 18:23-35). No matter what others do against us, the Christian way is to forgive them as quickly as we can. Otherwise we finish up as badly as those who hurt us. Yes, we are in a conflict with principalities and powers, and need to be sticking close to Jesus ~ and doing His will ~ every day. Blessings in Him ~ Rodney W. Francis.
PRAISE REPORTS:
For the printing of 5,000 copies of "It's Time To Prophesy!" Book for distribution at a large annual Conference in Northern Kenya. Special thanks to Bishop Joel Okaka (Kwale, Kenya) for arranging the provision of paper and ink to print them. Enquiries to: Bishop Joel Okaka = E-Mail:

This email address is being protected from spambots. You need JavaScript enabled to view it.

For the printing of 10,000 copies of "Divine Healing ~ A Key To The Growth Of The Christian Church" for Scripture Union and Evangelical Association in Malawi. They kindly contributed $US4,000.00 towards the printing costs. Enquiries to: Pastor Jones Chamangwana (Balaka, Malawi) = E-Mail:

This email address is being protected from spambots. You need JavaScript enabled to view it.

For the many thousands that are being ministered to through this Ministry.
COMING EVENTS:
Tuesday 1st & 15th: 7:00 p.m. (First and Third Tuesdays of the month) The GFM Hamilton Prophetic Equipping Station meets at the Nawton Presbyterian Church, Livingstone Avenue, Hamilton, NZ. Enquiries to: Dougie & Jackie Hodges, Telephone: 07-846 0684; Cell: 021 140 8081.
Tuesday 8th & 22nd: (Meeting Fortnightly) 7:30 p.m. The GFM Napier Equipping Station meets at the home of Jewel & Larry Crabtree, 1/7 Gebbie Road, Taradale, Napier, NZ. Enquiries: Jewel & Larry Crabtree, Phone: 06-844 4163 or 022 064 0786.
Sunday 20th: 3:00 p.m. (Third Sunday of the month) The GFM Hawera Prophetic Equipping Station meets at "St. John's Presbyterian Church," Corner of Argyle and High Streets, Hawera, NZ. Enquiries to: Cathy Ogden, E-Mail: This email address is being protected from spambots. You need JavaScript enabled to view it.
Tuesday 22nd: Rodney and Jean's 58th Wedding Anniversary.
Monday 28th: 7:00 p.m. (Fourth Monday of the month) The GFM Rotorua Prophetic Equipping Station meets at the Baptist Church, 100-104 Malfroy Road, Rotorua, NZ. Enquiries: Dougie & Jackie Hodges, Telephone: 07-846 0684; Cell: 021 140 8081; E-Mail: This email address is being protected from spambots. You need JavaScript enabled to view it.
PRAYER FOCUS for SEPTEMBER:
For all those wonderful people who give to make The GFM Ministry what it is today. They are a vital part of helping us to get the Gospel Message out to the nations.

For all The GFM voluntary workers (in a number of countries) who give freely of their time and effort to get the Message out to others.

For God's wisdom in our making decisions to keep this Ministry going forwards.

That we will be able to fulfil the requests for books that we are receiving.

That more labourers will be sent into the harvest fields of the world.
THOUGHTS: "Abraham had to keep his mind fixed on both the promise of God and the nature of God, NOT his circumstances" . . . "As a New Testament Christian, you and I are to be led by the Spirit. We are to 'hear' His voice and follow His directives and impressions. You can only get a breakthrough when you respond to what God is saying about that situation. ~ Kevin Forlong (Sunbury, Victoria, Australia) . . . "If we once get above our Bibles, and cease making the written Word of God sole rule both as to faith and practice, we shall soon lie open to all manner of delusion, and be in great danger of making shipwreck of faith and a good conscience. Our blessed Lord, though He had the Spirit of God without measure, yet always was governed by, and fought the devil with, 'It is written.'" ~ George Whitefield . . . "The one concern of the devil is to keep Christians from praying. He fears nothing from prayerless studies, prayerless work, and prayerless religion. He laughs at our toil, mocks at our wisdom, but trembles when we pray" ~ Samuel Chadwick.
ARTICLE: Encouragement
DONATIONS: If you would like to support The GFM Ministry financially, by direct crediting to "The GFM", details are here ~ BNZ, Account: 02-0312-0025784-000. For overseas people the BNZ Swift Code is: BKNZNZ22. Please include your name. With new regulations from Inland Revenue Department we are unable to give receipts for Tax refunds.
(September, 2020). This PRAYER LETTER is a monthly communication sent into at least 120 nations. If you wish to be on our E-Mailing list, contact us This email address is being protected from spambots. You need JavaScript enabled to view it. To unsubscribe send an This email address is being protected from spambots. You need JavaScript enabled to view it. ~ Thank you.
With Love and Blessings from Rodney and Jean Francis, and "The GFM" Team.
THE BEST IS YET TO COME FOR THOSE WHO BELIEVE THE PROMISES OF GOD!
Have You Prayed For This Ministry Today?