Prayer Support Letter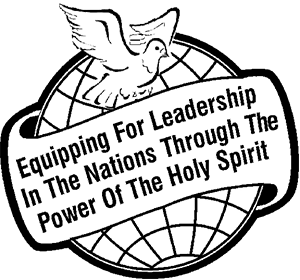 "The Gospel Faith Messenger" Ministry
and Rodney & Jean Francis
Prayer Support Letter 

APRIL 2020
Greetings, dear Friends, in the name of Jesus Christ our Risen Lord and Redeemer! May you be very conscious of His nearness and dearness in this end-time hour. We certainly are living in rapidly changing days and it is very important that we stay close to Jesus, trusting Him to keep us whole in body, soul and spirit. As the world goes through the pandemic of Covid-19 virus, it is a time when we can let our lights shine more brightly for Jesus.
In these times it is also important that we listen to the leaders of our nations as they seek to help us go through this challenging time. We also need to consider this Scripture: "Let every soul be subject ("to subordinate; to obey; be under obedience, submit self to" – Strong's Concordance) to the governing authorities. For there is no authority except from God, and the authorities that exist are appointed by God. Therefore whoever resists the authority resists ("to stand against, i.e. to oppose, withstand") the ordinance of God, and those who resist will bring judgment on themselves . . . Therefore you must be subject, not only because of wrath, but also for conscience' sake. For because of this you also pay taxes, for they are God's ministers attending continually to this very thing. Render therefore to all their due: taxes to whom taxes are due, customs to whom customs, fear to whom fear, honour to whom honour. Owe no one anything except to love one another, for he who loves another has fulfilled the law" (Romans 13:1-8).
I was reminded of the time when Peter was challenged about Jesus not paying temple tax. Jesus did not need to pay those taxes, but His reply to Peter was: "Nevertheless, lest we offend them, go to the sea, cast in a hook, and take the fish that comes up first. And when you have opened its mouth, you will find a piece of money; take that and give it to them for Me and you" (Matthew 17:24-27). He obeyed the authorities.
The only time when Christians should openly stand against the authorities of our country is when they try to get us to deny our faith in Jesus Christ. We see an example of this in Acts 5:27-33 when the Apostles were commanded not to teach any longer in the name of Jesus. Their response was: "We ought to obey God rather than men" (v.29). They stood true to Jesus, but were badly beaten up for that stand.
In the light of all that is happening around the world right now, how are we handling it? Are we allowing the circumstances to distract us from the Lordship of Jesus Christ and what He desires of us in this day? Let me remind you that Jesus has personally chosen you and me to do His will and to fulfil the purposes for which He has saved us. We are saved for a specific purpose and it is very important that we know that purpose and are committed to fulfilling it. I am reminded again of the exhortation given to us in Romans 12:1-2 ~ "I beseech ("urge") you therefore, brethren, by the mercies ("tender compassions") of God, that you present  ("yield") your bodies a living sacrifice, holy, acceptable ("well-pleasing") to God, which is your reasonable service. And do not be conformed ("fashioned in the same way") to this world, but be transformed ("to change one's form") by the renewing ("renovation") of your mind, that you may prove ("prove by test") what is that good ("admirable") and acceptable ("well-pleasing") and perfect ("complete") will of God". These two verses give us the conditions for being a disciple of Jesus. A disciple is one who follows/obeys both the Teacher and His teachings. When we prove the will of God ~ and are doing it ~ then we are in a very positive place of living.
May we all be very clear as to the times in which we are living, and making sure that we are indeed demonstrating to others what a true disciple of Jesus really is. People (generally speaking) do not read the Bible; they read you, the Christian. Let us be encouragers of one another in these days to "let our lights so shine before men, that they may see our good works and glorify our Father in heaven" (see Matthew 5:1-16). God bless you abundantly! ~ Rodney W. Francis.
 PRAISE REPORTS:
For the printing of 5,000 copies of "Seeing Your Divine Potential" book and 5,000 copies of "God Wants To Set Your Future Up!" booklet for distribution in Lilongwe, Malawi. Enquiries to: Jervis Potani = E-Mail:

This email address is being protected from spambots. You need JavaScript enabled to view it.

For the printing of 3,000 copies of "School Of The Holy Spirit" manual for distribution in Secondary Schools in Uganda. Enquiries to: Pastor Mwania Soniah (Kaharari, Uganda) = E-Mail:

This email address is being protected from spambots. You need JavaScript enabled to view it.

For the many people (in over 220 nations) being reached through this Ministry.

"Rodney shared at Palmerston North Aglow (Thursday 27th February 2020) on "Hearing God's Voice". We were all built up, equipped and encouraged to seek God for a word to reach out to others with love and encouragement. We are to be salt and light in our community. Rodney reminded us to take open doors and opportunities and not to make excuses. He demonstrated to us how to give a word to someone. Many people were blessed by these words. There was a tangible presence of the Lord. There was a sweet aroma of Jesus amongst us and the cool wind of the Holy Spirit was evident. We are believing for a revival in our city, that people will come to the Lord and we will see many salvations and healings.  We are excited to continue to grow in what Rodney shared with us. Rodney's books and CD's were available for purchase and we are eagerly reading and listening to these. Thanks Rodney for blessing the Body of Christ with such practical teaching".  ~ Ailene Davies (Palmerston North Aglow).
This month is the commencement of the 57th year of The Gospel Faith Messenger Ministry.
COMING EVENTS:  All meetings on hold until the virus restrictions are over.
PRAYER FOCUS for APRIL:
That Christians will know the wisdom and discernment of the Holy Spirit for these times in knowing what to do and how to respond to those in authority (1 Timothy 2:1-8).
That we will not lose sight of the need for the emphasis to still be on our mission of fulfilling the Great Commission of Jesus to take His Gospel to every nation (Mark 16:15-20).

More than ever, with so many people dying with the virus, this generation needs to know the love and saving grace of Jesus Christ personally in their lives.

That each one of us, individually, will make ourselves more available to Jesus so His will can be fully done in and through our life.

That we will be committed to doing all we can to get the Gospel out to the nations.
THOUGHTS:
"If God knows more than me, shouldn't I take His advice?" . . . "Discipleship is..... retaining the joy of the Lord in times of personal sadness" . . . "Perseverance is walking through the valleys before ascending to the mountaintops"  ~ David Tait (Webuye, Kenya) . . . "We shall have all eternity in which to celebrate our victories, but we only have one swift hour before sunset in which to win them!" ~ Anonymous . . . "Revival is not the discovery of some new truth. It's the rediscovery of the grand old truth of God's power in and through the Cross" ~ Sammy Tippit . . . "Revival is ultimately Christ Himself, seen, felt, heard, living, active, moving in and through His body on earth" ~ Stephen Olford.
ARTICLE:     Bless the Lord, O My Soul! 
DONATIONS: If you would like to support The GFM Ministry financially, by direct crediting to "The GFM", details are here ~ BNZ, Account: 02-0312-0025784-000. For overseas people the BNZ Swift Code is: BKNZNZ22. Please include your name. With new regulations from Inland Revenue Department we are unable to give receipts for Tax refunds.
(April, 2020). This PRAYER LETTER is a monthly communication sent into at least 120 nations. If you wish to be on our E-Mailing list, contact us This email address is being protected from spambots. You need JavaScript enabled to view it.           To unsubscribe send an This email address is being protected from spambots. You need JavaScript enabled to view it.      ~ Thank you.
With Love and Blessings from Rodney and Jean Francis, and "The GFM" Team.
THE BEST IS YET TO COME FOR THOSE WHO BELIEVE THE PROMISES OF GOD!
Have You Prayed For This Ministry Today?