Prayer Support Letter
  "The Gospel Faith Messenger" Ministry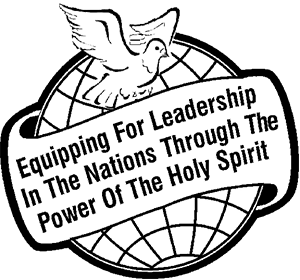 and Rodney & Jean Francis
Prayer Support Letter 

OCTOBER 2019
We are continually kept very busy with all the happenings within The GFM Ministry. Every day the mails pour in seeking all kinds of assistance. It continually amazes us at what God is doing through this Ministry. Many thousands of lives are being impacted by the Holy Spirit through all the departments of it. To God be all the glory! This Ministry is a testimony to what can happen when we are obedient to the voice of the Lord. We have to know the Lord's voice sufficiently to believe what He asks of us and then to step out in faith and obedience to do what He is asking of us. Even if He asks us to do something we have never done before, we can do it. He never asks us to do what we cannot do. We can obey whatever He says to us. God knows the end from the beginning, so when we trust Him with our obedience to what He asks of us, then we see the God factor coming through in amazing ways. God blesses obedience to His Word and voice! He promises to supply the need when we are doing what He asks us to do for Him (Philippians 4:19).
In the past 12-15 years we have been able to print and give away free more than one million books. And this has all happened when we do not know where our next dollar is coming from! God promised us that if we did what He asked of us, then He would show us what He could do for us. He certainly has proved Himself true to His promises. I have travelled the world to minister the Holy Spirit Ministry; our volunteer workers have ministered to multiplied thousands of people (through the Bible Correspondence Courses alone), meetings, book distributions, the International Prayer Team, E-Mail Ministry, and on it goes. Every month every bill is paid and we have no mortgages or debts. Praise God that we obeyed Him! We would never have experienced these things if we had not stepped out in faith in obedience to His voice.
This all shows me how important it is for Christians to know and obey the voice of the Lord. So many doubt God's voice; the result being that they do not step out in faith, and so do not experience the God happenings and provision of the Lord like He desires us to. But I have learned that the voice of God is the truest voice we can ever know. What God says can be completely trusted! Be encouraged to listen closely to what God is saying to you, and then be bold enough to step out in obedience to that which He is asking of you. Then you will experience God in a way you may never have experienced Him before. Trust Him and see!! ~ Love and Blessings, Rodney W. Francis.
PRAISE REPORTS:
For the printing of 5,000 copies of "Seeing Your Divine Potential" book and 5,000 copies of "Equipping For Leadership" book for "The Human Rights Defenders Coalition" which is a civil society organization under the banner of "National Advocacy Platform on Good Governance in Malawi". They have contributed $US4,000.00 (60%) of the printing costs. Many thanks. Enquiries to: Pastor Jones Chamangwana (The GFM Representative in Malawi) = E-Mail:

This email address is being protected from spambots. You need JavaScript enabled to view it.

For the printing of 2,000 copies of "Developing Prophetic Ministry" book for a Prophetic Conference in Kisumu, Kenya. $NZ1,500.00 has been contributed towards this printing. Many thanks. Enquiries to: Pastor Charles Mwanda (Mombasa, Kenya) = E-Mail:

This email address is being protected from spambots. You need JavaScript enabled to view it.

For the translation and printing of 1,500 copies of the "Spiritual Warfare" book into the Malayalam language (India). Enquiries to: Pastor Kizhakkevila V. Daniel (Trichur, India) = E-Mail:

This email address is being protected from spambots. You need JavaScript enabled to view it.
Report of Rongotea Meeting (Manawatu, New Zealand) "Wonderful meeting in Rongotea on 8th September, 2019. Wonderful anticipation in the audience and the Holy Spirit never disappoints. Rodney's wife Jean grew up in our district and it was like a home-coming for her. The Holy Spirit was welcomed by one of the leaders and there was a time of repentance for past mistakes and unacceptance of the Holy Spirit in earlier years. Jean's family had been at the forefront of the Holy Spirit moving in the 1950's. Rodney gave an excellent account of his walk with Jesus and taught on how to hear the voice of God and the importance of being led by the Spirit. There were two salvations and several healings, a baptism in the Holy Spirit with the evidence of speaking in tongues, and Rodney gave words of knowledge and prophetic words which were very encouraging and accurate. Several people received prayer for individual needs. And people unanimously agreed to ask Rodney back in the future. Thank you, Rodney and Jean. Greatly appreciated. God Bless!" ~ Maurice and Patricia Gloyn.
COMING EVENTS for OCTOBER 2019:
Tuesday 1st & 15th: 7:00 p.m. (First and Third Tuesday of the month): The GFM Hamilton Equipping Station meets at the Nawton Presbyterian Church, Livingstone Avenue, Hamilton, NZ. Enquiries to: Dougie & Jackie Hodges, Telephone: 07-846 0684; Cell: 021 140 8081.
Wednesday 2nd: 7:00 p.m. (First Wednesday of the month) The GFM Equipping Station is at the home of Bruce and Helen Mitchell, 16 Orchard Grove, Ashburton, NZ. Contact: Bruce & Helen Mitchell, Cell: 022 010 9753 or E-Mail: 

This email address is being protected from spambots. You need JavaScript enabled to view it.


Tuesday 8th: 10:00 a.m. The GFM Kapiti Equipping Station meets at the home of Rodney & Jean Francis, 7 Gandalf Crescent, Paraparaumu, NZ. Enquiries to: Rodney & Jean Francis, Telephone: 04-904 0727; E-Mail: 

This email address is being protected from spambots. You need JavaScript enabled to view it.


Tuesday 8th & 22nd: 7:30 p.m. (Second and Fourth Tuesday of the month): The GFM Napier Equipping Station meets at the home of Jewel & Larry Crabtree, 1/7 Gebbie Road, Taradale, Napier, NZ. Enquiries: Jewel & Larry Crabtree, Phone: 06-844 4163.
Sunday 13th: 3:00 p.m. The GFM Hawera Equipping Station is being held at the "Hawera Presbyterian Church," corner of Argyle and High Street (opposite Subway), Hawera, NZ. Enquiries to: Kathy Ogden, E-Mail: 

This email address is being protected from spambots. You need JavaScript enabled to view it.


Wednesday 23rd: 7:00 p.m. The GFM Kapiti Equipping Station meets at the home of Rodney & Jean Francis, 7 Gandalf Crescent, Paraparaumu, NZ. Enquiries to: Rodney & Jean Francis, Telephone: 04-904 0727; E-Mail: 

This email address is being protected from spambots. You need JavaScript enabled to view it.


Monday 28th: 7:00 p.m. (Fourth Monday of the month):  The GFM Rotorua Equipping Station meets at the Baptist Church, 100-104 Malfroy Road, Rotorua, NZ. Enquiries: Dougie & Jackie Hodges, Telephone: 07-846 0684; Cell: 021 140 8081; E-Mail: 

This email address is being protected from spambots. You need JavaScript enabled to view it.
PRAYER FOCUS for OCTOBER:
For the many needy people (including professing Christians) to come to the greater truth that Jesus came to set us free and to give us life, and life more abundantly. Pray that those needy people will practice forgiveness as quickly as possible.

For Christians to be more mindful that the Great Commission of taking the Gospel to the ends of the earth still applies today.

That Christians will not doubt the voice of God and be more willing to obey whatever He asks of us.

That we will be able to fulfil the many requests we are receiving for books. God is using the books to impact thousands of lives in different nations, but especially in the African countries right now.

Pray for all the voluntary workers that make The GFM Ministry what it is today. We thank God for everyone who is helping to get the Message out to the nations.

For the more than 150 "Prophetic Equipping Stations" now functioning throughout Africa. Pray the Holy Spirit will lead and guide in every one of them.
THOUGHTS: "Jesus freely gave His life for us on the Cross. He invites us to freely give our lives back to Him in return" . . . "The Cross redeems my past, the resurrection offers me future hope" . . . "Grace builds; unforgiveness destroys" . . . "To grow in grace is to grow in God" ~ David Tait (Webuye, Kenya) . . . "As a New Testament Christian, you and I are to be led by the Spirit. We are to 'hear' His voice and follow His directives and impressions. You can only get a breakthrough when you respond to what God is saying about that situation" ~ Kevin Forlong (Sunbury, Vic. Australia) . . . "Are you truly a Spirit-filled Christian? Does the term Spirit-filled describe your doctrine or your devotion?" ~ David Smithers.
ARTICLE:   "Keeping Short Accounts"   
DONATIONS: If you would like to support The GFM Ministry financially, by direct crediting to "The GFM", details are here ~ BNZ, Account: 02-0312-0025784-000. For overseas people the BNZ Swift Code is: BKNZNZ22. Please include your name. With new regulations from Inland revenue we are unable to give receipts for Tax refunds . See attatchment.
(October, 2019). This PRAYER LETTER is a monthly communication sent into at least 120 nations. If you wish to be on our E-Mailing list, contact us This email address is being protected from spambots. You need JavaScript enabled to view it.       To unsubscribe send an This email address is being protected from spambots. You need JavaScript enabled to view it.   ~ Thank you.
With Love and Blessings from Rodney and Jean Francis, and "The GFM" Team.
THE BEST IS YET TO COME FOR THOSE WHO BELIEVE THE PROMISES OF GOD!
Have You Prayed For This Ministry Today?
 "The Gospel Faith Messenger" Ministry.  PO Box 57, Paraparaumu 5254, New Zealand.  Email This email address is being protected from spambots. You need JavaScript enabled to view it.