WELCOME to the Website of The Gospel Faith Messenger Ministry.
May you be inspired, encouraged and challenged by what you read.
The GFM Ministry has been in operation for over 55 years and continues to grow in its spiritual influence in many countries of the world. Our Message is simple: JESUS CHRIST IS ALIVE TODAY to meet your every need through the power of the Holy Spirit! He is only a sincere prayer away! Reach out to Him and find in Him the real answers you need for your daily living.
The GFM Ministry is focused on releasing the Holy Spirit Ministry through the five-fold ministry gifts (Ephesians 4:11-16) and the nine Spiritual Gifts (1 Corinthians 12:1-11), Gospel literature through books, booklets, manuals, Gospel Tracts, 3 Bible Correspondence Courses (free) and Church Meetings (by invitation).
Living for, and Serving Jesus is very exciting indeed, and we invite you to seek Him while He may be found. The best is yet to come for those who will believe the promises of God!
We have some of Rodney's Books  in PDF format that can be freely downloaded (see Resources)
God Bless YOU!
~ Rodney and Jean Francis
  "The Gospel Faith Messenger" Ministry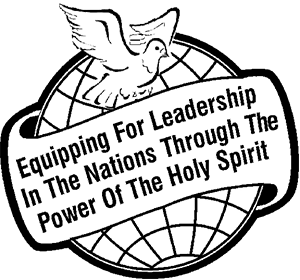 and Rodney & Jean Francis
Prayer Support Letter 

DECEMBER 2019
Wow! Where has the year gone? How time flies! It has been another busy year in this Ministry, but we have so much to thank and praise the Lord for. The GFM Team are doing a wonderful job in their various departments: Dougie and Jackie Hodges in heading up the Hamilton Bible Correspondence Courses Office, and running the Hamilton and Rotorua (New Zealand Equipping Stations); Peter Ndegwa in heading up the Kenya and Uganda Prison Ministries; Kathy Nunes-Vaz in heading up The International Prayer Team; Russell Fyfe in keeping the financial records straight; Pastor Charles Mwanda (Mombasa, Kenya) who heads up the distribution of book printings throughout East African nations; Pastor Jones Chamangwana (Balaka, Malawi) in heading up the distribution of book printings in Central African nations; for all the Prophetic Equipping Stations operating in African nations (more than 180) and in New Zealand; plus the numbers of others who are actively involved in the spreading of The GFM Ministry. Our heartfelt thanks to you all for your service to the Lord ~ all voluntary workers. Praise the Lord!
To all our readers, it is a good time to reflect on the year 2019. What has been the highlight of the year for you, especially with regards the Lord using you? Think about that. How did it happen? How conscious were you of being led by the Holy Spirit before it happened?
Likewise, What has been the worst experience for you this year? Did you cause it, or did someone else? Have you forgiven whoever caused it? What have you learned from that experience? It is good to consider what you learnt from that. What changes did it bring in your life? Remember the Scripture: "And we know that all things work together for good to those who love God, to those who are the called according to His purpose" (Romans 8:28).
HAVE A BLESSED CHRIST-CENTRED CHRISTMAS SEASON
As we celebrate another Christmas Season, may our focus remain on Jesus Christ Who came into this world to make us whole in every way. He is God's answer to mankind's needs. And He remains "the same yesterday, today and forever" (Hebrews 13:8). His promises are as true today as they ever were. Through a personal relationship with Jesus we are able to make a very positive difference in a very negative world! Let us all make sure that we are doing our part, and fulfilling the purpose for which Jesus saved us. He believes in us, and has committed Himself to being with us every step of the way as we walk through life day by day. Each one of us can prove the power and blessings of God as we are committed to obeying Him. He is no respecter of persons. He reveals Himself to all who are committed and available to Him. Do have a very Blessed Christmas with Jesus, family and friends. Love in Him, ~ Rodney W. Francis.
PRAISE REPORTS:
For the printing of 1,000 copies of "Developing Prophetic Ministry" book for distribution in three Secondary Schools in Kenya. Enquiries to: Pastor Charles Mwanda (Mombasa, Kenya) = E-Mail:

This email address is being protected from spambots. You need JavaScript enabled to view it.

For the printing of 1,000 copies of "Bible Basics" manual for distribution in the Kenya and Uganda Prisons. Enquiries to: Peter Ndegwa (The GFM Prisons Representative in Kenya and Uganda Prisons, Nairobi, Kenya) = E-Mail:

This email address is being protected from spambots. You need JavaScript enabled to view it.

For the printing of 3,000 Lessons for each of the Bible Correspondence Courses (John's Gospel – 19 Lessons; Book Of Ephesians – 7 Lessons; Divine Healing – 12 Lessons and Marking Sheets for each Course) for using in the Kenya and Uganda Prisons Ministry. Enquiries to: Peter Ndegwa (The GFM Prisons Representative) = E-Mail:

This email address is being protected from spambots. You need JavaScript enabled to view it.

For the printing of 3,000 copies of "Some God Happenings In My Life" book for distribution at an end of year students symposium in Kenya. Enquiries to: Pastor Charles Mwanda (Mombasa, Kenya) = E-Mail:

This email address is being protected from spambots. You need JavaScript enabled to view it.
COMING EVENTS for DECEMBER 2019:
Tuesday 3rd: 7:00 p.m. (Final meeting for year): The GFM Hamilton Equipping Station meets at the Nawton Presbyterian Church, Livingstone Avenue, Hamilton, NZ. Enquiries to: Dougie & Jackie Hodges, Telephone: 07-846 0684; Cell: 021 140 8081.
Tuesday 3rd & 17th: 7:30 p.m. The GFM Napier Equipping Station meets at the home of Jewel & Larry Crabtree, 1/7 Gebbie Road, Taradale, Napier, NZ. Enquiries: Jewel & Larry Crabtree, Phone: 06-844 4163.
Monday 16th: Jean's 79th birthday!
PRAYER FOCUS for DECEMBER:
For The GFM International Prayer Team (headed up by Kathy Nunes-Vaz) who do a tremendous ministry in praying for the increasing number of prayer requests coming in from around the world.

For all the workers and departments of The GFM Ministry mentioned at the beginning of this Prayer Support Letter.

For a greater releasing of funds to enable us to keep up with all the requests we are receiving for book printings, etc. It is amazing what God is doing through the books.
THOUGHTS: "God has shown me that... the more time I spend with Him, the more time He has to make changes in me" . . . "Growing pains happen in the spiritual as well as the natural" . . . "Holiness is a way of life, not a doctrine" . . . Character cannot be bought but must be developed through the trials of life" ~ David Tait (Webuye, Kenya) . . . "Nothing short of an outpouring of God's Spirit will revitalize and empower an impotent and anaemic church to display once again His glory to a lost world" ~ Del Fehsenfeld (Junior).
ARTICLE:   The Word Became Flesh
DONATIONS: If you would like to support The GFM Ministry financially, by direct crediting to "The GFM", details are here ~ BNZ, Account: 02-0312-0025784-000. For overseas people the BNZ Swift Code is: BKNZNZ22. Please include your name. With new regulations from Inland Revenue Department we are unable to give receipts for Tax refunds.
(December, 2019). This PRAYER LETTER is a monthly communication sent into at least 120 nations. If you wish to be on our E-Mailing list, contact us This email address is being protected from spambots. You need JavaScript enabled to view it.           To unsubscribe send an This email address is being protected from spambots. You need JavaScript enabled to view it.      ~ Thank you.
With Love and Blessings from Rodney and Jean Francis, and "The GFM" Team.
THE BEST IS YET TO COME FOR THOSE WHO BELIEVE THE PROMISES OF GOD!
Have You Prayed For This Ministry Today?
 "The Gospel Faith Messenger" Ministry.  PO Box 57, Paraparaumu 5254, New Zealand.  Email This email address is being protected from spambots. You need JavaScript enabled to view it.