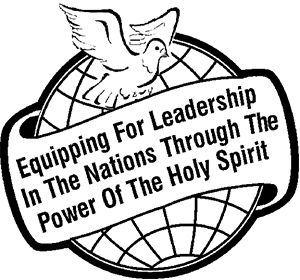 Barnabas Bulletin ~ 0250

BEING OPENED BY GOD
"Now a certain woman named Lydia heard us. She was a seller of purple from the city of Thyatira, who worshipped God. The Lord opened her heart to heed the things spoken by Paul. And when she and her household were baptized, she begged us, saying 'If you have judged me to be faithful to the Lord, come to my house and stay.' So she persuaded us" (read Acts 16:13-40).
The Lord opened Lydia's heart by the unseen work of the Holy Spirit. An open heart brings an open mind. Lydia responded to what the Apostle Paul was teaching. This was the first example of a whole household coming to Christ. Her whole household were then baptized in water. It came about because she received more revelation of the truth of the Word of God. That in turn caused her to surrender her all instantly to God, and her heart became very generous in offering accommodation to Paul and Silas. They accepted.
Here we have a wonderful example of what can happen when the Lord opens our heart to hear the word of God. We need an open heart for Jesus, so we know when He is speaking to us, and we can then be obedient to doing His will. An open heart causes us to be more generous to God and His purposes.
"For it is the God who commanded light to shine out of darkness, who has shone in our hearts to give the light of the knowledge of the glory of God in the face of Jesus Christ. But we have this treasure ("wealth") in earthen vessels, that the excellence ("super-eminence") of the power may be of God and not of us" (2 Corinthians 4:6-7).
In Luke 24:44-45 (NKJV) we read: "Then He (Jesus) said to them (His disciples), 'These are the words which I spoke to you while I was still with you, that all things must be fulfilled which were written in the Law of Moses and the Prophets and the Psalms concerning Me'. And He opened their understanding, that they might comprehend ("understand") the Scriptures".
Jesus opened their understanding. That would have opened their hearts to know and understand more of the truth, will and purposes of God. This is confirmed by the following Scriptures: "That the God of our Lord Jesus Christ, the father of glory, may give to you the spirit of wisdom ("the right application of knowledge") and revelation ("unveiling, uncovering; of facts and truths") in the knowledge of Him, the eyes of your understanding ("hearts") being enlightened ("to give light to, to shine upon"); that you may know what is the hope of His calling, what are the riches of the glory of His inheritance in the saints, and what is the exceeding greatness of His power toward us who believe, according to the working of His mighty power which He worked in Christ when He raised Him from the dead and seated Him at His right hand in the heavenly places, far above all principality ("rule") and power ("authority") and might ("power") and dominion ("lordship"), and every name that is named, not only in this age but also in that which is to come. And He put all things under His feet, and gave Him to be head over all things to the church, which is His body, the fullness of Him who fills all in all" (Ephesians 1:17-23).
Please take some time to meditate on what these verses are telling us. We need our understanding opened to be able to comprehend what is being said here.
"Open my eyes, that I may see wondrous ("extra ordinary, wonderful, marvellous") things from Your law ("direction, teaching")" (Psalm 119:18). We need our spiritual eyes opened to be able to comprehend and understand the truth of the Scriptures. God reveals them to us by His Holy Spirit of Truth. Jesus declared: "If you love Me, keep ("obey") My commandments. And I will pray the Father, and He will give you another Helper ("Comforter"), that He may abide with you forever – the Spirit of truth, whom the world cannot receive, because it neither sees Him nor knows Him; but you know Him, for He dwells with you and will be in you . . . He will teach you all things, and bring to your remembrance all things that I said to you" (John 14:15-17, 26). He spoke these words before the Day of Pentecost and so told them that the Holy Spirit of Truth would be IN them. Hallelujah! That is why it is so important that we are filled with the Holy Spirit and know the experience and joy of speaking in other tongues. Why do we need to be filled with the Holy Spirit? Because "the god of this world (Satan) has blinded (our minds), who do not believe, lest the light of the gospel of the glory of Christ, who is the image of God, should shine on them" (2 Corinthians 4:4). The Holy Spirit is sent by God to open us up to the truth of the New Covenant revelation of Jesus Christ. When we are opened up by the Holy Spirit we see things in a very different light. We see how much the devil has blinded the eyes and minds of people from hearing and seeing the truth of the Gospel.
Consider these verses: "But as it is written: 'Eye has not seen, nor ear heard, nor have entered into the heart of man the things which God has prepared for those who love Him.' But God has revealed ("made manifest") them to us through His Spirit. For the Spirit searches all things, yes, the deep things of God . . . Even so no one knows the things of God except the Spirit of God. Now we have received, not the spirit of the world, but the Spirit who is from God, that we might know the things that have been freely given to us by God" (see 1 Corinthians Chapter 2). It is the Holy Spirit's task to bring the revelation of God to our hearts and lives so we can know and understand those things that are freely given to us by God.
We need our hearts, understanding and eyes opened more so that we can become more like Jesus, listening more attentively to what He says, and being fully committed to living a life that pleases Him. It is such a privilege to know and serve Jesus ~ and even a greater privilege when "the eyes of our understanding" are opened to behold more of the truth of what Jesus has called us to do for Him. God desires to remove all veils from us so that we reflect His image and glory more and more through us: "But even to this day, when Moses is read, a veil ("covering") lies on their heart. Nevertheless when one turns to the Lord, the veil is taken away. Now the Lord is the Spirit; and where the Spirit of the Lord is, there is liberty ("freedom"). But we all, with unveiled face, beholding as in a mirror the glory of the Lord, are being transformed ("changed") into the same image ("the pattern, the original, likeness, resemblance") from glory to glory, just as by the Spirit of the Lord" (2 Corinthians 3:15-18). How amazing that God wants to shine His reflection in and through us. Hallelujah! That makes you (and I) very special persons! God bless you all. ~ Rodney W. Francis.
May the words of this beautiful song also be our prayer:
"Open our eyes, Lord, We want to see Jesus,
To reach out and touch Him,
And say that we love Him.
Open our ears, Lord, and help us to listen.
Open our eyes, Lord, We want to see Jesus" – Robert Marcus Cull (1976).
Bible Readings: Acts 26:18 Romans 12:1-2 1 Peter 2:9
Prayer: "Dear God, I come to You in the Wonderful and Worthy Name of Jesus Christ My Saviour and Lord. I ask You to open my heart, understanding and eyes more and more to know the truth of Your Word and what it means to be a true follower of Jesus Christ. Please remove any mind-sets that are robbing me of knowing You more fully, and please help me to fulfil Your purpose in my life. I pray also for unsaved family and friends, that God would open their hearts to come to know Jesus. Thank You, dear Lord, for hearing my prayer. In Jesus' Name I pray this, Amen."
"The Gospel Faith Messenger" Ministry. , New Zealand. Email This email address is being protected from spambots. You need JavaScript enabled to view it.