Prayer Support Letter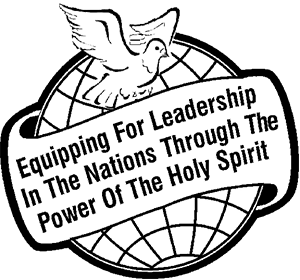 "The Gospel Faith Messenger" Ministry
and Rodney & Jean Francis
Prayer Support Letter 
July  2017
It was very encouraging to receive so many positive responses to the recent E-Mail we sent out containing testimonies of the impact of the books printed through this ministry. People love genuine testimonies. Every Christian has a personal testimony of what Jesus has done for them and how He has changed our lives.
Our testimony is a powerful tool to help others to know the truth and reality of God.
Each of us should have our testimony written out in such a way that it can be easily given out to others. Word of mouth is powerful, but it is extra powerful when we have it available in E-Mail form or in print. Once it is captured it is able to be sent out again and again, and will be used to bless and challenge others to the life-changing power of Jesus Christ. The Bible tells us we overcome the enemy "by the blood of the Lamb and by the word of their testimony, and they did not love their lives to the death" (see Revelation 12:7-12


). The word of our testimony is a conquering tool to overcome the devil. It shows him that the power of God transforms lives in such a way that we can live in victory over every demon and obstacle that comes against us. Have you taken time to consider what Jesus Christ has accomplished for you, and in you?Then, why not take the time to write it down, capture it into an E-Mail or in print and have it available to use as a witness to the saving reality of Jesus Christ today. Our experience has shown us that there are multitudes of people seeking for answers to life. The answers they need cannot be provided to them by the world and its systems. They do not understand the spiritual make-up of humanity and therefore have only natural or occultic 'remedies' to give them. But Jesus Christ and His love and power are far greater than anything the world or the devil can come up with. He (the devil) is a defeated foe! And we overcome him by the word of our testimony! Hallelujah! It is now "Christ in YOU, the hope of glory" (Colossians 1:27


).
The power of having things written is demonstrated to us regularly as we receive mails from around the world telling us they went through the Bible Correspondence Courses, read a book or article, etc., many years ago and want to renew contact with us. We receive feedback from articles written over 20 years after we have sent them out. Only eternity will reveal the full impact of what your prayers and support have accomplished. We appreciate that very much. The GFM Ministry is a testimony to the Faithfulness of God, and the truth of what God says. He promised us that if we did what He asked of us, then He would show us what He could do. We are continually amazed at how it keeps growing and the Lord keeps providing in increasing ways. God has indeed caused it to "break forth on the right hand and on the left" (Isaiah 54


). All Glory to Him! Be encouraged to listen to God, do what He says and you will have good success. We cannot lose for winning when Jesus Christ is Lord of our life. Hallelujah! Love in Him ~ Rodney W. Francis.
PRAISE REPORTS:
PRAYER FOCUS FOR JULY:
For God's wisdom, discernment and provision for us in The GFM Ministry as we endeavour to keep up with the increasing requests for books, advice, help, etc., that continually come in.

Pray for all the wonderful financial supporters who help to make this Ministry what it is today. Without them we could not reach the many thousands of people that we do.

For The GFM Bible Correspondence Courses Team, headed up by Dougie and Jackie Hodges and Team, who are processing several thousand students from around the world (all with personal letters each time they send their Lessons in for marking). They do a wonderful ministry in processing the Lessons in the three Bible Courses (John's Gospel – 19 Lessons, The Book of Ephesians – 7 Lessons and Divine Healing – 12 Lessons).

Pray for the ministry and protection of The GFM Website – over 250,000 visitors for the year to date. Many are searching for answers to life.

Pray for our son, Mark, Tania and Family for direction and fulfilment with regards to their Christian Connection Ministry, Website: www.christianconnection.co and for Tania's health.
COMING EVENTS FOR JULY:
 Tuesday 4th & 18th: The GFM Hamilton Equipping Station meets (first and third Tuesday of month) at the Nawton Presbyterian Church, Livingstone Avenue, Hamilton, NZ. Enquiries to: Dougie & Jackie Hodges, Telephone: 07-846 0684; Cell: 021 140 8081.
Tuesday 4th, 11th, 18th & 25th: 7:30 p.m. The GFM Napier Equipping Station meets weekly at the home of Jewel & Larry Crabtree, 1/7 Gebbie Road, Taradale, Napier, NZ. Enquiries: Jewel & Larry Crabtree, Phone: 06-844 4163.
Wednesday 5th July: 7:00 p.m.The GFM Masterton Equipping Station meets (first Wednesday of each month) at the Masterton Baptist Church Hall, corner of Renall & Chapel Streets, Masterton, NZ. Enquiries to: Colin Goulton, E-Mail: 


 This email address is being protected from spambots. You need JavaScript enabled to view it.
 

 or Valerie Dodge, E-Mail: 
 This email address is being protected from spambots. You need JavaScript enabled to view it.
 
Wednesday 5th: 7:00 p.m.The GFM Ashburton Equipping Station meets (first Wednesday of each month) at the home of Bruce and Helen Mitchell, 16 Orchard Grove, Braebrook, Ashburton, NZ. Enquiries to: Bruce & Helen Mitchell, Phone: 03- 745 4104.
Monday 10th: 7:30 p.m. The GFM Cromwell Equipping Station meets (second Monday of each month) at the home of Jan Robb, 9 Willow Close, Cromwell, NZ. Please note change of address from Alexandra to Cromwell. All Welcome. Enquiries to: Jan Robb, Telephone: 03-445 4035; Cell: 027 448 5056, or Barbara Carston, Telephone: 03-445 3415.
Wednesday 12th & 26th: 7:00 p.m. The GFM Kapiti Coast Equipping Station meets (second and fourth Wednesday of month) at the home of Rodney & Jean Francis, 7 Gandalf Crescent, Paraparaumu, NZ. Enquiries to: Rodney and Jean Francis, Telephone: 04-904 0727; E-Mail: 
 This email address is being protected from spambots. You need JavaScript enabled to view it.
 . 
Wednesday 26th: 7:00 p.m. The GFM Amberley Equipping Station meets (4th Wednesday of each month) at the home of Ross & Jenny Barkley, 15 Hilton Drive, Amberley, NZ. Enquiries to: Ross and Jenny Barkley, Telephone: 03-314 7611; E-Mail: 
 This email address is being protected from spambots. You need JavaScript enabled to view it.
 
Monday 24th: 7:00 p.m. The GFM Rotorua Equipping Station meets (fourth Monday of each month) at the "Baptist Church," 100-104 Malfroy Road, Rotorua, NZ. Enquiries: Doug. & Jackie Hodges, Phone: 07-846 0684; Cell: 021 140 8081.
THOUGHTS: "The Holy Spirit resides in the believer but shines through the disciple" ~ David Tait (Webuye, Kenya) . . . "Trying to do the Lord´s work in your own strength is the most confusing, exhausting, and tedious of all work. But when you are filled with the Holy Spirit, then the ministry of Jesus just flows out of you."  ~ Corrie Ten Boom . . . "A revelation is a new thing, thought or understanding of the things of God we did not know before. It comes through the Holy Spirit speaking to us" ~ Rodney W. Francis.
ARTICLE:      What An Inheritance!
DONATIONS: If you would like to support The GFM Ministry financially, by direct crediting to "GFM", details are here ~ BNZ, Account: 02-0312-0025784-00. For overseas people the BNZ Swift Code is: BKNZNZ22. Please include your name. (Tax-deductible receipts can be issued for New Zealanders if we have your name and address).
E-Mails and addresses shown in these pages are for the purpose of enquiring about the scheduled meetings only. As a mark of Christian integrity, unless enquiring about specific advertised meetings, please refrain from sending unsolicited letters and E-Mails to the persons named. If you no longer wish to receive our mails, please send an E-Mail with "Unsubscribe" in subject line. Thank you.
 With Love and Blessings from Rodney and Jean Francis, and "The GFM" Team.
 THE BEST IS YET TO COME FOR THOSE WHO BELIEVE THE PROMISES OF GOD!                            
Have You Prayed For This Ministry Today?