Prayer Support Letter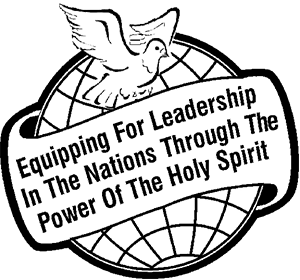 "The Gospel Faith Messenger" Ministry
and Rodney & Jean Francis
Prayer Support Letter 
August 2017
When we stop and consider what is happening through The GFM Ministry we can only give praise and thanks to God for His enabling. None of us realized that from very small beginnings back in April 1964, that this Ministry would grow and grow to impact multiplied thousands, even millions (last year alone over half a million visitors looked at our Website). I cannot help but be reminded of the word the Lord spoke to me when He asked Jean and I to step out and live full-time by faith back at the end of 1999. He said to me: "I want you to resign all your church positions and live full-time by faith with The GFM Ministry. Trust Me with your life and future and I will show you what I can do for you". It was a very challenging time, but we obeyed God and stepped out into full-time living by faith on 1st January 2000, not asking people to support us. At that time The GFM was going into 55 nations; today we are in at least 230 nations. And the Ministry keeps growing daily. We have been amazed at the way the Lord has kept His promise to us and has provided for us all along the way. There are no debts or mortgages, and every month every bill is paid! We have seen the faithfulness of God and His provision to us. Faith works!
It amazes us at the many testimonies and reports we are receiving of the impact of my books that are being printed and distributed in numbers of nations. They tell of transformed lives, of sovereign infillings of the Holy Spirit, speaking in other tongues and prophesying for the first time in peoples' lives. Even children are prophesying in meetings, which amazes church leaders as to their accuracy. They have not witnessed anything like that before. All Praise to Jesus!
When we will yield ourselves totally to Jesus, listen to His voice and obey what He tells us, then we will see supernatural happenings of God like never before. It is time for us to "let God be GOD" in our midst so our faith will be strong and enable us to do greater exploits as never before: "The people who know their God shall be strong, and carry out great exploits ("a bold or daring feat; to make use of - a resource, etc.; derive benefit from; utilize or take advantage" – Oxford Dictionary)" (Daniel 11:32


, NKJV).
God will use whoever is available and useable!

Every Christian needs to experience something of the supernatural of God working in and through our lives.

He is a God of signs, wonders and miracles (see Hebrews 2:1-13 ).
May we all desire more of the miraculous power of God to be clearly demonstrated in these days. God bless you. ~ Rodney W. Francis.
PRAISE REPORTS:
For the printing of 10,000 copies of Rodney's book "Developing Prophetic Ministry" in Mombasa, Kenya, for distribution in Sudan (the gathering was a great success and all books distributed). Enquiries to: Pastor Charles Mwanda (Mombasa), E-Mail: This email address is being protected from spambots. You need JavaScript enabled to view it.

For the printing of 10,000 copies of Rodney's manual "Kingdom Living" (a verse by verse study of Matthew Chapters 5, 6 & 7) in Malawi. Special thanks to "World Vision" for their support in paying half the cost of printing. Enquiries to: Pastor Jones Chamangwana (Balaka, Malawi) = E-Mail: This email address is being protected from spambots. You need JavaScript enabled to view it.

For the printing of 2,000 copies (at no cost to The GFM) of Rodney's article "The Disciple Ananias" for distribution at the Annual Holy Spirit Workshop Conference (14th-18th August) in Ifon, Ondo State, Nigeria. Enquiries to: Bishop Amos Oriakhi (Effurun, DS, Nigeria) = E-Mail: This email address is being protected from spambots. You need JavaScript enabled to view it.

For the wonderful impact this Ministry is having on thousands of lives in Africa and other nations.
PRAYER FOCUS FOR AUGUST:
For God's wisdom, discernment and provision for us in The GFM Ministry as we endeavour to keep up with the increasing requests for books, advice, help, etc., that continually come in.

Pray for all the wonderful financial supporters who help to make this Ministry what it is today. Without them we could not reach the many thousands of people that we do.

For The GFM Bible Correspondence Courses Team, headed up by Dougie and Jackie Hodges and Team, who are processing several thousand students from around the world (all with personal letters each time they send their Lessons in for marking). They do a wonderful ministry in processing the Lessons in the three Bible Courses (John's Gospel – 19 Lessons, The Book of Ephesians – 7 Lessons and Divine Healing – 12 Lessons).

Pray for the ministry and protection of The GFM Website – over 280,000 visitors for the year to date. Many are searching for answers to life.

Pray for Dougie and Jackie Hodges of The GFM Hamilton Office who are currently ministering in the Fiji Islands.
COMING EVENTSFOR AUGUST:
Tuesday 1st, 8th, 15th & 22nd & 29th: 7:30 p.m. The GFM Napier Equipping Station meets weekly at the home of Jewel & Larry Crabtree, 1/7 Gebbie Road, Taradale, Napier, NZ. Enquiries: Jewel & Larry Crabtree, Phone: 06-844 4163.
Wednesday 2nd: 7:00 p.m.The GFM Masterton Equipping Station meets (first Wednesday of each month) at the Masterton Baptist Church Hall, corner of Renall & Chapel Streets, Masterton, NZ. Enquiries to: Colin Goulton, E-Mail: 


 This email address is being protected from spambots. You need JavaScript enabled to view it.
 

 or Valerie Dodge, E-Mail: 
 This email address is being protected from spambots. You need JavaScript enabled to view it.
 
Wednesday 2nd: 7:00 p.m.The GFM Ashburton Equipping Station meets (first Wednesday of each month) at the home of Bruce and Helen Mitchell, 16 Orchard Grove, Braebrook, Ashburton, NZ. Enquiries to: Bruce & Helen Mitchell, Phone: 03- 745 4104.
Monday 14th: 7:30 p.m. The GFM Cromwell Equipping Station meets (second Monday of each month) at the home of Jan Robb, 9 Willow Close, Cromwell, NZ. All Welcome. Enquiries to: Jan Robb, Telephone: 03-445 4035; Cell: 027 448 5056, or Barbara Carston, Telephone: 03-445 3415.
Wednesday 9th & 23rd: 7:00 p.m. The GFM Kapiti Coast Equipping Station meets (second and fourth Wednesday of month) at the home of Rodney & Jean Francis, 7 Gandalf Crescent, Paraparaumu, NZ. Enquiries to: Rodney and Jean Francis, Telephone: 04-904 0727; E-Mail: 
 This email address is being protected from spambots. You need JavaScript enabled to view it.
 . 
Wednesday 23rd: 7:00 p.m. The GFM Amberley Equipping Station meets (4th Wednesday of each month) at the home of Ross & Jenny Barkley, 15 Hilton Drive, Amberley, NZ. Enquiries to: Ross and Jenny Barkley, Telephone: 03-314 7611; E-Mail: 
 This email address is being protected from spambots. You need JavaScript enabled to view it.
 
Tuesday 15th: 7:00 p.m. (Please note no meeting on 1st owing to Dougie and Jackie Hodges ministering in Fiji Islands). The GFM Hamilton Equipping Station meets (third Tuesday of month) at the Nawton Presbyterian Church, Livingstone Avenue, Hamilton, NZ. Enquiries to: Dougie & Jackie Hodges, Telephone: 07-846 0684; Cell: 021 140 8081.
Monday 28th: 7:00 p.m. The GFM Rotorua Equipping Station meets (fourth Monday of each month) at the "Baptist Church," 100-104 Malfroy Road, Rotorua, NZ. Enquiries: Dougie & Jackie Hodges, Phone: 07-846 0684; Cell: 021 140 8081.
THOUGHTS: "Our words are a reflection of what is in our heart . . . Our words create the atmosphere around our lives . . . Our words create the environment in which we live  . . . God created the earth but we create our world"! ~ Kevin Forlong (Sunbury, Victoria, Australia) . . . "People find it much easier to find solutions to the problems of others than to face up to their own" ~ David Tait (Webuye, Kenya).
ARTICLE:        Faith Is An Action
DONATIONS: If you would like to support The GFM Ministry financially, by direct crediting to "GFM", details are here ~ BNZ, Account: 02-0312-0025784-00. For overseas people the BNZ Swift Code is: BKNZNZ22. Please include your name. (Tax-deductible receipts can be issued for New Zealanders if we have your name and address).
E-Mails and addresses shown in these pages are for the purpose of enquiring about the scheduled meetings only. As a mark of Christian integrity, unless enquiring about specific advertised meetings, please refrain from sending unsolicited letters and E-Mails to the persons named. If you no longer wish to receive our mails, please send an E-Mail with "Unsubscribe" in subject line. Thank you.
 With Love and Blessings from Rodney and Jean Francis, and "The GFM" Team.
 THE BEST IS YET TO COME FOR THOSE WHO BELIEVE THE PROMISES OF GOD!                            
Have You Prayed For This Ministry Today?