Prayer Support Letter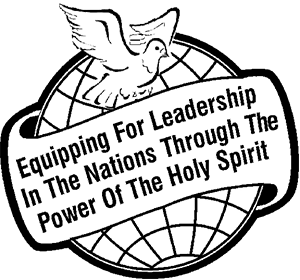 "The Gospel Faith Messenger" Ministry
and Rodney & Jean Francis
Prayer Support Letter 
June  2017
We have so much to thank the Lord for as we consider what is happening in East and Central Africa right now. May the reports inspire and challenge you to be "all out" for Jesus. In spite of the dangers, Christians are trusting God with their lives as they hold secret meetings and distribute books produced by this Ministry. May God give us more totally-committed Christians who are prepared to "love not their lives to the death" (Revelation 12:11


; Acts 15:26


). It is that kind of commitment to Jesus that gets the Gospel Message to places where it has not gone before. Jesus will not come again until the Gospel has been preached in all nations (Matthew 24:14


). Let us all be more committed to the will of God in these needy times. What is your part in the spreading of the Gospel? God bless you ~ Rodney W. Francis.
REPORTS:
MOZAMBIQUE: Thank you so much for praying for our recent trip to Mozambique! Jesus used your prayers mightily to impact many lives for the Kingdom. We have seen God doing amazing things in the lives of the people and I am confident in the days to come that this great nation of Mozambique will experience a great Spiritual Awakening ~ it is indeed so ripe for harvest! Every day and night the churches were packed with hungry believers eager for a touch from Jesus Christ ~ the one true God! I am already planning to go back to a different city there for the School Of The Holy Spirit, Bible Correspondences and prophetic Ministry.
Reaching the world with the Gospel is not an impossibility. If it were, Jesus would never have given us the Great Commission. But it requires commitment to the task. I have witnessed the power of the printed page changing the world. The potential of good Christian literature is limitless! We have distributed the 10,000 "School Of The Holy Spirit" Manuals to over 100 church leaders in places where we might never personally be able to go and preach, and we believe wherever men, women and children will open their hearts to receive the written message, the Holy Spirit is right there to meet with them, and to reveal JESUS. ~ Pastor Jones Chamangwana (GFM Representative in Malawi).
SOMALI: The Somali Mission was so successful in spite of high tension due to the kind of threats to any Christian in that country. Everything went well and ended on a high Holy Ghost powered prayer in which over 200 spoke in tongues and prophesied; something that had never happened before. This happened after allowing group book reading of "Developing Prophetic Ministry" for three hours before a one hour meeting in the morning. Through the books and small groups study the power of the Holy Spirit swept through like a burning bush. It started with one old man and went from one to another and swept through. Over 540 leaders attended and all promised not to reveal the secret of our meetings. They came from 14 districts. The meeting was done one hour in the morning before 9:00 a.m.; this was for security reasons. This was the first ever Christian meeting in that country. 10,000 books were given out, each getting according to the area he represents. The meeting ended without deaths; this was a miracle, because almost any meeting of such number ends with some deaths. God loves His people and through your books His message is reaching where it would have been impossible to reach. Public meetings, church services or distribution of Bibles are never allowed here. The books were printed appearing like the Quran of Islam. It has been a long journey, but God is good. The books were distributed to men and women by Christians, all dressed in Islamic attires; this helped a lot to confuse the militants ~ it was like people going for humanitarian aid in a UN Camp. Your books are the only preacher of the true Gospel in Somali. Blessings ~ Pastor Charles Mwanda (Mombasa, Kenya ~ our GFM book distributor representative for East Africa).
RAISE REPORTS:
PRAYER FOCUS FOR JUNE:
For God's wisdom, discernment and provision for us in The GFM Ministry as we endeavour to keep up with the increasing requests for books, advice, help, etc., that continually come in.

For The GFM International Prayer Team who do a marvellous ministry in praying for all the prayer requests that come in from around the world.

Pray for Kathy Nunes-Vaz (Inglewood, NZ) who heads up The GFM Prayer Team and has been a very faithful worker for many years.
COMING EVENTSFOR JUNE:
No ES Meeting in Masterton this month. 

Next meeting: 

Wednesday 5th

 July: 

7:00 p.m.

The GFM Masterton Equipping Station meets (first Wednesday of each month) at the Masterton Baptist Church Hall, corner of Renall & Chapel Streets, Masterton, NZ. Speakers: Enquiries to: Colin Goulton, E-Mail: 


 This email address is being protected from spambots. You need JavaScript enabled to view it.
 

 or Valerie Dodge, E-Mail: 
 This email address is being protected from spambots. You need JavaScript enabled to view it.
 
Tuesday 6th & 20th: The GFM Hamilton Equipping Station meets (first and third Tuesday of month) at the Nawton Presbyterian Church, Livingstone Avenue, Hamilton, NZ. Enquiries to: Dougie & Jackie Hodges, Telephone: 07 829 8732; Cell: 021 140 8081.
Tuesday 6th, 13th, 20th & 27th: 7:30 p.m. The GFM Napier Equipping Station meets weekly at the home of Jewel & Larry Crabtree, 1/7 Gebbie Road, Taradale, Napier, NZ. Enquiries: Jewel & Larry Crabtree, Phone: 06-844 4163.
Wednesday 7th: 

7:00 p.m.

The GFM Ashburton Equipping Station

 meets (first Wednesday of each month) at the home of Bruce and Helen Mitchell, 16 Orchard Grove, Braebrook, Ashburton, NZ. Enquiries to: Bruce & Helen Mitchell, Phone: 03- 745 4104.
Monday 12th: 

7:30 p.m. The GFM Cromwell Equipping Station

 meets (second Monday of each month) at the home of Jan Robb, 9 Willow Close, Cromwell, NZ. 

Please note change of address from Alexandra to Cromwell.

 All Welcome. Enquiries to: Jan Robb, Telephone: 03-445 4035; Cell: 027 448 5056, or Barbara Carston, Telephone: 03-445 3415.
Wednesday 14th & 28th: 7:00 p.m. The GFM Kapiti Coast Equipping Station meets (second and fourth Wednesday of month) at the home of Rodney & Jean Francis, 7 Gandalf Crescent, Paraparaumu, NZ. Enquiries to: Rodney and Jean Francis, Telephone: 04-904 0727; E-Mail: 
 This email address is being protected from spambots. You need JavaScript enabled to view it.
 . 
Wednesday 28th: 

7:00 p.m. The GFM Amberley Equipping Station meets (4th

 Wednesday of each month) at the home of Ross & Jenny Barkley, 15 Hilton Drive, Amberley, NZ. Enquiries to: Ross and Jenny Barkley, Telephone: 03-314 7611; E-Mail: 
 This email address is being protected from spambots. You need JavaScript enabled to view it.
 
Monday 26th: 7:00 p.m. The GFM Rotorua Equipping Station meets (fourth Monday of each month) at the "Baptist Church," 100-104 Malfroy Road, Rotorua, NZ. Enquiries: Doug. & Jackie Hodges, Phone: 07-846 0684; Cell: 021 140 8081.
THOUGHTS: "Discipleship is: being 100% committed to the Lord's cause" . . . "Discipleship is: putting wrongs right . . . graciously" . . . "Godly character can only be developed through a submissive heart" ~ David Tait (Napier, NZ).
ARTICLE:      Lessons From Judas Iscariot
DONATIONS: If you would like to support The GFM Ministry financially, by direct crediting to "GFM", details are here ~ BNZ, Account: 02-0312-0025784-00. For overseas people the BNZ Swift Code is: BKNZNZ22. Please include your name. (Tax-deductible receipts can be issued for New Zealanders if we have your name and address).
E-Mails and addresses shown in these pages are for the purpose of enquiring about the scheduled meetings only. As a mark of Christian integrity, unless enquiring about specific advertised meetings, please refrain from sending unsolicited letters and E-Mails to the persons named. If you no longer wish to receive our mails, please send an E-Mail with "Unsubscribe" in subject line. Thank you.
 With Love and Blessings from Rodney and Jean Francis, and "The GFM" Team.
 THE BEST IS YET TO COME FOR THOSE WHO BELIEVE THE PROMISES OF GOD!                            
Have You Prayed For This Ministry Today?