Prayer Support Letter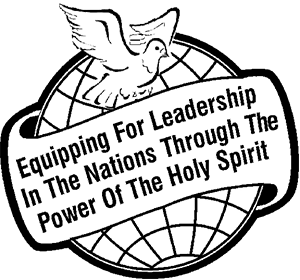 "The Gospel Faith Messenger" Ministry
and Rodney & Jean Francis
Prayer Support Letter 
November 2017
Greetings in the Mighty Name of Jesus! We are living in tremendous yet challenging times. On the one hand the anti-Christian spirit is trying to eliminate the Christian message from the hearts and minds of people ~ yet on the other there has never been such a day of opportunity to get the Message out to the peoples. It is such that we are unable to keep up with all the requests we are receiving so that people can experience the reality of the Holy Spirit in their lives. The world's ways will never satisfy a heart that is yearning for truth and reality. It takes Holy Spirit-filled believers in Jesus Christ to fulfil that need. Every Christian is called to be a living witness of Jesus Christ. Jesus says: "Do you not say, 'There are still four months and then comes the harvest'? Behold, I say to you, lift up your eyes and look at the fields, for they are already white for harvest!" (John 4:35


). We must not put off until tomorrow what Jesus has told us is now ready for harvest ~ today! It is time to reap! Are you doing your part to help gather in the harvest? Let's do it together ~ Rodney W. Francis.
PRAISE REPORTS:
For the printing of 2,000 copies of Rodney's "Bible Basics" manual (in English) in Nairobi, Kenya, for distribution in Kenya Prisons. Enquiries to: Peter Ndegwah, E-Mail: This email address is being protected from spambots. You need JavaScript enabled to view it.

For the printing of 10,000 copies of Rodney's "School Of The Holy Spirit" manual printed in Mombasa, Kenya, for distribution in Sudan. They are having a great impact there. Special thanks to Jeff Mathare and Alimukhudar Printing Press Company (Kilifi, Kenya) for contributing three quarters of the costs of printing these. Enquiries to: Pastor Charles Mwanda, E-Mail: This email address is being protected from spambots. You need JavaScript enabled to view it.

For the printing of 5,000 copies of Rodney's "Counselling And Deliverance" book and 5,000 copies of Rodney's "Bible Basics" manual in Malawi for distribution in Mozambique. Enquiries to: Pastor Jones Chamangwana, E-Mail: This email address is being protected from spambots. You need JavaScript enabled to view it.
MINISTRY REPORT:
Johnsonville, NZ: I had the privilege of travelling with Rodney to "Western Suburbs Christian Fellowship" on Sunday morning, 8 October, where Rodney was guest speaker. Rodney shared his testimony from conversion followed by some poignant anecdotes of his faith journey from his early calling through to full-time ministry. He humbly shared about the hard lessons on the way and ways that God has worked supernaturally to accomplish his ultimate purpose - establishing and growing The Gospel Faith Messenger, all the while moulding and preparing Rodney through his experiences for the next step. Rodney's message focused on our need to hear, recognise and respond to the specific voice of God for our life so that we become spiritually fruitful and effective. He qualified this by giving examples of how God has grown The Gospel Faith Messenger ministry from humble beginnings when Rodney and Jean began with 27 subscribers whilst still waiting for their full-time calling (Rodney worked in the Post Office as a postman at that time). 
Having heard Rodney speak many times in recent years and being privileged to have travelled on a team with Rodney to Kenya and see fruit first-hand, I was impacted again to recognise that the Holy Spirit surely does lead Rodney in what testimonies to include.  Prior to the service I spent time comparing experiences with a brother who had recently returned from an impacting and fruitful short-term mission trip to the somewhat ordinary and uneventful reality of everyday life in New Zealand.  I am sure the Holy Spirit led Rodney to share about his early extended short-term ministry in Fiji.  It was on returning from this time that Rodney expected to be led into full time ministry but was instead employed for some years in the Post Office.  I hope my brother was as encouraged as I was to consider that Rodney has had to be faithful in the small things before God opened bigger opportunities.  As Rodney regularly emphasizes, we must have faith to believe that what God has said He will do, He will do, and we must respond with obedience.  I am sure the other testimonies Rodney shared would have ministered to others at their point of need as the Holy Spirit moved and ministered through him. Rodney finished by giving several people prophetic words and words of knowledge.  After the service people confirmed that the words were accurate for those who received.  Rodney was well received and there were expressions that they would like him to visit again. ~ Todd Rolston (Waikanae, NZ).
PRAYER FOCUS FOR NOVEMBER:
"Dear Brethren, It has been quite a blessing for my going to Sudan and back safely with big testimony of what God is doing through the written word. It is really disheartening that at this generation many people have not been reached by the Gospel and some places they have never seen a Bible. We should all thank God for Rodney and Jean and what God is doing through them. More important I request each of you to pray for Rwanda and Burundi as their Conferences are coming close. Burundi this month, while Rwanda in early December. These are countries which have never received any copy and no distributions have been done there. They have been praying and asking for a long time. Please join us in prayers that God may open financial doors"
~ Charles Mwanda (Mombasa, Kenya ~ a GFM distributor).

For God's wisdom, discernment and provision for us in The GFM Ministry as we endeavour to keep up with the increasing requests for books, advice, help, etc., that continually come in.

Please Pray for Jean Francis as she has the first of two knee replacement operations on November 14th at Southern Cross Hospital (Wellington, NZ). Pray she will have a quick recovery and be able to walk freely again.

Pray that Christians would get a greater burden to get the Gospel Message out to the nations. "The harvest is plentiful, but the labourers are few" (Matthew 9:35-38 ).
COMING EVENTS FOR NOVEMBER: 
Wednesday 1st: 7:00 p.m. The GFM Masterton Equipping Station meets (first Wednesday of month) at the Masterton Baptist Church Hall, corner of Renall & Chapel Streets, Masterton, NZ. Enquiries to: Colin Goulton, E-Mail: 


 This email address is being protected from spambots. You need JavaScript enabled to view it.
 

 or Valerie Dodge, E-Mail: 
 This email address is being protected from spambots. You need JavaScript enabled to view it.
 
Wednesday 1st: 7:00 p.m. The GFM Ashburton Equipping Station (first Wednesday of each month) at the home of Bruce and Helen Mitchell, 16 Orchard Grove, Braebrook, Ashburton, NZ. Enquiries to: Bruce & Helen Mitchell, Phone: 03- 745 4104.
Tuesday 7th & 21st: The GFM Hamilton Equipping Station meets (first and third Tuesday of month) at the Nawton Presbyterian Church, Livingstone Avenue, Hamilton, NZ. Enquiries to: Dougie & Jackie Hodges, Telephone: 07-846 0684; Cell: 021 140 8081.
Tuesday 7th, 14th, 21st & 28th: 7:30 p.m. The GFM Napier Equipping Station meets weekly at the home of Jewel & Larry Crabtree, 1/7 Gebbie Road, Taradale, Napier, NZ. Enquiries: Jewel & Larry Crabtree, Phone: 06-844 4163.
Monday 9th: 7:30 p.m. The GFM Cromwell Equipping Station meets (second Monday of each month) at the home of Jan Robb, 9 Willow Close, Cromwell, NZ. All Welcome. Enquiries to: Jan Robb, Telephone: 03-445 4035; Cell: 027 448 5056, or Barbara Carston, Telephone: 03-445 3415.
Wednesday 22nd: 7:00 p.m. The GFM Amberley Equipping Station final meeting at the home of Ross & Jenny Barkley, 15 Hilton Drive, Amberley, NZ. Enquiries to: Ross and Jenny Barkley, Telephone: 03-314 7611; E-Mail: 
 This email address is being protected from spambots. You need JavaScript enabled to view it.
 
Monday 27th: 7:00 p.m. The GFM Rotorua Equipping Station meets (final meeting for the year) at the "Baptist Church," 100-104 Malfroy Road, Rotorua, NZ. Enquiries: Dougie & Jackie Hodges, Phone: 07-846 0684; Cell: 021 140 8081.
THOUGHTS: "This week may you dance as though no-one is watching you, love as though you've never been hurt before, sing as though no-one can hear you and live as though heaven is on earth" ~ Westside Church Bulletin (Hamilton, NZ) . . . "Our actions reflect our true worship" ~ David Tait (Webuye, Kenya).
ARTICLE:      Witnesses To Jesus
DONATIONS: If you would like to support The GFM Ministry financially, by direct crediting to "GFM", details are here ~ BNZ, Account: 02-0312-0025784-00. For overseas people the BNZ Swift Code is: BKNZNZ22. Please include your name. (Tax-deductible receipts can be issued for New Zealanders if we have your name and address).
E-Mails and addresses shown in these pages are for the purpose of enquiring about the scheduled meetings only. As a mark of Christian integrity, unless enquiring about specific advertised meetings, please refrain from sending unsolicited letters and E-Mails to the persons named. If you no longer wish to receive our mails, please send an E-Mail with "Unsubscribe" in subject line. Thank you.
  With Love and Blessings from Rodney and Jean Francis, and "The GFM" Team.
 THE BEST IS YET TO COME FOR THOSE WHO BELIEVE THE PROMISES OF GOD!                            
Have You Prayed For This Ministry Today?