Prayer Support Letter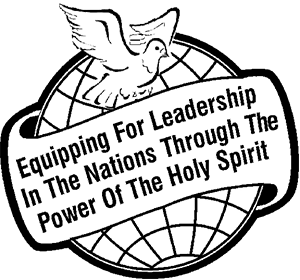 "The Gospel Faith Messenger" Ministry
and Rodney & Jean Francis
Prayer Support Letter 
May 2018
 Dear Friends of The GFM Ministry, It never ceases to amaze us at what God is doing through the various avenues of this Ministry. Your prayer support is so appreciated and you are a part of what is happening today. We thought we would share just a very few of the wonderful testimonies and reports that we are receiving regularly, so you can know something of the impact of this Ministry.
Testimonies and Reports:
Today we held the biggest government official prophetic 7 hours seminar, never seen before in the District of Alghazal. Bringing together two opposing sides was a big breakthrough. GFM has done it again. Two Heads of Districts brought Government Officials for a Prophetic Impartation prayer time.  This is history that 124 men and women accepted to receive the Holy Spirit and spoke in tongues. They promised to impart the same to their juniors. God is surely awesome. ~ Apostle Degdan Ogorepo(Darfur, Southern Sudan). (Received 11th April, 2018).
Dear Rodney and Charles (Mwanda), Today we have witnessed the most powerful penetration of the word in a rebel village. Five leaders got converted to Christianity after reading through "Developing Prophetic Ministry" book. They have confessed that never before have they come to know the real truth like what is written in the book. They said that every word was like a bullet in their selfless bitter hearts. They called us this afternoon and we took them through confession prayer. They have promised to start campaigning for peace and stopping blood-shed, which has claimed thousands. God is God. ~ James Omoshi (Sudan). (Received 17th April, 2018).
Dear Man of God, I would like to ask you for prayers for the immense effect the Prophetic Ministry is doing here where 70 percent of the residents are Muslims. 12 churches who have been going through prophetic teachings are now fully prophetic. Speaking in tongues and giving prophecy is part of weekly services. We thank God for what He is doing, bringing light where darkness had rested. Blessings ~ Apostle Derrick Maitha (Diani, Kenya). (Received 20th April, 2018).
Dear Servant of God, Rwanda is now opening up to this new and God-given prophetic revival. Today we admitted 13 middle aged men who have been notorious in our town. They joined our congregation after three girls, whose house is next to them, started speaking in tongues and the older girl prophesied the end of terrorist gangs in the area. Today they gave their lives to God confessing that, what the girl said was true and revealing the deep kind of secret lives they were living. ~ Brother Gabriel Singarimana(Apostolic Ministry, Kahi, Umutara Province, Rwanda). (Received 21st April, 2018).
Dear Man of God, Surely God works miracles. Today I was invited to a family which had just taken their mother to hospital due to severe strokes caused by Islamic militants for not wearing a veil. Instead of the members of the family fearing, they invited us and they all got salvation. The strength was from the "School Of The Holy Spirit" manual which their mother had and all were learning Christianity from it. They all received the Holy Spirit and spoke in tongues. That has made my day! I am so happy. ~ Rev. Hassan Katana (Somali). (Received 22nd April, 2018).
And one from within a prison in Kenya: My name is Teddy Wawire Odera. I am an alumni ("former student") of The Gospel Faith Messenger Bible Correspondence Courses. I am now in Nairobi Kamiti Medium Prison. I joined The GFM Bible Courses in 2015 while in a prison in Rift Valley (part of our country's Naivasha Maximum Prison). Through The GFM Bible Courses and reading Rodney's books, "An Encounter With God", "Counselling and Deliverance" and "Bible Basics" manual I have learned to surrender my life to the Holy Spirit to guide me. I am now better placed to enjoy the blessings of God through submission, obedience and faithfulness. There is one thing that I learned that hinders Christians from knowing the will of God in their lives. It is the lack of knowing or reading the word of God. These Bible Courses helped me when I was in the Maximum Prison before I was transferred to serve a few years in Nairobi Kamiti Medium Prison, where I am now looking forwards to be set free. We thank all who have sacrificed their money through The Gospel Faith Messenger Ministry and enabling these Lessons to reach many prisons in Kenya. We also thank Pastor Peter Ndegwa who has voluntary given his time to see the Lessons, King James Bibles, books and pens reach the inmates. This is a worthy cause which has brought much impact to many lives across our prisons. ~ Teddy Wawire Odera.
Please do continue supporting this ministry with your prayers. Thank you and God bless you mightily! ~ Rodney W. Francis.
PRAISE REPORTS:
For the printing of 5,000 copies of Rodney's "Equipping For Leadership" book and 5,000 copies of Rodney's "Bible Basics" manual in Malawi for distribution in Zambia. Enquiries to: Pastor Jones Chamangwana, E-Mail: This email address is being protected from spambots. You need JavaScript enabled to view it.
COMING EVENTS:
 Tuesday 1st & 15th: 7:00 p.m. (first and third Tuesday of month) The GFM Hamilton Equipping Station meets at the Nawton Presbyterian Church, Livingstone Avenue, Hamilton, NZ. Enquiries to: Dougie & Jackie Hodges, Telephone: 07-846 0684; Cell: 021 140 8081.
 Wednesday 2nd: 7:00 p.m. (first Wednesday of month) The GFM Ashburton Equipping Station meets at the home of Bruce and Helen Mitchell, 16 Orchard Grove, Braebrook, Ashburton, NZ. Contact: Bruce & Helen Mitchell, Phone: 03-745 4104.
 Wednesday 9th: 11 a.m. Rodney ministering at the Kapiti Rest Home (Paraparaumu Beach, NZ).
 Thursday 17th to Saturday 19th:  8:00 a.m. – 3:00 p.m. The First Mombasa Prophetic Conference (Kenya). Venue: The Kings Center Magongo (Mombasa). Speakers: Bishop Charles Mwanda, Rev. Dick Tonshow and Bishop Elijah Mwangi. Because of the large number of expected participants each will need to take of their own lunch and snacks. For those coming from far please note that they will need to take care of their own accommodation as well. Enquiries to Bishop Charles Mwanda, E-Mail: 
 This email address is being protected from spambots. You need JavaScript enabled to view it.
 
Monday 14th: 7:30 p.m. (second Monday of month) The GFM Cromwell Equipping Station meets at the home of Jan Robb, 9 Willow Close, Cromwell, NZ. Contact: Jan Robb, Telephone: 03-445 4035, or Barbara Carston, Telephone: 03-445 3415.
Tuesday 8th & 22nd: 7:30 p.m. (second and fourth Tuesday of month) The GFM Napier Equipping Station meets at the home of Jewel & Larry Crabtree, 1/7 Gebbie Road, Taradale, Napier, NZ. Enquiries: Jewel & Larry Crabtree, Phone: 06-844 4163.
Wednesday 9th & 23rd: 7:00 p.m. (second and fourth Wednesday of month) The GFM Kapiti Coast Equipping Station is held at the home of Rodney & Jean Francis, 7 Gandalf Crescent, Paraparaumu, NZ. Enquiries to: Rodney & Jean Francis, Telephone: 04-904 0727; E-Mail: 
 This email address is being protected from spambots. You need JavaScript enabled to view it.
 
Monday 28th: 7:00 p.m. (fourth Monday of month) The GFM Rotorua Equipping Station meets at The Baptist Church, 100-104 Malfroy Road, Rotorua, NZ. Contact: Dougie & Jackie Hodges, Telephone: 07-846 0684; mobile: 021 140 8081; E-Mail: 


 This email address is being protected from spambots. You need JavaScript enabled to view it.
 
THOUGHTS:"The understanding that God's Kingdom is available now is the greatest motivator of all for keen Christians" . . . "The Jesus in us, makes us invincible in Jesus!" ~ David Tait (Webuye, Kenya).
ARTICLE:   "Keeping Our Eyes On Jesus"
DONATIONS: If you would like to support The GFM Ministry financially, by direct crediting to "GFM", details are here ~ BNZ, Account: 02-0312-0025784-00. For overseas people the BNZ Swift Code is: BKNZNZ22. Please include your name. (Tax-deductible receipts can be issued for New Zealanders if we have your name and address).
E-Mails and addresses shown in these pages are for the purpose of enquiring about the scheduled meetings only. As a mark of Christian integrity, unless enquiring about specific advertised meetings, please refrain from sending unsolicited letters and E-Mails to the persons named. If you no longer wish to receive our mails, please send an E-Mail with "Unsubscribe" in subject line. Thank you.
 With Love and Blessings from Rodney and Jean Francis, and "The GFM" Team.
 THE BEST IS YET TO COME FOR THOSE WHO BELIEVE THE PROMISES OF GOD!                            
Have You Prayed For This Ministry Today?