Prayer Support Letter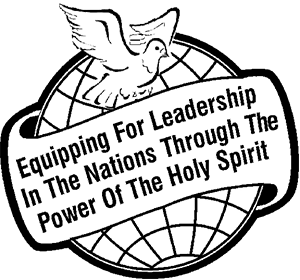 "The Gospel Faith Messenger" Ministry
and Rodney & Jean Francis
Prayer Support Letter 
February 2017
I trust you are well-focused on the purpose of God for your life and are actively pursuing it? We are Christians first and foremost because Jesus Christ has laid a hold of us for a specific reason and purpose. What He has chosen for you is exactly right for you. Make sure you know the will and purpose of God for your life, as that makes all the difference as to the outcome and effectiveness of what you will achieve here on earth. Remember, Christianity is a personal relationship with Jesus Christ and that relationship has to be real enough for each of us to know when He is speaking to us. Whatever He says to you is exactly right for you. Whatever He says to me is exactly right for me. When we obey what He says we soon discover that He has a wonderful journey for us to walk that will be fruitful and impacting on other lives as well. Jesus said: "Let your light so shine before men, that they may see your good works and glorify your Father in heaven" (Matthew 5:16


). That light is the light of Jesus inside of us in a very real way. We are to shine brighter as the world gets darker and darker. If we listen to the world and its ways we soon discover that it is very anti-Christ. More and more the message of Jesus Christ is being down-trodden, so much so that in many parts of the world the Christian voice seems to have been silenced. But when the Christian truly shines for Jesus and is actively involved in the purpose for which Jesus saved us, we find there are still a vast number of people crying out for the reality of God to be in their lives.
For us in The GFM Ministry we are finding it difficult to keep up with all the mails and requests coming in to know Jesus in the power of the Holy Spirit; people are desiring reality in Jesus Christ; not a religious ritual. What the Lord has chosen us to do in this life is because there is a very real need to be met and He has called us to fulfil it. And this is the same for you. There are no shortages of opportunities to touch other lives when Jesus is truly Lord of our life! He desires all people to come to repentance so they can know Him in reality (2 Peter 3:9


). Our calling in Jesus is to become "fishers of men" (Matthew 4:19


). If you study the teachings of Jesus you will soon discover that He has called us to catch others for the Kingdom of God. How we do that is determined by what the Lord asks us to do. We are not called to copy other ministries, but rather to listen to God to know exactly what He has called us to do, so we can get on and do it. Then we will have fruit that will last in time and throughout all eternity ~ to the glory of God! Christianity is all about being "led by the Spirit of God" and obeying (demonstrating) what He says to us (Romans 8:14


). God bless you mightily! ~ Rodney W. Francis.
MINISTRY REPORT:
Contagious Conference, Levin, NZ (2nd-6th January, 2017): "For five years we at Hope Centre Levin have hosted our Contagious Conference and Rodney has been one of the speakers almost every time. This January he teamed up with the other speakers that make up the Five-Fold ministry team and God used him again to motivate, encourage, equip and inspire. His ministry was appropriate to all ages and was enjoyed by all. The fruit of his ministry is abundant and we give praise to God for Rodney's ongoing effectiveness. Thanks for your faithful service Rodney." ~ Tony Collis (Host Leader of Contagious and founding Pastor of Hope Levin, NZ).
PRAISE REPORTS:
For the printing of 5,000 copies each of Rodney's "Bible Basics" and "School Of The Holy Spirit" manuals in Malawi for use and distribution by the International Bible College there. Enquiries to: Tesha Bweya, E-Mail: This email address is being protected from spambots. You need JavaScript enabled to view it.

For the printing of 10,000 copies (5,000 in English and 5,000 in Swahili languages) of Rodney's  "School Of The Holy Spirit" manual for distribution in Kenya. Enquiries to: Pastor Charles Mwanda, E-Mail: This email address is being protected from spambots. You need JavaScript enabled to view it.

For the ongoing impact Rodney's books are having in different nations. Reports and testimonies come in daily of what God is doing through them. All Glory to Jesus!
PRAYER FOCUS FOR FEBRUARY:
That God's will be done in the lives of all Christians, and that many will answer the call to help gather in the great harvest. Jesus said: "The harvest truly is plentiful, but the labourers are few" (Matthew 9:36-38 ). Are you doing what Jesus Christ saved you to do?

For all the various departments of The GFM Ministry. All are ministered by volunteer workers who do a marvellous job of helping to get the Gospel Message out to the nations.

Currently we have a backlog of books awaiting printing in several countries owing to lack of finances to print. Please pray that the release will come and many thousands more will be touched and impacted through these books.
COMING EVENTSFOR FEBRUARY:
Wednesday 1st: 7:00 p.m.The GFM Masterton Equipping Station meets (first Wednesday of each month) at the Masterton Baptist Church Hall, corner of Renall & Chapel Streets, Masterton, NZ. Speaker: Lorraine Goulton. Enquiries to: Valerie Dodge, Telephone: 06-377 3284.
Wednesday 1st: 7:00 p.m.The GFM Ashburton Equipping Station meets (first Wednesday of each month) at the home of Bruce and Helen Mitchell, 16 Orchard Grove, Braebrook, Ashburton, NZ. Enquiries to: Bruce & Helen Mitchell, Phone: 03- 745 4104

 
Tuesday 7th & 21st: The GFM Hamilton Equipping Station meets (first and third Tuesday of month) at the Nawton Presbyterian Church, Livingstone Avenue, Hamilton, NZ. Enquiries to: Dougie & Jackie Hodges, Telephone: 07-846 0684.

 
Tuesday 8th, 15th, 22nd & 29th: 7:30 p.m. The GFM Napier Equipping Station meets weekly at the home of Jewel & Larry Crabtree, 1/7 Gebbie Road, Taradale, Napier, NZ. Enquiries: Jewel & Larry Crabtree, Phone: 06-844 4163.
Tuesday 8th & 22nd: The GFM Kapiti Coast Equipping Station meets (second and fourth Wednesday of month) at the home of Rodney & Jean Francis, 7 Gandalf Crescent, Paraparaumu, NZ. Enquiries to: Rodney and Jean Francis, Telephone: 04-904 0727

 
Monday 13th: 7:00 p.m.The GFM Christchurch Equipping Station meets (second Monday of each month) at the home of Jean Taylor, 12a Third Street, Belfast, Christchurch 8051. Enquiries to Jean Taylor, Telephone: 03-323 5295.
Monday 13th: 7:30 p.m. The GFM Alexander/Cromwell Equipping Station meets (second Monday of each month) at the home of Jan Robb, 7 Tohill Court, Alexandra, NZ. All Welcome. Enquiries to: Jan Robb, Telephone: 03-448 5046 or Barbara Carston (Cromwell), Telephone: 03-445 3415.
Monday 23rd: 7:00 p.m. The GFM Rotorua Equipping Station meets (fourth Monday of each month) at the "Baptist Church," 100-104 Malfroy Road, Rotorua, NZ. Enquiries: Doug. & Jackie Hodges, Phone: 07-846 0684.
THOUGHTS:  "The moment we read the Bible as a past tense book it is no threat to Satan ~ it has no danger, no power to convict a modern Christian" ~ Mike Gore (CEO, Open Doors,New Zealand) . . . "Light doesn't shine brightly through a dirty window" . . . "Love motivated kindness reflects Jesus to the world" ~ David Tait ("Walking With Jesus Ministries," Napier, NZ) . .  . "Just one 'word' from God can change your whole life and circumstances ~ The breakthrough you need right now is just ONE 'word' away!" ~ Kevin Forlong (Gisborne, Victoria, Australia).
ARTICLE:    "Building On A Good Foundation"
DONATIONS: If you would like to support The GFM Ministry financially, by direct crediting to "GFM", details are here ~ BNZ, Account: 02-0312-0025784-00. For overseas people the BNZ Swift Code is: BKNZNZ22. Please include your name. (Tax-deductible receipts can be issued for New Zealanders if we have your name and address).For other events beyond February 2017, please check our Website: E-Mails and addresses shown in these pages are for the purpose of enquiring about the scheduled meetings only. As a mark of Christian integrity, unless enquiring about specific advertised meetings, please refrain from sending unsolicited letters and E-Mails to the persons named. If you no longer wish to receive our mails, please send an E-Mail with "Unsubscribe" in subject line. Thank you.
 With Love and Blessings from Rodney and Jean Francis, and "The GFM" Team.
 THE BEST IS YET TO COME FOR THOSE WHO BELIEVE THE PROMISES OF GOD!                            
Have You Prayed For This Ministry Today?