Prayer Support Letter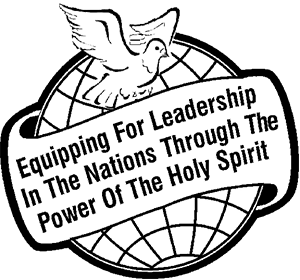 "The Gospel Faith Messenger" Ministry
and Rodney & Jean Francis
Prayer Support Letter 
January  2018
A HAPPY AND FULFILLING NEW YEAR TO YOU! May this year exceed all expectations as you commit afresh to the purpose of God for your life. What a great privilege is ours to be chosen and called of God to represent Him on the earth in this hour. Living in the calling and purposes of God for our life brings the fulfilment and peace we all need to experience day by day. There is no greater place to be than in the centre of God's will.
How does it all happen in reality? It comes as a direct result of hearing the voice of God, knowing it is the voice of God and then committing to doing whatever He is asking of us. Faith is obedience and obedience is an action. We demonstrate to God that we believe Him by the way we respond to what He is saying to us.
If we do not get to know how and when God is speaking to us, then other well-meaning Christians will try and tell us what we should or should not be doing. And in the name of good-intentions they can lead us right away from what God is calling us to do.
Christianity is knowing Jesus Christ personally in the power of the Holy Spirit and learning to trust Him enough to obey whatever He asks of us.

When we live with that kind of relationship and commitment to Jesus, it is always going to turn out right ~ and we will achieve more than we can any other way.
OUR TESTIMONY
We have much to thank and praise God for in this Ministry. The Lord has blessed, provided and increased it in some amazing ways over the years. It is a testimony of what can happen when we hear the voice of God, commit to it in faith and then watch what God will do. As I look back over 58 years of walking with Jesus, I believe the most important thing has been to recognize how and when God is speaking to us. His voice is the voice of Truth and when it is obeyed, then things happen that can happen no other way. Sadly, many Christians do not recognize the voice of God enough to act upon it. For any who are feeling that way, may you be bold enough to seek the Lord afresh, still your heart and spirit enough to listen to what He will say to you – and then step out in faith. Until you step out in faith you will not see the fulfilment of whatever it is that God is speaking to you. The more we can step out in obedience to what God is saying to us, the more we will prove His reality, power and provision. We will also have testimonies to share that will impact others to know that God is real to those who truly trust Him.
GOD IS NO RESPECTER OF PERSONS (Acts 10:34


, KJV).
In Acts 10:34-48


we read that God is no respecter of persons, or shows no partiality: "But in every nation whoever fears Him and works righteousness is accepted by Him." God reveals Himself and works through whoever will love and obey Him. When God comes first then He will work out all the circumstances for us, as He desires that we are doing His will more than we are! May we all desire the will of God to be done in and through our lives more than ever before in 2018 and beyond! God bless you ~ Rodney W. Francis.
 PRAISE REPORTS:
In 2017 we were able to print a total of 166,000 manuals and books for free distribution (mainly in East and Central African nations) at the cost of $NZ142,450.00. We are very grateful for the financial assistance given by some ministries in Kenya and Malawi (not given in the above amount) ~ as well as those who support The GFM Ministry financially. Without you we could not achieve these results. Many thousands of people have been impacted by the Holy Spirit as a result.

Dear Rodney, In 2017 we saw a sovereign, divine impartation that enabled us to do what we've not been able to do before. We have seen many thousands be blessed and impacted for Jesus Christ through The GFM books. Together, your support has enabled us to expand The GFM ministry where we are having the most impact. We have expanded the coverage from Malawi to Zambia and Mozambique besides emerging financial challenges. These endeavours make a huge difference in people's lives, and none of this would have been possible without your generosity and devoted financial support.  On behalf of all of us at The GFM Malawi, I want to thank you for believing in our work. In 2018 may you continue supporting us towards book printing in Malawi/Africa region and keep the printing presses rolling! Sincerely, ~ Pastor Jones & Rhodas Chamangwana (Balaka, Malawi). Jones went through The GFM Bible Courses when just 16 years old, and now he is working in partnership with us. Praise the Lord!

In 2017 we had just under half a million visitors to The GFM Website: www.gospel.org.nz

For the many study groups that are forming in the nations where the books are being distributed.
 PRAYER FOCUS FOR JANUARY:
That each one of us will have a genuine desire for the will of God to be fulfilled in our lives more than ever before.

That we will all have a stronger desire to get the Gospel out to the nations.

That there will be a greater releasing of funds to enable us to meet the many requests that are coming in to provide books. In some countries the books are the very first they have ever had.
 COMING EVENTS FOR JANUARY:
Tuesday 2nd to Saturday 6th: "Contagious Conference," Hope Centre, 3 Kent Street, Levin, NZ. Enquiries to: 

www.hopelevin.org.nz

 or Phone: 027 457 5470.

Monday 22nd: 7:00 p.m. The GFM Rotorua Equipping Station meets at the "Baptist Church," 100-104 Malfroy Road, Rotorua, NZ. Enquiries to: Dougie & Jackie Hodges, Telephone: 07-846 0684; Cell: 021 140 8081.

Monday 22nd to Saturday 27th: "Pacific Pearls" Prophetic Conference, Lakeview Bible Camp, 359 Hamurana Road, Ngongotaha, Rotorua, NZ. Enquiries to: Mary Downs, Phone: 022 081 8697; E-Mail: 
 This email address is being protected from spambots. You need JavaScript enabled to view it.
 

Tuesday 30th: 7:30 p.m. The GFM Napier Equipping Station meets fortnightly at the home of Jewel & Larry Crabtree, 1/7 Gebbie Road, Taradale, Napier, NZ. Enquiries: Jewel & Larry Crabtree, Phone: 06-844 4163. 
THOUGHTS:"Every great man and woman in the Bible started out as a total unknown nobody, until one event happened in the life of them all: they all heard the voice of God and obeyed it! And then they became well-known somebodies to the glory of God!" ~ Rodney W. Francis . . . "As a New Testament Christian, you and I are to be led by the Spirit. We are to 'hear' His voice and follow His directives and impressions. You can only get a breakthrough when you respond to what God is saying about that situation" ~ Kevin Forlong (Itinerant Ministry, Sunbury, Victoria, Australia) . . . "Obedience to God's will and ways is the very core of the Gospel" ~ David Tait (Webuye, Kenya).
 ARTICLE:   2018 and You ~ Another Year Of Challenge?
DONATIONS: If you would like to support The GFM Ministry financially, by direct crediting to "GFM", details are here ~ BNZ, Account: 02-0312-0025784-00. For overseas people the BNZ Swift Code is: BKNZNZ22. Please include your name. (Tax-deductible receipts can be issued for New Zealanders if we have your name and address). 
E-Mails and addresses shown in these pages are for the purpose of enquiring about the scheduled meetings only. As a mark of Christian integrity, unless enquiring about specific advertised meetings, please refrain from sending unsolicited letters and E-Mails to the persons named. If you no longer wish to receive our mails, please send an E-Mail with "Unsubscribe" in subject line. Thank you.
  With Love and Blessings from Rodney and Jean Francis, and "The GFM" Team.
 THE BEST IS YET TO COME FOR THOSE WHO BELIEVE THE PROMISES OF GOD!                            
Have You Prayed For This Ministry Today?