Prayer Support Letter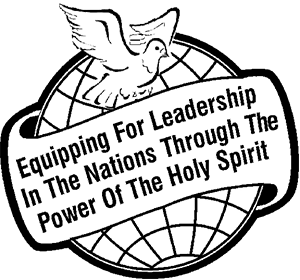 "The Gospel Faith Messenger" Ministry
and Rodney & Jean Francis
Prayer Support Letter 
June 2018
We do give thanks and praise to God for the wonderful responses to the Testimonies we have shared with you in our last Prayer Support Letter. People love to receive testimonies of what the Lord has done in peoples' lives. They reveal that God is at work bringing positive changes to people and they now have a faith in Jesus Christ to keep them in every way. Here a few more recent testimonies received:
Dear Rodney, I am extremely happy when today I met a man who previously was a Muslim and now a Christian. He was the most hard-lined man who could not hear anything to do with Christianity. He was the main opposition. When I asked him how he changed to Christianity, he simply pointed to a book "School Of The Holy Spirit" which was on the passenger seat of his car. For five hours I lacked enough words to speak. I could not even explain to people about this miracle because I could not believe. Now it is a big story here. Praise God for such a testimony. Let us do all possible for these books to reach every corner in this world. The books speak more and deeper in the hearts of people than preaching and teaching by man. Thank you very much. ~ Overseer Kaningu (Church of God, Kenya). (Received 2nd May, 2018).
Dear Rev. Rodney, May God bless you for being so committed to reforming the Church this end-time. Your books have been the foundation on which to start very strong Prophetic Congregations. We are proud to tell you that here in Kilifi we have six churches started as a result of prophetic messages and are now fully prophetic giving examples to other churches. Blessings ~ Pastor Stephen Maganga (Kilifi, Kenya).(Received 6th May, 2018).
I am extremely happy to have come across your book which I found it accidentally in a waiting room at South African Embassy in Juba, South Sudan. Someone had forgotten it, but I think it was God's plan. I thought that it was just any other Christian book after I saw the heading "School Of The Holy Spirit". The effect manifested after 10 days of reading as a family in my house when I carried it in my house and started reading. I don't believe that I can now speak in tongues and my wife can now prophesy just by reading the book and praying over every topic. We need more books to give to our friends and friend's churches in Ethiopia. Please let me know if I can get access to these books to our country. If you are really the one who authored this book then you are not like any other Bible scholar, but you are a spiritual man sent to bring change in the hearts of men in this end time. ~ Dr. Vogholi Oswel (Ethiopian Assistant Officer, VOE, Ethiopia). (Received 9th May, 2018).
Dear Rev. Rodney and Bishop Charles, I am requesting you brothers that Burundi is ripe for the prophetic message. Every day is full of testimony of what God is doing. Miracles are happening which have never been seen before. Yesterday I received a moving testimony of how a family was saved through a prophetic message spoken by a visiting girl. She warned them not to spend a night at their house because flood waters will sweep away the homestead at night. They vacated the home and went in to town. That night water came and took away everything. Everybody is speaking about that true prophecy. The 19 year old girl is a leader in one our prophetic equipping stations. ~ Bishop Museveni Lungpapa (Bujumbura, Burundi). (Received 11th May, 2018).
Your prayers and financial support are enabling us to touch multiplied thousands of lives in numbers of nations. When we can place Holy Spirit anointed Gospel books/literature into the hands of the people God uses them to reveal Himself to the readers and causes them to have a life-changing experience with Himself. They step into a whole new realm of life than that which they had before. All Praise to Jesus!
What a great privilege we have right now to get the Holy Spirit inspired Message of Jesus Christ into the hearts and lives of needy people. May God help us all to increase our faith so that every need can be met. It can be done as we work together to get the message out in printed form. What part has He called you to be involved in getting the Gospel out to the ends of the earth? Know afresh that you have come to the Kingdom of God "for such a time as this" (Esther 4:14


). We cannot lose for winning with JESUS! God bless YOU!   ~ Rodney W. Francis.
PRAISE REPORTS:
COMING EVENTS:
Tuesday 5th & 19th: 7:00 p.m. (first and third Tuesday of month) The GFM Hamilton Equipping Station meets at the Nawton Presbyterian Church, Livingstone Avenue, Hamilton, NZ. Enquiries to: Dougie & Jackie Hodges, Telephone: 07-846 0684; Cell: 021 140 8081.
Wednesday 6th: 7:00 p.m. (first Wednesday of month) The GFM Ashburton Equipping Station meets at the home of Bruce and Helen Mitchell, 16 Orchard Grove, Braebrook, Ashburton, NZ. Contact: Bruce & Helen Mitchell, Phone: 03-745 4104.
Monday 11th: 7:30 p.m. (second Monday of month) The GFM Cromwell Equipping Station meets at the home of Jan Robb, 9 Willow Close, Cromwell, NZ. Contact: Jan Robb, Telephone: 03-445 4035, or Barbara Carston, Telephone: 03-445 3415.
Tuesday 12th & 26th: 7:30 p.m. (second and fourth Tuesday of month) The GFM Napier Equipping Station meets at the home of Jewel & Larry Crabtree, 1/7 Gebbie Road, Taradale, Napier, NZ. Enquiries: Jewel & Larry Crabtree, Phone: 06-844 4163.
Wednesday 13th & 27th: 7:00 p.m. (second and fourth Wednesday of month) The GFM Kapiti Coast Equipping Station is held at the home of Rodney & Jean Francis, 7 Gandalf Crescent, Paraparaumu, NZ. Enquiries to: Rodney & Jean Francis, Telephone: 04-904 0727; E-Mail: 
 This email address is being protected from spambots. You need JavaScript enabled to view it.
 
Friday 15th to Sunday 17th: Friday: 7:00 p.m. Rodney (assisted by Barry Sluiters – West Auckland) ministering to the Leadership Team at Petone Baptist Church, NZ; Saturday: 10:00 a.m. – 3:00 p.m. Rodney conducting a Holy Spirit and Activation Seminar at Petone Baptist Church, 38 Buick Street, Petone, NZ; All welcome; Sunday: 10:00 a.m. Rodney ministering at Petone Baptist Church, NZ. Enquiries to: Pastor Glen Molloy, Cell Phone: 0273 444 729; E-Mail: 
 This email address is being protected from spambots. You need JavaScript enabled to view it.
 
Monday 25th: 7:00 p.m. (fourth Monday of month) The GFM Rotorua Equipping Station meets at The Baptist Church, 100-104 Malfroy Road, Rotorua, NZ. Contact: Dougie & Jackie Hodges, Telephone: 07-846 0684; mobile: 021 140 8081; E-Mail: 


 This email address is being protected from spambots. You need JavaScript enabled to view it.
 
Friday 29th to Sunday 1st July: Friday: 10:00 a.m. – 3:00 p.m. Rodney ministering to the East Waikato Presbyterian Ministers in Matamata; Saturday: 10:00 a.m. – 3:00 p.m. Rodney ministering at a "Teaching, Prayer, Activation and Empowerment in the Holy Spirit" day at Knox Presbyterian Church, 49 Canada Street, Morrinsville, NZ. Cost: $10.00 per person and bring own lunch; tea/coffee provided; All Welcome; Sunday (1st July): 10:00 a.m. Rodney ministering at Knox Presbyterian Church, Morrinsville, NZ. Enquiries to: Rev. Sandra Warner, Telephone: 07 889 7997; E-Mail: 
 This email address is being protected from spambots. You need JavaScript enabled to view it.
  
THOUGHTS: "God has shown me that . . . without Him we will never fulfil our potential" ~ David Tait(Webuye, Kenya) . . . "We shall have all eternity in which to celebrate our victories, but we only have one swift hour before sunset in which to win them!" (Anonymous) . . ."A revelation is a new thing, thought or understanding of the things of God we did not know before. It comes through the Holy Spirit speaking to us" ~ Rodney W. Francis.
ARTICLE:    "A Passion For The Lost"
DONATIONS: If you would like to support The GFM Ministry financially, by direct crediting to "GFM", details are here ~ BNZ, Account: 02-0312-0025784-00. For overseas people the BNZ Swift Code is: BKNZNZ22. Please include your name. (Tax-deductible receipts can be issued for New Zealanders if we have your name and address).
E-Mails and addresses shown in these pages are for the purpose of enquiring about the scheduled meetings only. As a mark of Christian integrity, unless enquiring about specific advertised meetings, please refrain from sending unsolicited letters and E-Mails to the persons named. If you no longer wish to receive our mails, please send an E-Mail with "Unsubscribe" in subject line. Thank you.
  With Love and Blessings from Rodney and Jean Francis, and "The GFM" Team.
 THE BEST IS YET TO COME FOR THOSE WHO BELIEVE THE PROMISES OF GOD!                            
Have You Prayed For This Ministry Today?