Prayer Support Letter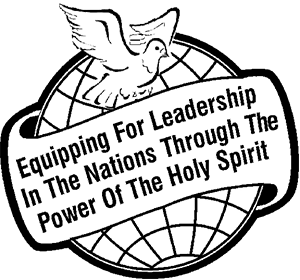 "The Gospel Faith Messenger" Ministry
and Rodney & Jean Francis
Prayer Support Letter 
May  2017
We have much to praise the Lord for as this Ministry continues to impact thousands of lives, especially in African nations. God has given us a wonderful team of volunteer workers whose hearts are to get the Message of Jesus Christ in the power of the Holy Spirit out to the people and to see them saved and set free from the powers of darkness. Scores are coming into a new relationship with God through being baptized in the Holy Spirit, speaking in tongues and prophesying. Daily we are receiving testimonies and reports of what the Lord is doing. The way the Holy Spirit is using this ministry amazes us! A very big "Thank you!" to all who are helping to make this happen. Great will be your reward in heaven. Love in our Risen Lord Jesus ~ Rodney W. Francis.
PRAISE REPORTS:
For the printing of 10,000 copies of Rodney's "School Of The Holy Spirit" manual in Mombasa, Kenya, for distribution in Uganda (this has been done). Enquiries to: Pastor Charles Mwanda = E-Mail: This email address is being protected from spambots. You need JavaScript enabled to view it.

For the printing of 10,000 copies of "School Of The Holy Spirit" in Malawi for distribution this month in Mozambique (our first supply for that nation). Enquiries to: Pastor Jones Chamangwana (Balaka, Malawi) = E-Mail: This email address is being protected from spambots. You need JavaScript enabled to view it.

For the printing of 3,000 copies of Rodney's book "Counselling And Deliverance" for distribution in the Kenya Prisons Ministry. Enquiries to: Peter Ndegwah (Nairobi, Kenya) = E-Mail: This email address is being protected from spambots. You need JavaScript enabled to view it.
UGANDA CONFERENCE REPORT:In Uganda the meeting was an unbelievable success that we could not imagine. The numbers were so large that we could not fit in any hall and we decided to have it outside in the field. God spoke to me that we should not start by teaching but give the books and allow all the attendants to have one hour silent reading. After one hour it was like thunder how people responded and how the Holy Spirit freely operated. What brought the town to a standstill was when witches were over-powered and started running for salvation. The crowd increased to the numbers that we could not count. I have discovered that self-conviction is very powerful and that is what happened when the people read the books and were touched and changed individually.
The area of the conference was so interior that reaching there was a big headache because we had to use a boat to cross Lake Victoria from Kenya to Uganda. In that place there are no Bible teaching churches and so they base their belief on tradition and witchcraft. Sacrificing children is normal and cults are rooted so deeply here. Through their powers they had hindered any entrance of a spiritual church or activity. Children who are born twins are immediately sacrificed to forest gods. Superstition is in the heart of almost everybody. 80 percent of the population here get their spiritual counselling from witches. Witchcraft has taken centre-stage that speaking against it is a taboo. We took a bold step by introducing the power of The Holy Spirit and God Himself took over after several people accepted to receive the Holy Spirit. The power moved and witches were spiritually attacked and overpowered. In total we had seven strong witches and three diviners who accepted Christ Jesus as their Saviour, but only after being over-powered.The population here is over 700,000. We had over 600 people who received salvation after witnessing several miracles. We had over 860 leaders from different churches in South Uganda, Burundi and Rwanda attending; and a lot of believers that we could not count.People do not own Bibles here; if there are any then it belongs to the pastor. At the moment the "School Of The Holy Spirit" is the only tool they have against the forces of darkness.~ Charles Mwanda(King Jesus Ministries, Kenya).
PRAYER FOCUS FOR MAY:
Please continue to pray for all The GFM Team (in Kenya, Uganda, Malawi, India, Myanmar, Vanuatu and New Zealand) who do a wonderful job in attending to the many requests, prayer needs, Bible Correspondence Courses Lessons, books distributions, Website Ministry, E-Mail counselling, etc.

Pray for Pastor Jones Chamangwana (our GFM Representative in Malawi) as he goes to Mozambique this month to introduce the Holy Spirit Ministry and to distribute 10,000 copies of "School Of The Holy Spirit" manual there. The meetings are from 2nd-7th May.

Pray for the many people in East and Central Africa who are being impacted by the Holy Spirit through the books The GFM Ministry is providing. Pray for the many needs to be met, so we can continue to expand on all fronts to the glory of God. Pray that we will have wisdom and discernment as to where we print next.

Pray for Pastor Charles Mwanda as he heads up the books distribution for East Africa and the follow-up ministry he does. God is using him in a wonderful way.

Pray for Peter Ndegwah (Patmos Trust, Nairobi, Kenya) as he ministers in the Kenya Prisons. He has had health problems of late, but is now recovering.

Pray for all who financially support this Ministry that God will abundantly bless and prosper them. (Without all the above-mentioned people we could not do what we do).
COMING EVENTSFOR MAY:
Tuesday 2nd & 16th: The GFM Hamilton Equipping Station meets (first and third Tuesday of month) at the Nawton Presbyterian Church, Livingstone Avenue, Hamilton, NZ. Enquiries to: Dougie & Jackie Hodges, Telephone: 07-846 0684; Cell: 021 140 8081.
Tuesday 2nd, 9th, 16th & 23rd: 7:30 p.m. The GFM Napier Equipping Station meets weekly at the home of Jewel & Larry Crabtree, 1/7 Gebbie Road, Taradale, Napier, NZ. Enquiries: Jewel & Larry Crabtree, Phone: 06-844 4163.
Wednesday 3rd: 7:00 p.m.The GFM Masterton Equipping Station meets (first Wednesday of each month) at the Masterton Baptist Church Hall, corner of Renall & Chapel Streets, Masterton, NZ. Enquiries to: Colin Goulton, E-Mail: 


 This email address is being protected from spambots. You need JavaScript enabled to view it.
 

 or Valerie Dodge, E-Mail: 
 This email address is being protected from spambots. You need JavaScript enabled to view it.
 
Wednesday 3rd: 7:00 p.m.The GFM Ashburton Equipping Station meets (first Wednesday of each month) at the home of Bruce and Helen Mitchell, 16 Orchard Grove, Braebrook, Ashburton, NZ. Enquiries to: Bruce & Helen Mitchell, Phone: 03- 745 4104.
Monday 8th: 7:30 p.m. The GFM Alexander/Cromwell Equipping Station meets (second Monday of each month) at the home of Jan Robb, 7 Tohill Court, Alexandra, NZ. All Welcome. Enquiries to: Jan Robb, Telephone: 03-448 5046 or Barbara Carston (Cromwell), Telephone: 03-445 3415.
Wednesday 10th & 24th: 7:00 p.m. The GFM Kapiti Coast Equipping Station meets (second and fourth Wednesday of month) at the home of Rodney & Jean Francis, 7 Gandalf Crescent, Paraparaumu, NZ. Enquiries to: Rodney and Jean Francis, Telephone: 04-904 0727; E-Mail: 
 This email address is being protected from spambots. You need JavaScript enabled to view it.
 .
Wednesday 24th: 7:00 p.m. The GFM Amberley Equipping Station meets (4th Wednesday of each month) at the home of Ross & Jenny Barkley, 15 Hilton Drive, Amberley, NZ. Enquiries to: Ross and Jenny Barkley, Telephone: 03-314 7611; E-Mail: 
 This email address is being protected from spambots. You need JavaScript enabled to view it.
 
Monday 22nd: 7:00 p.m. The GFM Rotorua Equipping Station meets (fourth Monday of each month) at the "Baptist Church," 100-104 Malfroy Road, Rotorua, NZ. Enquiries: Doug. & Jackie Hodges, Phone: 07-846 0684; Cell: 021 140 8081.
Please note that the Christchurch Equipping Station has closed. Our special thanks to Jean Taylor for all her efforts and the people blessed during the time it ran.
THOUGHTS: "Joy is not an emotion, but a way of life". . . "Praise gladdens the heart. Worship strengthens the soul" ~ David Tait (Napier, New Zealand). . . "There is life in the Bible. It is the only book that when you read it – it reads you! Meditate on the Word. Love the Scriptures. God's plan, purposes and ways are taught in this precious book" ~ James W. Goll (Franklin, TN, USA).
ARTICLE:   More Of God! Cultivate A Desire
DONATIONS: If you would like to support The GFM Ministry financially, by direct crediting to "GFM", details are here ~ BNZ, Account: 02-0312-0025784-00. For overseas people the BNZ Swift Code is: BKNZNZ22. Please include your name. (Tax-deductible receipts can be issued for New Zealanders if we have your name and address).
E-Mails and addresses shown in these pages are for the purpose of enquiring about the scheduled meetings only. As a mark of Christian integrity, unless enquiring about specific advertised meetings, please refrain from sending unsolicited letters and E-Mails to the persons named. If you no longer wish to receive our mails, please send an E-Mail with "Unsubscribe" in subject line. Thank you.
 With Love and Blessings from Rodney and Jean Francis, and "The GFM" Team.
 THE BEST IS YET TO COME FOR THOSE WHO BELIEVE THE PROMISES OF GOD!                            
Have You Prayed For This Ministry Today?