Prayer Support Letter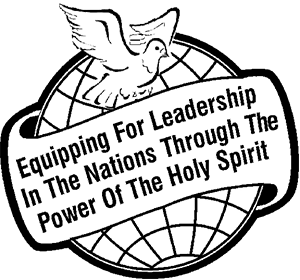 "The Gospel Faith Messenger" Ministry
and Rodney & Jean Francis
Prayer Support Letter 
September  2018
 Welcome to this month's Prayer Support Letter. The Lord continues to touch thousands of lives through this Ministry. Daily we are receiving reports and testimonies of what the Lord has done, and is doing. It never ceases to amaze us at what God can do when we are obedient to what He has called us to do.
It is so important that Christians know the will of God for their lives.

Life is so very different when we are doing what God has saved and called us to do.

There is a harvest to be gathered in, and the Lord needs every Christian to be about the Master's business.
You can make a positive difference when living to fulfil God's will and purpose for you.
There was a huge positive response to the Testimony we sent out about the Government of Uganda Commissioners' Conference and their mentioning The GFM Ministry and the "School Of The Holy Spirit" manual. (That manual was produced out of a Prophetic Equipping School we held in Swansea, Wales, back in 1997. We did not know back there that God would use it to impact multiplied thousands of lives around the world, filling them with the Holy Spirit, speaking in other tongues, and being released into the Spiritual Gifts. God certainly amazes us at what He can do when we are obedient to Him. And the impact of that manual still continues today)! All Praise to Jesus!
Special thanks to all those who are praying for this Ministry, for Jean (who continues to make good progress in her healing from her left knee replacement operation), and for those who are financially supporting it. When we are all doing our part of fulfilling the Great Commission (Mark 16:15-20


) then the Gospel will soon go to the ends of the earth. It is the Gospel (Good News) of Jesus Christ that this generation desperately needs, and it is only the born-again, Holy Spirit-filled Christians who can share that Message in the way that brings about real eternal results. We are partners together in touching lives around the world.
Let us all be challenged more and more of the importance of making Jesus Christ known, of getting His Message out to the nations. Gospel literature is one of the most powerful ways of doing this, for people only read when their hearts are open to receive. Also, unless the printed word is destroyed, it remains to minister again and again. Our experience is that we are still receiving responses to literature we send out over 20 years later! That is why we are stirred in our hearts to keep the printing presses rolling, so the Message of Jesus Christ can be spread far and wide.
Dear Christian, in a day when the anti-Christ spirit is rising up more and more, do not let it silence you from your devotion to Jesus Christ, or from your being hindered in getting His Message out to the peoples. Know that the Message of Jesus Christ is the only way to God (John 14:6


; Acts 4:12


) and know that it is extremely important that people are given an opportunity to accept or reject Him. Eternity with Jesus can only be sure for those who are born-again by the Holy Spirit while still alive on this earth. Let's get the Message out to the peoples! Together we can make a great difference. Hallelujah! Love in Jesus ~ Rodney W. Francis.
PRAISE REPORTS:
For the printing of 5,000 copies of Rodney's book, "Divine Healing ~ A Key To The Growth Of The Christian Church" and 5,000 copies of "School Of The Holy Spirit" manual distributed at a recent Conference in Harare, Zimbabwe (our first printings for that country). Special thanks to the "Church Of Central Africa Presbyterian (CCAP), Harare Synod", for contributing half of the printing costs. Praise God! Enquiries to: Chipo Christine Mudziviri, E-Mail: This email address is being protected from spambots. You need JavaScript enabled to view it.

For the printing of 5,000 copies of Rodney's book, "Equipping For Leadership" and 5,000 copies of "Unbelief ~ The Power That Needs To Be Broken" book for distribution in Mozambique. Two-thirds of printing costs paid for from Mozambique. Praise God! Enquiries to: Pastor Dickson Kandeya, E-Mail: This email address is being protected from spambots. You need JavaScript enabled to view it.

For the printing of 1,000 copies of Rodney's book, "Developing Prophetic Ministry" for distribution at a Somali Conference. (Almost half of printing costs paid for by a donor in USA). Enquiries to: Pastor Charles Mwanda, E-Mail: This email address is being protected from spambots. You need JavaScript enabled to view it.

For the printing of 2,000 copies of Rodney's book "Unbelief, The Power That Needs To Be Broken" for use through our New Zealand Head Office. Enquiries to: Rodney Francis, E-Mail: This email address is being protected from spambots. You need JavaScript enabled to view it.
PRAYER FOCUS FOR SEPTEMBER:
For more Christians to be actively involved in the fulfilling of the Great Commission of Jesus Christ through taking, going, sending, supporting in whatever way God speaks to them. The time is short! There is no room for excuses!

For all the volunteer workers involved in The GFM Ministry. They do a tremendous job.
COMING EVENTS:
Tuesday 4th & 18th: 7:00 p.m. (first and third Tuesday of month) The GFM Hamilton Equipping Station meets at the Nawton Presbyterian Church, Livingstone Avenue, Hamilton, NZ. Enquiries to: Dougie & Jackie Hodges, Telephone: 07-846 0684; Cell: 021 140 8081.
Wednesday 5th: 7:00 p.m. (first Wednesday of month) The GFM Ashburton Equipping Station meets at the home of Bruce and Helen Mitchell, 16 Orchard Grove, Braebrook, Ashburton, NZ. Contact: Bruce & Helen Mitchell, Phone: 03-745 4104.
Thursday 6th & 20th: 7:00 p.m. The GFM Equipping Station meets at the home of Katrina Cole, 66 Salisbury Street, Levin. Enquiries: Katrina, Mobile: 021 026 51255.
Sunday 9th: 10:00 a.m. Dougie and Jackie Hodges (The GFM Hamilton Office) ministering in The Holy Spirit Gifts at "Masterton Baptist Church", 12 Renall Street, Masterton, NZ. All Welcome. Enquiries to: Pastor Scott Lelievre, E-Mail: 
 This email address is being protected from spambots. You need JavaScript enabled to view it.
 
Tuesday 11th & 25th: 7:30 p.m. (second and fourth Tuesday of month) The GFM Napier Equipping Station meets at the home of Jewel & Larry Crabtree, 1/7 Gebbie Road, Taradale, Napier, NZ. Enquiries: Jewel & Larry Crabtree, Phone: 06-844 4163. 
Wednesday 12th & 26th: 7:00 p.m. (second and fourth Wednesday of month) The GFM Kapiti Coast Equipping Station is held at the home of Rodney & Jean Francis, 7 Gandalf Crescent, Paraparaumu, NZ. Enquiries to: Rodney & Jean Francis, Telephone: 04-904 0727; E-Mail: 
 This email address is being protected from spambots. You need JavaScript enabled to view it.
 
Sunday 16th

: 

3:00  

p.m. – 5:30 p.m. The Hawera GFM Equipping Station is back! It meets at the Hawera Presbyterian Church, corner of Argyle and High Street (opposite Subway food), Hawera, NZ. Teaching and practical time. Led by Cathy Ogden. Guest Speaker: Pastor Colin Bogue. For more information, contact the Presbyterian Church, Telephone: 06-278 0166.
Monday 24th: 7:00 p.m. (fourth Monday of month) The GFM Rotorua Equipping Station meets at The Baptist Church, 100-104 Malfroy Road, Rotorua, NZ. Contact: Dougie & Jackie Hodges, Telephone: 07-846 0684; mobile: 021 140 8081; E-Mail: 


 This email address is being protected from spambots. You need JavaScript enabled to view it.
 
THOUGHTS:"The Kingdom of God is built upon relationship; not organisation" . . . "In Jesus, many talk the walk, but few walk the talk"(David Tait, Webuye, Kenya) . . ."A revival always includes conviction of sin on the part of the church.... Backslidden Christians will be brought to repentance. A revival of God is nothing else than a new beginning of obedience to God"(Charles Finney).
ARTICLE:  What Are You Talking . . .? (Pastor Trevor Reith)
DONATIONS: If you would like to support The GFM Ministry financially, by direct crediting to "GFM", details are here ~ BNZ, Account: 02-0312-0025784-00. For overseas people the BNZ Swift Code is: BKNZNZ22. Please include your name. (Tax-deductible receipts can be issued for New Zealanders if we have your name and address).
E-Mails and addresses shown in these pages are for the purpose of enquiring about the scheduled meetings only. As a mark of Christian integrity, unless enquiring about specific advertised meetings, please refrain from sending unsolicited letters and E-Mails to the persons named. If you no longer wish to receive our mails, please send an E-Mail with "Unsubscribe" in subject line. Thank you.
  With Love and Blessings from Rodney and Jean Francis, and "The GFM" Team.
 THE BEST IS YET TO COME FOR THOSE WHO BELIEVE THE PROMISES OF GOD!                            
Have You Prayed For This Ministry Today?