Prayer Support Letter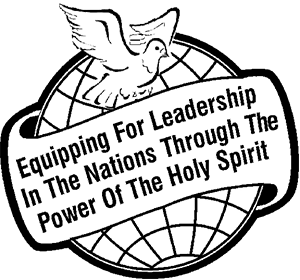 "The Gospel Faith Messenger" Ministry
and Rodney & Jean Francis
Prayer Support Letter

AUGUST 2020
Greetings to all our Readers in the Mighty and Almighty Name of Jesus Christ our Living Lord! May you be filled more and more with the reality of what it means: "Christ in you, the hope of glory" (Colossians 1:27). Take some time to think what that means! For the born-again, Holy Spirit-filled Christian that means that everywhere we go the Living Lord Jesus goes with us! We are His temple in which He lives and He is looking to you and me to give Him the opportunity to display Himself through us. "Do you not know that your body is the temple of the Holy Spirit Who is in you, Whom you have from God, and you are not your own? For you were bought at a price; therefore glorify ("to invest with dignity, make any one important, to cause him honour by putting him into an honourable position; to honour, praise, make glorious" – Bullinger's) God in your body and in your spirit, which are God's" (1 Corinthians 6:19-20).
God in Jesus Christ, through the power of the Holy Spirit, is looking for men and women who will be yielded enough to Jesus Christ that He can freely reveal Himself through us to all we come in contact with.
Jesus has saved us for a specific purpose, and that purpose is that we Christians are "the light of the world . . . so shining before men that they may see our good works and glorify our Father in heaven" (Matthew 5:13-16).
This should be an everyday experience for every one of us.
How bright are you shining for Jesus? How bright am I shining for Jesus?
The darker the world gets, the brighter we should shine for Jesus. Remember, the unsaved do not read the Bible ~ they read you and me, because we are so very different to them when Jesus is Lord of our lives. Unless we are being true witnesses for Jesus, the world will not get the opportunity to hear, read, see and know the truth of the Gospel. "But sanctify the Lord God in your hearts, and always be ready to give a defense to everyone who asks you a reason for the hope that is in you, with meekness and fear; having a good conscience, that when they defame ("to attack the good name or reputation of" – Collins English Dictionary) you as evildoers, those who revile ("to use abusive or scornful language against someone" – Collins) your good conduct in Christ may be ashamed ("disgraced; put to shame")" (1 Peter 3:15-16). Remember, there is always someone waiting on the other side of your obedience to God. He uses whoever is usable.
I am always challenged by the words of Jesus when He said: "The harvest truly is plentiful, but the labourers are few. Therefore pray the Lord of the harvest to send out labourers into His harvest" (Matthew 9:36-38). I pray this prayer every day! It concerns me that Christians are not more willing to get involved in gathering in the harvest. It reveals a lack of commitment and/or understanding of why Jesus has saved us. He has chosen us to partner with Him in gathering in the harvest that is all around us. If you are not involved in getting the Christian Gospel Message out to the nations I urge you to give serious consideration to that and to get involved. There is no greater privilege on this earth than to be a partner with Jesus Christ to make an eternal difference in the lives of those who will yield to Him. This is no time to be making excuses. It is now time to be a worker together with Him (2 Corinthians 6:1). What will your answer be? Again I say, There is no greater privilege. God bless you ~ Rodney W. Francis.
PRAISE REPORTS:
For the printing of 5,000 copies of "Divine Healing ~ A Key To The Growth Of The Christian Church" book and 5,000 copies of "Bible Basics" manual in Malawi for "The Church Of The Nazarene", who have provided 50% of the printing costs ($US3,000.00). Thank you very much. Enquiries to: Pastor Kefasi Uzumani Kachiza (Balaka) = E-Mail:

This email address is being protected from spambots. You need JavaScript enabled to view it.

For the printing of 3,000 copies of "Counselling And Deliverance" book and 2,000 copies of each of the three Bible Correspondence Courses (38 Lessons in all) and Marking Sheets for distribution in the Kenya and Uganda Prisons Ministry. Enquiries to: Peter Ndegwa (Patmos Trust, Nairobi, Kenya) = E-Mail:

This email address is being protected from spambots. You need JavaScript enabled to view it.

For the printing of 5,000 copies of "Equipping For Leadership" and 5,000 copies of "Counselling And Deliverance" books for distribution in Zambia. Special thanks to Pastor Moses Banda (Chipata, Zambia) for arranging $US3,000.00 (50%) towards printing costs. Enquiries to Pastor Moses Banda = E-Mail:

This email address is being protected from spambots. You need JavaScript enabled to view it.
COMING EVENTS:
Tuesday 4th & 18th: 7:00 p.m. (First and Third Tuesdays of the month) The GFM Hamilton Prophetic Equipping Station meets at the Nawton Presbyterian Church, Livingstone Avenue, Hamilton, NZ. Dave Sandford (Papakura) speaking on the 4th. Enquiries to: Dougie & Jackie Hodges, Telephone: 07-846 0684; Cell: 021 140 8081.
Friday 7th: 6:00 p.m. (First Friday of the month) The GFM Ashburton Prophetic Equipping Station meets at 16 Orchard Grove, Ashburton, NZ, for a shared meal and fellowship. Meeting starts at 7:30 p.m. Enquiries to: Bruce & Helen Mitchell, Phone: 022 010 9753.
Tuesday 11th & 25th: (Meeting Fortnightly) 7:30 p.m. The GFM Napier Equipping Station meets at the home of Jewel & Larry Crabtree, 1/7 Gebbie Road, Taradale, Napier, NZ. Enquiries: Jewel & Larry Crabtree, Phone: 06-844 4163 or 022 064 0786.
Sunday 16th: 3:00 p.m. (Third Sunday of the month) The GFM Hawera Prophetic Equipping Station meets at "St. John's Presbyterian Church," Corner of Argyle and High Streets, Hawera, NZ. Enquiries to: Cathy Ogden, E-Mail: This email address is being protected from spambots. You need JavaScript enabled to view it.
Monday 24th: 7:00 p.m. (Fourth Monday of the month) The GFM Rotorua Prophetic Equipping Station meets at the Baptist Church, 100-104 Malfroy Road, Rotorua, NZ. Enquiries: Dougie & Jackie Hodges, Telephone: 07-846 0684; Cell: 021 140 8081; E-Mail: This email address is being protected from spambots. You need JavaScript enabled to view it.
PRAYER FOCUS for AUGUST:
That the Gospel Message will continue to go out to the nations in an increasing way. This generation desperately needs to know the truth of Jesus Christ that can set them free.

That the many prison inmates around the world being reached by this Ministry will have life-changing experiences with Jesus and the power of the Holy Spirit. Pray for all those who minister to the prisoners.

There are an increasing number of requests coming in for Rodney's books and we have been unable to supply all of them. Please pray that finances will be released to enable us to print many thousands more books in the near future.

For every department of The GFM Ministry to fulfil its destiny in Jesus Christ. Praise God for the impact that is being made daily.

For those faithful prayer and financial supporters of this Ministry who enable us to accomplish what we do.
THOUGHTS: "God has shown me that the fear of the Lord is positive, not negative" . . . "Earthly fear results in a negative re-action, while the fear of God leads to positive action" . . . "We all hope for a better future. But few are prepared to exercise the faith required to guarantee it" ~ David Tait (Webuye, Kenya) . . . "Are you truly a Spirit-filled Christian? Does the term Spirit-filled describe your doctrine or your devotion?" ~ David Smithers . . . "Lord, grant that the FIRE of my heart may melt the lead in my feet" ~ Author Unknown . . . "Catch on fire and people will come for miles to see you burn" ~ John Wesley
ARTICLE: The Gift Of Faith, Shadrach, Meshach and Abed-Nego
DONATIONS: If you would like to support The GFM Ministry financially, by direct crediting to "The GFM", details are here ~ BNZ, Account: 02-0312-0025784-000. For overseas people the BNZ Swift Code is: BKNZNZ22. Please include your name. With new regulations from Inland Revenue Department we are unable to give receipts for Tax refunds.
(August, 2020). This PRAYER LETTER is a monthly communication sent into at least 120 nations. If you wish to be on our E-Mailing list, contact us This email address is being protected from spambots. You need JavaScript enabled to view it. To unsubscribe send an This email address is being protected from spambots. You need JavaScript enabled to view it. ~ Thank you.
With Love and Blessings from Rodney and Jean Francis, and "The GFM" Team.
THE BEST IS YET TO COME FOR THOSE WHO BELIEVE THE PROMISES OF GOD!
Have You Prayed For This Ministry Today?