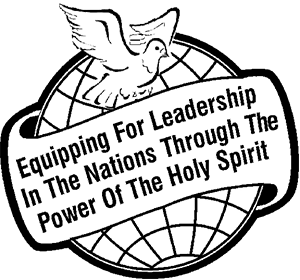 "The Gospel Faith Messenger" Ministry
and Rodney & Jean Francis
Prayer Support Letter 
March 2018
Greetings to everyone who reads this Prayer Support Letter. I trust you will catch something of the heart-beat of this Ministry. We are committed to get the Message of Jesus Christ out to the nations through the power of the Holy Spirit and Prophetic Ministry. Prophetic Ministry functions according to our ability to hear the voice of God and then do what He asks of us. That way we can only have good success, for we are working together with God for the fulfilling of His purposes.
 

There is no greater privilege than to be chosen and called of God to represent Him on the earth in these days.
 LOVE IS THE TEST ~ AND THE KEY
 Love is the test of how much we are committed to doing what God asks of us. It is also the key to being fruitful and successful in the purposes of the Kingdom of God. May the Holy Spirit stir us all more and more to be more sensitive to His voice, and may we have such a love for Jesus that we are committed to doing whatever He asks of us (see 1 Corinthians 13


and 1 John 3


& 4). Jesus said: "If anyone loves Me, he will keep My word; and My Father will love him, and We will come to him and make Our home with him. He who does not love Me does not keep My words; and the word which you hear is not Mine but the Father's who sent Me. These things I have spoken to you while being present with you. But the helper, the Holy Spirit, whom the Father will send in My name, He will teach you all things, and bring to your remembrance all things that I said to you" (John 14:23-26


).
Love for Jesus is demonstrated in our obedience to that which He speaks to us. And what He speaks to us is exactly right for us. We can trust His word totally, knowing that whatever He speaks is the truth. Things always work out right when we are committed to obeying what Jesus says to us. There may be opposition and testing times along the way, but the end result is always much better for us and the glory of God.
The love of Jesus working in and through us means that we are ministering with the right motivation. Our ministry will give the glory to God. Our motive is to please God and He has given us the Great Commission to take His Message to very nation on earth (Mark 16:15-20


). This generation desperately needs to hear the Message of Jesus Christ, so they can repent and turn to Him, and know the joy of sins forgiven ~ and then the joy of fulfilling the purposes of God for their lives. May we all be living each day to fulfil God's purposes in our lives. That way we can only make a positive difference in the lives of others. God bless you! ~ Rodney W. Francis.
PRAISE REPORTS:
For the printing of 5,000 copies of Rodney's book "Divine Healing – A Key To The Growth Of The Christian Church" and 5,000 copies of Rodney's "Bible Basics" manual for the International Bible College in Malawi. These have been totally paid for by the students themselves ($US6,000.00). Glory to Jesus! Enquiries to: Tesha Bweya, E-Mail: This email address is being protected from spambots. You need JavaScript enabled to view it.

For the printing of 10,000 copies of Rodney's manual "School Of The Holy Spirit" in Malawi for distribution in Chipata, Zambia. Enquiries to: Pastor Jones Chamangwana, E-Mail: This email address is being protected from spambots. You need JavaScript enabled to view it.

For the printing of 5,000 copies of Rodney's book "Developing Prophetic Ministry" in Mombasa, Kenya, for distribution in Somali. Enquiries to: Pastor Charles Mwanda (Mombasa, Kenya) = E-Mail: This email address is being protected from spambots. You need JavaScript enabled to view it.

For the printing of 1,000 copies of each of the three Bible Correspondence Course Lessons (1) "John's Gospel" (19 Lessons); "The Book Of Ephesians" (7 Lessons) and "Divine Healing" (12 Lessons) for use in Kenyan Prisons. Enquiries to: Peter Ndegwa (Nairobi, Kenya) = E-Mail: This email address is being protected from spambots. You need JavaScript enabled to view it.

Contagious Conference, Levin, NZ: "Rodney nailed it again at our Contagious Conference which we ran January 2-6. His appeal was inter-generational and inspirational, as well as practical. He is a true Father in our nation. Thank you, Rodney, for giving so generously of your time and ministry. ~ Pastor Tony Collis (host, Hope Centre, Levin, NZ).
Special Thanks: To everyone who has been praying for Jean during her right knee and hip replacement operations. This is very much appreciated by us. She is recovering well. 
 PRAYER FOCUS FOR MARCH:
For God's wisdom and guidance as to where to print books next. There are many requests coming in.

For the Equipping Stations, that they will hear what the Holy Spirit is saying and impact those who attend the gatherings.

For all The GFM Team that they will know God's guidance and provision as they give of themselves to serve the Lord and people.

For an increase of finance to enable us to print and clear a big backlog of requests for books.
 COMING EVENTS:
Tuesday 6th & 20th: 7:00 p.m.

 (first and third Tuesday of month) The GFM Hamilton Equipping Station meets at the Nawton Presbyterian Church, Livingstone Avenue, Hamilton, NZ. Enquiries to: Dougie & Jackie Hodges, Telephone: 07-846 0684; Cell: 021 140 8081.
Wednesday 7th: 7:00 p.m. (first Wednesday of month) The GFM Ashburton Equipping Station meets at the home of Bruce and Helen Mitchell, 16 Orchard Grove, Braebrook, Ashburton, NZ. Contact: Bruce & Helen Mitchell, Phone: 03-745 4104.
Monday 12th: 7:30 p.m. (second Monday of month) The GFM Cromwell Equipping Station meets at the home of Jan Robb, 9 Willow Close, Cromwell, NZ. Contact: Jan Robb, Telephone: 03-445 4035, or Barbara Carston, Telephone: 03-445 3415.
Tuesday 13th & 27th: 7:30 p.m. (second and fourth Tuesday of month) The GFM Napier Equipping Station meets at the home of Jewel & Larry Crabtree, 1/7 Gebbie Road, Taradale, Napier, NZ. Enquiries: Jewel & Larry Crabtree, Phone: 06-844 4163.
Wednesday 14th & 28th: 7:00 p.m. (second and fourth Wednesday of month) The GFM Kapiti Coast Equipping Station is held at the home of Rodney & Jean Francis, 7 Gandalf Crescent, Paraparaumu, NZ. Enquiries to: Rodney & Jean Francis, Telephone: 04-904 0727; E-Mail: 
 This email address is being protected from spambots. You need JavaScript enabled to view it.
 
Monday 26th: 7:00 p.m. (fourth Monday of month) The GFM Rotorua Equipping Station meets at The Baptist Church, 100-104 Malfroy Road, Rotorua, NZ. Contact: Dougie & Jackie Hodges, Telephone: 07-846 0684; mobile: 021 140 8081; E-Mail: 


 This email address is being protected from spambots. You need JavaScript enabled to view it.
 
THOUGHTS: "Love becomes just another 4-letter word unless it is worked at" . . . "Love is both the first requirement and the ultimate experience of our walk with Jesus" . . . "Discipleship is: Loving the Lord with all our heart, soul and mind" (David Tait, Webuye, Kenya) . . . "Christ is glorified in me when people see He is more precious to me than all that life can give or death can take"(JohnPiper) .  .  . "Love is not only something you feel, it is something you do" (David Wilkerson).
ARTICLE:   Is Life Getting You Down?
DONATIONS: If you would like to support The GFM Ministry financially, by direct crediting to "GFM", details are here ~ BNZ, Account: 02-0312-0025784-00. For overseas people the BNZ Swift Code is: BKNZNZ22. Please include your name. (Tax-deductible receipts can be issued for New Zealanders if we have your name and address).
E-Mails and addresses shown in these pages are for the purpose of enquiring about the scheduled meetings only. As a mark of Christian integrity, unless enquiring about specific advertised meetings, please refrain from sending unsolicited letters and E-Mails to the persons named. If you no longer wish to receive our mails, please send an E-Mail with "Unsubscribe" in subject line. Thank you.
 With Love and Blessings from Rodney and Jean Francis, and "The GFM" Team.
 THE BEST IS YET TO COME FOR THOSE WHO BELIEVE THE PROMISES OF GOD!                            
Have You Prayed For This Ministry Today?