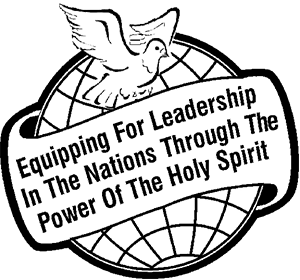 "The Gospel Faith Messenger" Ministry
and Rodney & Jean Francis
Prayer Support Letter 
MARCH 2017
Another busy month has passed by and we are very grateful to God for the many thousands of people touched through this Ministry. It never ceases to amaze us at what God can do when we are committed to the doing of His will (make sure you read the separate article: "God's Will? or My Will?"). It is a very important subject and our Christian life is so much more complete ~ and fulfilling ~ when we know and do God's will. Time is too short for us to be apathetic or half-hearted about the purposes for which God has saved us. We have come to His Kingdom for such a time as this (Esther 4:14


).
This month completes 53 years of The GFM Ministry. From very small beginnings (we started with 27 names and addresses for people in the backblocks of Urewera region, New Zealand), it has grown and grown until today we are in 235 nations impacting multitudes of people. This could not have happened if Jean and I did not know God's will and purposes for our lives. As a new Christian way back in 1960 God spoke to me and made it known to me that He was calling me to the Ministry. He gave me certain signs that would happen and they all did! When you have real "God encounters" then you are in no doubt as to Who is speaking to you. As we learned to walk in God's will, He caused us to know and understand His calling more and more. Each encounter has seen this Ministry expand further and further afield. It touches people in high and low places around the world. Daily we are receiving testimonies and reports of what God is doing in peoples' lives through what they receive from The GFM Ministry. This is the Lord's doings and it is marvellous in our sight.
Has this cost us? Absolutely yes! But it is all worth it when one considers the numbers of lives that are being ministered to and helped around the world. "Thank You, Jesus!" May I encourage every Christian to pursue the purpose of God for your life; to commit yourself totally to Jesus and to see what He will do in and through you. Jesus said: "He who is faithful in what is least is faithful also in much" (Luke 16:10


). Show yourself faithful to Jesus and His will for your life, and He will cause you and your ministry to grow and become more and more effective.
The will of God must come first! Amen! ~ Rodney W. Francis.
PRAISE REPORTS:
This month we are giving you a wonderful report from Dougie and Jackie Hodges who head up The GFM free Bible Correspondence Courses Ministry:"We currently have 6,180 Students on our database in 50 plus countries. A number now receive their Lessons as E-Mail attachments, but the majority by far still use the normal postal system. Every student on our database receives personal letters of encouragement from a Team of faithful writers.
Some wonderful 'new' happenings: We have a Chaplain in Lusaka, Zambia, who has been posting mail from the Prison for years.We have now sent him Role Model Answer Books and PDF copies of the Lessons and he is going to gather people around him ~ ex-prisoners who have done the Courses ~ and just send me the results.The Books have finally arrived and he is ready to go.
We have a Bible School in India who wanted to use our Lessons ~ the guy has been communicating with Rodney for 16 or more years. Our Gospel of John Course will become a part of their curriculum and we have E-Mailed everything they need: Lessons, Model Answers, How to mark, etc. Again the results will be sent to us.
We have a High School Teacher in Suna, Kenya. Our John Courses there have become a part of 5 Secondary Schools Curriculum! Have sent him same as above. The children will all receive Certificates and Books as above.
In Kenya, Peter Ndegwah (our GFM Kenya Prisons Representative) continues to travel far and wide taking our Lessons into all the Prisons he visits. Since our return from Kenya in August 2016 we have typed up 1,000 plus Certificates of Completion for Prisoners. Love ~ Dougie & Jackie Hodges (The GFM Office, Hamilton, NZ)".
PRAYER FOCUS FOR MARCH:
Please pray for all The GFM Team who do a wonderful job in attending to the many requests, prayer needs, Bible Correspondence Courses Lessons, books distributions, Website Ministry, E-Mail counselling, etc.

Pray for the people and things mentioned in Dougie and Jackie's Praise Report above.

Pray for the many needs to be met, so we can continue to expand on all fronts to the glory of God.

Pray for all who financially support this Ministry, that God will abundantly bless and prosper them. (Without all the above mentioned people we could not do what we do).
COMING EVENTS FOR MARCH:
Wednesday 1st: 7:00 p.m.The GFM Masterton Equipping Station meets (first Wednesday of each month) at the Masterton Baptist Church Hall, corner of Renall & Chapel Streets, Masterton, NZ. Speaker: Colin Winslade. Enquiries to: Lorraine Goulton, E-Mail: 


 This email address is being protected from spambots. You need JavaScript enabled to view it.
 
 

Wednesday 1st: 7:00 p.m.The GFM Ashburton Equipping Station meets (first Wednesday of each month) at the home of Bruce and Helen Mitchell, 16 Orchard Grove, Braebrook, Ashburton, NZ. Enquiries to: Bruce & Helen Mitchell, Phone: 03- 745 4104.
Tuesday 7th & 21st: The GFM Hamilton Equipping Station meets (first and third Tuesday of month) at the Nawton Presbyterian Church, Livingstone Avenue, Hamilton, NZ. Enquiries to: Dougie & Jackie Hodges, Telephone: 07-846 0684; Cell: 021 140 8081.
Tuesday 7th, 14th, 21st & 28th: 7:30 p.m. The GFM Napier Equipping Station meets weekly at the home of Jewel & Larry Crabtree, 1/7 Gebbie Road, Taradale, Napier, NZ. Enquiries: Jewel & Larry Crabtree, Phone: 06-844 4163.
Monday 13th: 7:00 p.m.The GFM Christchurch Equipping Station meets (second Monday of each month) at the home of Jean Taylor, 12a Third Street, Belfast, Christchurch 8051. Enquiries to Jean Taylor, Telephone: 03-323 5295.
Monday 13th: 7:30 p.m. The GFM Alexander/Cromwell Equipping Station meets (second Monday of each month) at the home of Jan Robb, 7 Tohill Court, Alexandra, NZ. All Welcome. Enquiries to: Jan Robb, Telephone: 03-448 5046 or Barbara Carston (Cromwell), Telephone: 03-445 3415.
Wednesday 22nd: The GFM Kapiti Coast Equipping Station meets (fourth Wednesday this month) at the home of Rodney & Jean Francis, 7 Gandalf Crescent, Paraparaumu, NZ. Enquiries to: Rodney and Jean Francis, Telephone: 04-904 0727.
Wednesday 22nd: 7:00 p.m. The GFM Amberley Equipping Station meets (4th Wednesday of each month) at the home of Ross & Jenny Barkley, 15 Hilton Drive, Amberley, NZ. Enquiries to: Ross and Jenny Barkley, telephone: 03-314 7611; E-Mail: 


 This email address is being protected from spambots. You need JavaScript enabled to view it.
 
Monday 27th: 7:00 p.m. The GFM Rotorua Equipping Station meets (fourth Monday of each month) at the "Baptist Church," 100-104 Malfroy Road, Rotorua, NZ. Enquiries: Doug. & Jackie Hodges, Phone: 07-846 0684; Cell: 021 140 8081.
THOUGHTS: "Being' without 'doing' is like a motor without a car. Makes plenty of noise but takes you nowhere! . . . 'To be' is the salt; 'to do' the light. We are called to be both" ~ David Tait (Napier, NZ; soon to be moving to Webuye, Kenya).
ARTICLE:    God's Will? or My Will?
DONATIONS: If you would like to support The GFM Ministry financially, by direct crediting to "GFM", details are here ~ BNZ, Account: 02-0312-0025784-00. For overseas people the BNZ Swift Code is: BKNZNZ22. Please include your name. (Tax-deductible receipts can be issued for New Zealanders if we have your name and address).
For other events beyond March 2017, please check our Website: E-Mails and addresses shown in these pages are for the purpose of enquiring about the scheduled meetings only. As a mark of Christian integrity, unless enquiring about specific advertised meetings, please refrain from sending unsolicited letters and E-Mails to the persons named. If you no longer wish to receive our mails, please send an E-Mail with "Unsubscribe" in subject line. Thank you.
 With Love and Blessings from Rodney and Jean Francis, and "The GFM" Team.
 THE BEST IS YET TO COME FOR THOSE WHO BELIEVE THE PROMISES OF GOD!                            
Have You Prayed For This Ministry Today?