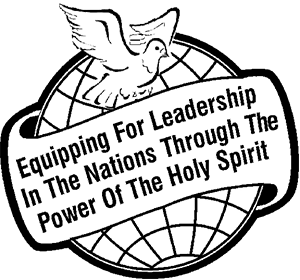 "The Gospel Faith Messenger" Ministry
and Rodney & Jean Francis
Prayer Support Letter 
October 2017
We are living in days when we Christians need to know and understand the meanings of Bible words. So much of our English language has a different meaning today than what is contained in the Scripture. It is so easy to say words like love, believe, trust, have faith, grace, etc., but do we really know their true meanings? There is a depth in Biblical meanings that teach us that we have to have a total commitment to Jesus Christ if we are to be His disciples. They mean that if Jesus Christ is not Lord of all in our life, then He is not Lord at all. We have to have more than "lip service" or simply saying the right things. What we believe has to be followed through by practical application.
Christianity is a doing what Jesus told us to do.

 
One word that is very misunderstood today is worship. It has been turned into a singing, praising, loud music ritual at the beginning of most meetings. But the word worship in the Bible is first and foremost about obedience to God, demonstrating reverence for God. The first time it is used in the Bible is in Genesis 22


where Abraham was taking Isaac to sacrifice him to God as a result of God speaking to him. Abraham called what he was doing worship (v. 5). As far as we know there was no music of any kind around at that time.
 Abraham was demonstrating by his obedience that he was willing to do whatever God asked of him.
God proved Abraham that he was not a man of good intentions with no following through in obedience. As a result God stepped in and provided a sacrifice and Isaac was spared. Out of that experience Abraham became the father of the faith-filled ones.
 Faith is all about acting upon that which God speaks to us ~ faith and action is called obedience.

Each Christian must demonstrate their faith to God through their obedience to what He speaks to them.

Whatever God says to us to do we can do.
It is more than saying that we will do it "one day". The sooner we act upon what God says to us the sooner we see the fulfilment of His promises in our lives. Let us make sure that we understand (as much as we can) the true meanings of even the most simple words in the Scripture. It can be the difference between success and failure, of being fruitful and not fruitless, etc. God bless as you listen to and obey what He says to you. Then demonstrate your true worship to Him through your faith and obedience. God bless you ~ Rodney W. Francis.
PRAISE REPORTS:
Eritrea: For the printing of 5,000 copies of Rodney's "School Of The Holy Spirit" manual in Mombasa, Kenya, for distribution in Eritrea. Enquiries to: Pastor Charles Mwanda (Mombasa), E-Mail: This email address is being protected from spambots. You need JavaScript enabled to view it.
New Zealand: For the printing of 3,000 copies of each of Rodney's "The Prophetic In The Exodus" (book), "You Can measure Your Love For God" (book) and "God's Supernatural Call!" (booklet) in Penang, Malaysia for use in The GFM Offices in New Zealand (Paraparaumu and Hamilton).
PRAYER FOCUS FOR OCTOBER:
For God's wisdom, discernment and provision for us in The GFM Ministry as we endeavour to keep up with the increasing requests for books, advice, help, etc., that continually come in.

Please Pray for Jean Francis as she has the first of two knee replacement operations on October 19th at Kenepuru Hospital (Porirua, NZ). Pray she will have a quick recovery and be able to walk freely again.

Pray for all the wonderful financial supporters who help to make this Ministry what it is today. Without them we could not reach the many thousands of people that we do.

Pray that Christians would get a greater burden to get the Gospel Message out to the nations. "The harvest is plentiful, but the labourers are few" (Matthew 9:35-38 ).
COMING EVENTS FOR OCTOBER:
Tuesday 3rd & 17th: The GFM Hamilton Equipping Station meets (first and third Tuesday of month) at the Nawton Presbyterian Church, Livingstone Avenue, Hamilton, NZ. Enquiries to: Dougie & Jackie Hodges, Telephone: 07-846 0684; Cell: 021 140 8081.
Tuesday 3rd, 10th, 17th 24th

 & 31st:

 7:30 p.m. The GFM Napier Equipping Station meets weekly at the home of Jewel & Larry Crabtree, 1/7 Gebbie Road, Taradale, Napier, NZ. Enquiries: Jewel & Larry Crabtree, Phone: 06-844 4163.
Wednesday 4th: 7:00 p.m. The GFM Masterton Equipping Station meets (first Wednesday of each month) at the Masterton Baptist Church Hall, corner of Renall & Chapel Streets, Masterton, NZ. Guest speakers: Dougie and Jackie Hodges of The GFM Hamilton Office. Enquiries to: Colin Goulton, E-Mail: 


 This email address is being protected from spambots. You need JavaScript enabled to view it.
 

 or Valerie Dodge, E-Mail: 
 This email address is being protected from spambots. You need JavaScript enabled to view it.
 
Wednesday 4th:

 7:00 p.m. The GFM Ashburton Equipping Station (no meeting this month:

 recommencing on November 1st (first Wednesday of each month) at the home of Bruce and Helen Mitchell, 16 Orchard Grove, Braebrook, Ashburton, NZ. Enquiries to: Bruce & Helen Mitchell, Phone: 03- 745 4104.
Sunday 8th

:

 10:00 a.m. Rodney sharing on The GFM Ministry and preaching at "Western Suburbs Christian Fellowship," Johnsonville Community Centre, corner Moorefield and Frankmoore Streets (entrance on Moorfield Street). Enquiries to: Gary Kean, Telephone: 04-237 4330.
Monday 9th: 7:30 p.m. The GFM Cromwell Equipping Station meets (second Monday of each month) at the home of Jan Robb, 9 Willow Close, Cromwell, NZ. All Welcome. Enquiries to: Jan Robb, Telephone: 03-445 4035; Cell: 027 448 5056, or Barbara Carston, Telephone: 03-445 3415.
Wednesday 11th & 25th:

 (no meetings this month

)  GFM Paraparaumu, Equipping Station, NZ. Enquiries to: Rodney and Jean Francis, Telephone: 04-904 0727; E-Mail: 


 This email address is being protected from spambots. You need JavaScript enabled to view it.
 

.
Wednesday 25th:

 7:00 p.m. The GFM Amberley Equipping Station meets (4th

 Wednesday of each month) at the home of Ross & Jenny Barkley, 15 Hilton Drive, Amberley, NZ. Enquiries to: Ross and Jenny Barkley, Telephone: 03-314 7611; E-Mail: 
 This email address is being protected from spambots. You need JavaScript enabled to view it.
 
Monday 23rd: 7:00 p.m. The GFM Rotorua Equipping Station meets (fourth Monday of each month) at the "Baptist Church," 100-104 Malfroy Road, Rotorua, NZ. Enquiries: Dougie & Jackie Hodges, Phone: 07-846 0684; Cell: 021 140 8081.
 THOUGHTS: "When you are doing what God has told you to do you are not a failure. You are an obedient child of God" ~ Evangelist Tony Collis (Levin, NZ) . . . "What are you doing with what God has given you?" . . . "Too often we look at the size of our mountain rather than the size of our God" ~ John Fergusson (Drury, Sth. Auckland, NZ) . . . "True worship is obedience. It is demonstrating to God that we trust Him, no matter what the circumstances are  (Example: Abraham: Genesis 22


)" ~ Rodney W. Francis.
 ARTICLE:     The Power Of God Works
DONATIONS: If you would like to support The GFM Ministry financially, by direct crediting to "GFM", details are here ~ BNZ, Account: 02-0312-0025784-00. For overseas people the BNZ Swift Code is: BKNZNZ22. Please include your name. (Tax-deductible receipts can be issued for New Zealanders if we have your name and address).
E-Mails and addresses shown in these pages are for the purpose of enquiring about the scheduled meetings only. As a mark of Christian integrity, unless enquiring about specific advertised meetings, please refrain from sending unsolicited letters and E-Mails to the persons named. If you no longer wish to receive our mails, please send an E-Mail with "Unsubscribe" in subject line. Thank you.
  With Love and Blessings from Rodney and Jean Francis, and "The GFM" Team.
 THE BEST IS YET TO COME FOR THOSE WHO BELIEVE THE PROMISES OF GOD!                            
Have You Prayed For This Ministry Today?