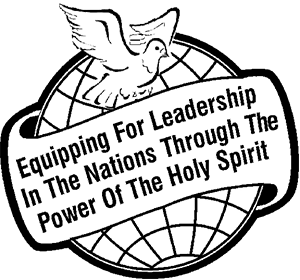 "The Gospel Faith Messenger" Ministry
and Rodney & Jean Francis
Prayer Support Letter 
APRIL  2017
What a wonderful privilege is ours to know and serve Jesus Christ in these times! When we are obedient to His heavenly vision and calling upon our lives, we see results that we can achieve no other way. The more we learn to allow Jesus to be Lord of our lives, the more we experience His grace, goodness and impact in and through our lives. He is alive today to bless and use us in creative and wonderful ways that often leave us simply amazed at what He does and can do. Praise the Lord
We are amazed at what God continues to do through this Ministry. Multiplied thousands of lives are being touched and impacted by the Holy Spirit as we continue to do what He has asked of us. Only eternity will reveal the full effect when we obey His word. God is no respecter of persons, so do not feel that He cannot use you more. He can, and He will as you yield yourself more and more to His purposes for your life. God has chosen every one of us for a specific purpose, and when we discover that purpose and give ourselves to it, then we see what God can do through us. We do not have to be highly educated or have theological degrees for God to use us. Listen to His word: "For you see your calling, brethren, that not many wise according to the flesh, not many mighty, not many noble, are called. But God has chosen the foolish things of the world to put to shame the wise, and God has chosen the weak things of the world to put to shame the things which are mighty; and the base things of the world and the things which are despised God has chosen, and the things which are not, to bring to nothing the things that are, that no flesh should glory in His presence. But of Him you are in Christ Jesus . . ." (see 1 Corinthians 1


). Have a great month with Jesus ~ Rodney W. Francis.
PRAISE REPORTS: The Gospel impacting Sudan: Dear Rodney, My mission to Sudan was so successful. The meeting brought together people from different clans, including those that have been fighting and killing each other for decades. It was attended by a total of about 7,000 people, exclusive of children. The region where we went cannot be accessed by roads; only through the air. Roads are very poor. This region of Al Jazirah in South Al Gazera District (where we had the large gathering) is very dependent on donors for food, education and almost everything. This region is heavily at the centre of any war. African Traditional Religion is the major beliefs, followed by Muslims, then Christians. And the Christians who are here do not have any basic knowledge of Biblical teachings ~ they all depend on their leader (either a pastor or apostle). Bibles are the preserve of their leader.
When I introduced the Prophetic Ministry the first day only 32 people understood and spoke in tongues, which left everybody in shock of what they were doing. The following day, during morning session, the impact was so overwhelming that everybody wanted to speak in tongues and the whole field was like bees flying all over. It took more than 3 hours to bring calm. The 10,000 copies of "School Of The Holy Spirit" manual were given out, but were never enough because some wanted more than 10 copies. This area needs continuous follow-up with many books to overcome traditional influence, and to keep the fire burning. Blessings ~ Pastor Charles Mwanda (King Jesus Ministries, Mombasa, Kenya, and a Representative of The GFM Ministry in Kenya).
Dear Rodney, Sudan is now burning with fire of the Holy Ghost. It is like a big revival in the Biblical times. People are flocking; churches are exercising Holy Spirit Gifts and speaking in tongues ~ causing hundreds of salvations weekly. May God bless you as you touch the world through your books. ~ Prophet Longinel Aarbel (Alghazal Christian Group, Southern Sudan).
PRAYER FOCUS FOR APRIL:
Please pray for all The GFM Team (in Kenya, Uganda, Malawi, India, Myanmar, Vanuatu and New Zealand) who do a wonderful job in attending to the many requests, prayer needs, Bible Correspondence Courses Lessons, books distributions, Website Ministry, E-Mail counselling, etc.

Pray for the many people in East and Central Africa who are being impacted by the Holy Spirit through the books The GFM Ministry is providing. Pray for the many needs to be met, so we can continue to expand on all fronts to the glory of God.

Pray for Pastor Charles Mwanda as he heads up the books distribution for East Africa and the follow-up ministry he does. God is using him in a wonderful way.

Pray for a greater releasing of funds to enable us to print 10,000 copies of "School Of The Holy Spirit" manual for both Uganda (April) and Mozambique (May). More books are also required for the Prisons Ministry in Kenya.

Pray for all who financially support this Ministry, that God will abundantly bless and prosper them. (Without all the above mentioned people we could not do what we do).
COMING EVENTSFOR APRIL:
Wednesday 5th: 7:00 p.m.The GFM Masterton Equipping Station meets (first Wednesday of each month) at the Masterton Baptist Church Hall, corner of Renall & Chapel Streets, Masterton, NZ. Speakers: Colin Goulton and Valerie Dodge (on their recent trip to Uganda). Enquiries to: Colin Goulton, E-Mail: 


 This email address is being protected from spambots. You need JavaScript enabled to view it.
 

 or Valerie Dodge, E-Mail: 
 This email address is being protected from spambots. You need JavaScript enabled to view it.
 
Wednesday 5th: 7:00 p.m.The GFM Ashburton Equipping Station meets (first Wednesday of each month) at the home of Bruce and Helen Mitchell, 16 Orchard Grove, Braebrook, Ashburton, NZ. Enquiries to: Bruce & Helen Mitchell, Phone: 03- 745 4104.
Tuesday 4th & 18th: The GFM Hamilton Equipping Station meets (first and third Tuesday of month) at the Nawton Presbyterian Church, Livingstone Avenue, Hamilton, NZ. Enquiries to: Dougie & Jackie Hodges, Telephone: 07-846 0684; Cell: 021 140 8081.
Tuesday 4th, 11th, 18th & 25th: 7:30 p.m. The GFM Napier Equipping Station meets weekly at the home of Jewel & Larry Crabtree, 1/7 Gebbie Road, Taradale, Napier, NZ. Enquiries: Jewel & Larry Crabtree, Phone: 06-844 4163.
Monday 10th: 7:00 p.m.The GFM Christchurch Equipping Station meets (second Monday of each month) at the home of Jean Taylor, 12a Third Street, Belfast, Christchurch 8051. Enquiries to Jean Taylor, Telephone: 03-323 5295.
Monday 10th: 7:30 p.m. The GFM Alexander/Cromwell Equipping Station meets (second Monday of each month) at the home of Jan Robb, 7 Tohill Court, Alexandra, NZ. All Welcome. Enquiries to: Jan Robb, Telephone: 03-448 5046 or Barbara Carston (Cromwell), Telephone: 03-445 3415.
Wednesday 12th: 11:00 a.m. Rodney ministering at a Rest Home at Paraparaumu Beach, NZ.
Wednesday 12th: 6:00 p.m. Prayer and Fasting Time & 26th: 7:00 p.m. The GFM Kapiti Coast Equipping Station meets (second and fourth Wednesday of month) at the home of Rodney & Jean Francis, 7 Gandalf Crescent, Paraparaumu, NZ. Enquiries to: Rodney and Jean Francis, Telephone: 04-904 0727; E-Mail: 
 This email address is being protected from spambots. You need JavaScript enabled to view it.
 . 
Wednesday 26th: 7:00 p.m. The GFM Amberley Equipping Station meets (4th Wednesday of each month) at the home of Ross & Jenny Barkley, 15 Hilton Drive, Amberley, NZ. Enquiries to: Ross and Jenny Barkley, Telephone: 03-314 7611; E-Mail: 
 This email address is being protected from spambots. You need JavaScript enabled to view it.
 
Monday 24th: 7:00 p.m. The GFM Rotorua Equipping Station meets (fourth Monday of each month) at the "Baptist Church," 100-104 Malfroy Road, Rotorua, NZ. Enquiries: Doug. & Jackie Hodges, Phone: 07-846 0684; Cell: 021 140 8081.
THOUGHTS:"Two things will get you to leap out of yourselves into the promises of God today. One is purity, and the other is FAITH, which is kindled more and more BY PURITY" ~ Smith Wigglesworth . . . "Just one 'word' from God can change your whole life and circumstances ~ The breakthrough you need right now is just ONE 'word' away!" ~ Kevin Forlong (Gisborne, Victoria, Australia).
ARTICLE:      Concerned? ~ It Concerns Me . . ."
DONATIONS: If you would like to support The GFM Ministry financially, by direct crediting to "GFM", details are here ~ BNZ, Account: 02-0312-0025784-00. For overseas people the BNZ Swift Code is: BKNZNZ22. Please include your name. (Tax-deductible receipts can be issued for New Zealanders if we have your name and address).
E-Mails and addresses shown in these pages are for the purpose of enquiring about the scheduled meetings only. As a mark of Christian integrity, unless enquiring about specific advertised meetings, please refrain from sending unsolicited letters and E-Mails to the persons named. If you no longer wish to receive our mails, please send an E-Mail with "Unsubscribe" in subject line. Thank you.
 With Love and Blessings from Rodney and Jean Francis, and "The GFM" Team.
 THE BEST IS YET TO COME FOR THOSE WHO BELIEVE THE PROMISES OF GOD!                            
Have You Prayed For This Ministry Today?