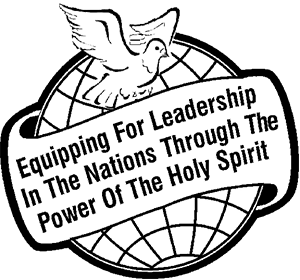 "The Gospel Faith Messenger" Ministry
and Rodney & Jean Francis
Prayer Support Letter 
 JULY 2019
 Greetings in Jesus' name to all our readers in over 120 nations! It is a privilege and joy to be able to come to you through this means. So much is happening today ~ both negatively and positively ~ negatively as we see the world and its carnal ways descending more and more on a downhill slide to a lost eternity ~ and positively as we focus on what God is doing in the lives of many today. Every day we are receiving wonderful testimonies and reports on what God is doing in the lives of individuals, families and churches. The Holy Spirit is powerfully at work in numbers of nations through the spreading and preaching of the Gospel through various means. For us in The GFM Ministry, it is mainly the printed books that are impacting people from all kinds of backgrounds and religions, and bringing them to salvation in Jesus Christ through revealing Himself to them, and He then filling them with the Holy Spirit, speaking in other tongues and being released into exercising the Spiritual Gifts. It is all so new to most of them, and we give God all the praise and glory for what He is doing today. As it was on the Day of Pentecost when God poured out His Holy Spirit on the people, so today He is still pouring out His Spirit on hungry hearts who are being exposed to the truth of the Word of God (see Acts Chapter 2). We are regularly receiving reports that as people are reading what is printed by this Ministry, the Holy Spirit visits them in their homes and they are born-again, filled with the Holy Spirit, changed, healed, etc.
How wonderful is the Lord Who we serve!

It is such an awesome privilege to know and serve the Lord Jesus in these times.

Every Christian should be involved in some way of getting this Mighty Message out to the peoples.

Receiving Jesus Christ into their lives is the only way to spend eternity in His presence.

It is not too late to get involved in the sending out of the Gospel.

What are you doing to make a positive difference in the lives of others? Can you be doing more?

Let the Lord speak to you as to what He desires of you in this crucial hour of time.
 You will never regret serving the Lord Jesus. Love and Blessings to you ~ Rodney W. Francis.
 PRAISE REPORTS:
Combined Churches Gathering in Masterton, NZ: Rodney spoke at our Combined Churches Pentecost Service at Wairarapa College (9th June). There was a real air of expectancy and, as Rodney spoke, the Spirit moved on people's lives (6-700 present). Many were touched by his stories where he related what God was actually doing through the Holy Spirit. The audience was totally engaged and, at the end, Rodney gave an altar call for salvation and for the infilling of the Holy Spirit. One or two came up for salvation, but on the other side of the hall many came forward to receive the Holy Spirit. We look forward to seeing what God is going to do through those people as the presence of God was manifest in the meeting. One of our congregation thought that the worship was good, but the preacher was way better! Thanks to Rodney for a great message and ministry time. ~ Scott Lelievre (Chairman, Masterton Council of Churches). 
For the printing of 3,000 copies of "Some God Happenings In My Life" books for distribution at the Malaba Conference in Uganda. Enquiries to: Pastor Charles Mwanda (The GFM Representative in Mombasa, Kenya) = E-Mail:

This email address is being protected from spambots. You need JavaScript enabled to view it.

For the printing of 5,000 copies of "Counselling And Deliverance" manual and 5,000 copies of "Curses" manual for distribution in Mozambique. Enquiries to: Pastor Jones Chamangwana (The GFM Representative in Malawi) = E-Mail:

This email address is being protected from spambots. You need JavaScript enabled to view it.

For the many thousands who are being impacted through the books being printed and distributed through this Ministry.

For the faithful team of volunteer workers who make this Ministry what it is today. Please keep them in your prayers

.
COMING EVENTS for JULY 2019:
Tuesday 2nd & 16th: 7:00 p.m.

 (First and Third Tuesday of the month): The GFM Hamilton Equipping Station meets at the Nawton Presbyterian Church, Livingstone Avenue, Hamilton, NZ. Enquiries to: Dougie & Jackie Hodges, Telephone: 07-846 0684; Cell: 021 140 8081.
Wednesday 3rd:7:00 p.m. (First Wednesday of the month) The GFM Equipping Station is at the home of Bruce and Helen Mitchell, 16 Orchard Grove, Ashburton, NZ. Contact: Bruce & Helen Mitchell, Cell: 022 010 9753 or E-Mail: 

This email address is being protected from spambots. You need JavaScript enabled to view it.
Sunday 7th: 3:00 p.m. The GFM Hawera Equipping Station is meeting at "St. John's Presbyterian Church," corner of Argyle and High Street, Hawera, NZ. Focus: "Dreams and Visions". Enquiries to: Kathy Ogden, E-Mail: 

This email address is being protected from spambots. You need JavaScript enabled to view it.
Tuesday 9th: 10:00 a.m. The GFM Kapiti Equipping Station meets at the home of Rodney & Jean Francis, 7 Gandalf Crescent, Paraparaumu, NZ. Enquiries to: Rodney & Jean Francis, Telephone: 04-904 0727; E-Mail: 

This email address is being protected from spambots. You need JavaScript enabled to view it.
Sunday 14th:10:00 a.m. Rodney speaking at the "Living Hope Centre," Corner Station Road, Main Street and Matai Street, Marton, NZ. Enquiries to: Ps. Manny & JoAnne Down, Phone: 027 430 4019;  E-Mail: 

This email address is being protected from spambots. You need JavaScript enabled to view it.

   
Monday 22nd: 7:00 p.m. (Fourth Monday of the month):  The GFM Rotorua Equipping Station meets at the Baptist Church, 100-104 Malfroy Road, Rotorua, NZ. Enquiries: Dougie & Jackie Hodges, Telephone: 07-846 0684; Cell: 021 140 8081; E-Mail: 

This email address is being protected from spambots. You need JavaScript enabled to view it.
Tuesday 23rd: 7:30 p.m. (Fourth Tuesday of the month): The GFM Napier Equipping Station meets at the home of Jewel & Larry Crabtree, 1/7 Gebbie Road, Taradale, Napier, NZ. Enquiries: Jewel & Larry Crabtree, Phone: 06-844 4163.
Wednesday 24th: 7:00 p.m. The GFM Kapiti Equipping Station meets at the home of Rodney & Jean Francis, 7 Gandalf Crescent, Paraparaumu, NZ. Enquiries to: Rodney & Jean Francis, Telephone: 04-904 0727; E-Mail: 

This email address is being protected from spambots. You need JavaScript enabled to view it.
Saturday 27th: Rodney ministering at the "Congregational Union of New Zealand" Pastors and Elders Retreat, Warkworth, NZ (by invitation only). Enquiries to Ps. Paul Allen-Baines, E-Mail: 

This email address is being protected from spambots. You need JavaScript enabled to view it.
Sunday 28th: 10:00 a.m. Rodney speaking at "Glen Eden Baptist Church", West Auckland, NZ. Enquiries to: Barry Sluiters, E-Mail: b

This email address is being protected from spambots. You need JavaScript enabled to view it.
PRAYER FOCUS for JULY:
For Christians to be awake and alive in this very needy hour of time.

For Christians to know that the Message of Jesus Christ in the power of the Holy Spirit is the only Message that transforms lives from sinners to saints.

That this Ministry will be able to meet the growing needs of getting the Gospel out to the nations
THOUGHTS: "True faith is exercised to attain God's desires, not our own" . . . "True godly authority is not based on position in the priesthood, but in the submission of one's life to God's will" . . . "In God, to obey is the better way" ~ David Tait (Webuye, Kenya) . . .  "A revival always includes conviction of sin on the part of the church .... Backslidden Christians will be brought to repentance. A revival of God is nothing else than a new beginning of obedience to God" ~ Charles Finney . . . "Nothing short of an outpouring of God's Spirit will revitalize and empower an impotent and anaemic church to display once again His glory to a lost world" ~ Del Fehsenfeld (Junior).
ARTICLE:      Testing Times~ Lily Sinke
DONATIONS: If you would like to support The GFM Ministry financially, by direct crediting to "The GFM", details are here ~ BNZ, Account: 02-0312-0025784-000. For overseas people the BNZ Swift Code is: BKNZNZ22. Please include your name. (Tax-deductible receipts can be issued for New Zealanders if we have your name and address). 
E-Mails and addresses shown in these pages are for the purpose of enquiring about the scheduled meetings only. As a mark of Christian integrity, unless enquiring about specific advertised meetings, please refrain from sending unsolicited letters and E-Mails to the persons named. If you no longer wish to receive our mails, please send an E-Mail with "Unsubscribe" in subject line. Thank you.
With Love and Blessings from Rodney and Jean Francis, and "The GFM" Team.
THE BEST IS YET TO COME FOR THOSE WHO BELIEVE THE PROMISES OF GOD!
Have You Prayed For This Ministry Today?
 "The Gospel Faith Messenger" Ministry.  PO Box 57, Paraparaumu 5254, New Zealand.  Email This email address is being protected from spambots. You need JavaScript enabled to view it.