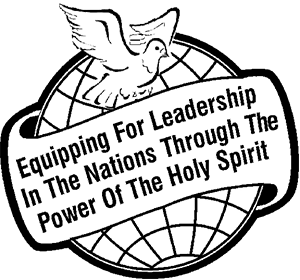 "The Gospel Faith Messenger" Ministry
and Rodney & Jean Francis
Prayer Support Letter 
December  2017
Another year is almost over and Christmas is fast approaching. May we all use this Christmas Season to be true and shining lights for Jesus; letting others know the true meaning of Christmas ~ that Jesus was born into this world to be the Saviour of mankind ~ and that all mankind needs to be saved in order to inherit eternal life. This generation needs to know that Jesus is the only way to God (John 14:6


; Acts 4:10-12


). And it is only truly born-again by the Holy Spirit Christians who have experienced the reality of that who can truly witness to the truth of the Gospel.
In spite of what the negative world news tells us, there is a hunger in many peoples' lives to know the truth and what is life all about, etc. Jesus told us that "The harvest truly is plentiful, but the labourers are few" (Matthew 9:35-38


). Jesus saw the needs and did something about it.What do we see today? Do we see the needs of this generation? Or do we look at our own inabilities, weaknesses, etc., and are hiding behind excuses as to why we are not more involved in the gathering in of the harvest? Through the Holy Spirit Jesus has given us everything we need to be able to fulfil His calling in our lives. Let us all be so committed to the cause of Jesus Christ that we will make sure that 2018 proves to be the best year yet in our walk with Jesus and our effectiveness in the purposes of God. The Lord has need of every one of us to be doing His will in this hour.
On behalf of all The GFM Team Internationally, we pray you will have a very blessed and powerful Christmas Season with Jesus. May you have the joy of witnessing to others of Jesus and His love, power, grace, forgiveness, and positive change of life that comes to us when we yield our all to Him. We have the greatest message this world needs ~ let us not hide it from them. Love and Blessings ~ Rodney W. Francis.
PRAISE REPORTS:
Burundi: For the printing of 10,000 copies of Rodney's "School Of The Holy Spirit" manual in Mombasa, Kenya, for distribution in Burundi. This is the first printing for Burundi. Special thanks to Jeff Mathare and Alimukhudar Printing Press Company (Kilifi, Kenya) for contributing 61% of the costs of printing these. Thanks for your prayers. The meeting was so big and brought together people from different denominations. It was a blessing for people to speak in tongues; this was a surprise to many because they have never been taught in their churches. Each person went home with books, rejoicing to have been part of the Conference and for Prophetic impartation. Enquiries to: Pastor Charles Mwanda, E-Mail: This email address is being protected from spambots. You need JavaScript enabled to view it.

Sudan: Dear Rodney, It is now big news after four churches were officially inaugurated by district commissioner who was converted to Christianity through a book ("School Of The Holy Spirit") taken to him by His wife. These are the first churches ever planted in this whole district. It is the Grace of God for us to see a church for the first time in this area. Prophetic Ministry books have been a great tool that is sure for the establishment of God's will on earth, especially in countries and areas completely forgotten. Thanks so much ~ Bishop Gharang (Sudan). (Received 23rd November 2017).

Jean: Thank you to everyone who has been praying for Jean who had her first knee replacement operation on Tuesday 14th November. The operation went so well she was nick-named "Wonder  Woman" as she was able to be up and walking after the first day, and needed no assistance for showering etc. She is now home recuperating. Has some pain and swelling. The wound is healing well and she has very good movement, not even needing physio. We give God praise!
PRAYER FOCUS FOR DECEMBER:
For God's wisdom, discernment and provision for us in The GFM Ministry as we endeavour to keep up with the increasing requests for books, advice, help, etc., that continually come in.

Pray that Christians would get a greater burden to get the Gospel Message out to the nations. "The harvest is plentiful, but the labourers are few" (Matthew 9:35-38 ).

For all The GFM Team and their various departments as they continue to minister to many people around the world.

For God to give us all clear vision and direction for 2018 and beyond, as we are living in challenging times.
COMING EVENTS FOR DECEMBER:
Tuesday 5th: 7:00 pm. The GFM Hamilton Equipping Station meets at the Nawton Presbyterian Church, Livingstone Avenue, Hamilton, NZ (final meeting for the year). Enquiries to: Dougie & Jackie Hodges, Telephone: 07-846 0684; Cell: 021 140 8081.
Tuesday 5th, 12th & 19th: 7:30 p.m. The GFM Napier Equipping Station meets weekly at the home of Jewel & Larry Crabtree, 1/7 Gebbie Road, Taradale, Napier, NZ. Enquiries: Jewel & Larry Crabtree, Phone: 06-844 4163.
THOUGHTS: "When you look at the inner workings of electrical things you see wires. Until the current passes through them there will be no light. That wire is you and me ~ the current is God. We have the power to let the current pass through us, use us, to produce the light of the world (Jesus) in us ~ or we can refuse to be used and allow darkness to spread" ~ Mother Teresa . . . "When you are doing what God has told you to do you are not a failure. You are an obedient child of God"~ Evangelist Tony Collis (Levin, NZ). . . "The understanding that God's Kingdom is available now is the greatest motivator of all for keen Christians" ~ David Tait (Webuye, Kenya).
ARTICLE:    Conflicts!
DONATIONS: If you would like to support The GFM Ministry financially, by direct crediting to "GFM", details are here ~ BNZ, Account: 02-0312-0025784-00. For overseas people the BNZ Swift Code is: BKNZNZ22. Please include your name. (Tax-deductible receipts can be issued for New Zealanders if we have your name and address).
E-Mails and addresses shown in these pages are for the purpose of enquiring about the scheduled meetings only. As a mark of Christian integrity, unless enquiring about specific advertised meetings, please refrain from sending unsolicited letters and E-Mails to the persons named. If you no longer wish to receive our mails, please send an E-Mail with "Unsubscribe" in subject line. Thank you.
May your heart be lifted in praise this Christmas
for the wonderful gift of Jesus
and the joy He brings to our lives.
Have a wonderful Christmas
and a Blessed and very fruitful New Year.
  With Love and Blessings from Rodney and Jean Francis, and "The GFM" Team.
 THE BEST IS YET TO COME FOR THOSE WHO BELIEVE THE PROMISES OF GOD!                            
Have You Prayed For This Ministry Today?