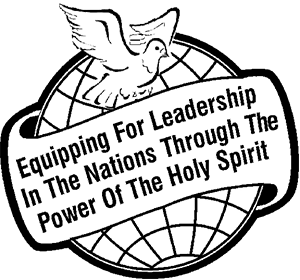 "The Gospel Faith Messenger" Ministry
and Rodney & Jean Francis
Prayer Support Letter 
March 2019
 2019 is already shaping up to be a very eventful and fruitful year in the purposes of God. Doors of opportunity are still open in many parts of the world. We must not allow the negative happenings taking place in many nations to deter us from the calling of God to take the Gospel to every nation before the Lord returns. Jesus said: "And this Gospel of the Kingdom will be preached in all the world as a witness ("testimony, as borne or given; the declaration which confirms or makes known anything; witness, or testimony stated from direct knowledge and as an actual declaration of facts" – Bullinger's) to all the nations, and then the end will come" (Matthew 24:14


, NKJV). If we cannot personally go, then we can be committed to praying and giving so the message gets out. The GFM Ministry cannot keep up with all the requests coming in for books and other aspects of the Ministry. This concerns us as every one of us should carry a desire and burden to be doing all we can to meet the needs of the lost and needy. In spite of what the world tells us, there is a hunger in many hearts to know the truth that will set them free. Man's ways of providing answers often only produces greater problems, as they do not know or understand that the answer to life's problems starts when sin is dealt with in our hearts. And it is only the love, grace, mercy and power of Jesus Christ that can take away sins! And God has entrusted us as His witnesses to make known the truth of the Message of the Gospel of Jesus Christ! Let us not be slack in our involvement with the Holy Spirit in being a living witness to the saving grace of Jesus which should now be evident in every born-again, Holy Spirit-filled Christian's life. Each of us needs to ask ourselves afresh:
Am I fulfilling the purpose of God in my life? If not, why not?

Is there more that I should be doing in order to help fulfil the Great Commission of taking the Gospel to every nation? Can you name anything?

Is my desire for the will of God to be done stronger than all the reasons and excuses I may have been hiding behind?

What decisions need to be made in order for me to make positive changes to be a true witness of and for Jesus Christ?
Let us be serious about serving the Lord in this needy hour. God bless you ~ Rodney W. Francis.
PRAISE REPORTS:
I would like to thank you for being a speaker at Contagious 2019 (Levin, NZ ~ 2nd-4th January 2019).  Your input during this was greatly appreciated, and we received many positive comments from the attendees regarding your sessions and ministry.  Without your attendance Contagious 2019 would not have been as great a success. We look forward to partnering with you again in future events. ~ Pastor Tony Collis (Hope Centre, Levin, NZ).

For the printing of 3,000 copies of "School Of The Holy Spirit" manual and 3,000 copies of "An Encounter With God" book for using in the Kenyan Prisons. Enquiries to: Peter Ndegwa, E-Mail: This email address is being protected from spambots. You need JavaScript enabled to view it.

For the printing of 5,000 copies of "School Of The Holy Spirit" manual and 5,000 copies of "Bible Basics ~ 15 Studies For Newer Christians" manual for distribution in Mozambique. Thanks to those in Mozambique who contributed $US3,000.00 towards these printings.  Enquiries to: Pastor Jones Chamangwana (Malawi) E-Mail: This email address is being protected from spambots. You need JavaScript enabled to view it.

For the printing of 5,000 copies of "Bible Basics ~ 15 Studies For Newer Christians" manual and 5,000 copies of "Counselling And Deliverance" book for distribution in Malawi. Special thanks to those in Malawi who contributed $US3,000.00 towards these printings. Enquiries to: Pastor Jones Chamangwana, E-Mail: This email address is being protected from spambots. You need JavaScript enabled to view it.

For the printing of 5,000 copies of "Divine Healing ~ A Key To The Growth Of The Christian Church" book and 5,000 copies of "School Of The Holy Spirit" manual for distribution by "World Vision" (Malawi), who have wonderfully provided two-thirds ($US4,000.00) of the printing costs. Enquiries to: Pastor Jones Chamangwana (The GFM Malawi Representative) = E-Mail: This email address is being protected from spambots. You need JavaScript enabled to view it.

These 36,000 printings have been made possible by the very generous donation of $NZ20,000.00 by a New Zealand Christian couple. Very much appreciated.
COMING EVENTS for MARCH 2019:
Tuesday 5th

 & 19th:

 7:00 p.m. (First and Third Tuesday of the month): The GFM Hamilton Equipping Station meets at the Nawton Presbyterian Church, Livingstone Avenue, Hamilton, NZ. Enquiries to: Dougie & Jackie Hodges, Telephone: 07-846 0684; Cell: 021 140 8081.
Sunday 10th: 3:00 p.m. The GFM Hawera Equipping Station meets at St. John's Presbyterian Church, corner of Argyle and High Streets, Hawera, NZ. Speaker: Cathy Ogden. Enquiries to: Cathy Ogden, E-Mail: 
 This email address is being protected from spambots. You need JavaScript enabled to view it.
 
Tuesday 12th

: 

10:00 a.m. The GFM Kapiti Equipping Station meets at the home of Rodney & Jean Francis, 7 Gandalf Crescent, Paraparaumu, NZ. Enquiries to: Rodney & Jean Francis, Telephone: 04-904 0727; E-Mail: 
 This email address is being protected from spambots. You need JavaScript enabled to view it.
 
Monday 25th

:

 7:00 p.m. (Fourth Monday of the month):  The GFM Rotorua Equipping Station meets at the Baptist Church, 100-104 Malfroy Road, Rotorua, NZ. Enquiries: Dougie & Jackie Hodges, Telephone: 07-846 0684; Cell: 021 140 8081; E-Mail: 


 This email address is being protected from spambots. You need JavaScript enabled to view it.
 
Tuesday 26th: 7:30 p.m. (Fourth Tuesday of the month): The GFM Napier Equipping Station meets at the home of Jewel & Larry Crabtree, 1/7 Gebbie Road, Taradale, Napier, NZ. Enquiries: Jewel & Larry Crabtree, Phone: 06-844 4163. 
Wednesday 27th

:

 7:00 p.m. The GFM Kapiti Equipping Station meets at the home of Rodney & Jean Francis, 7 Gandalf Crescent, Paraparaumu, NZ. Enquiries to: Rodney & Jean Francis, Telephone: 04-904 0727; E-Mail: 
 This email address is being protected from spambots. You need JavaScript enabled to view it.
 
Saturday 30th

:

 10:00 a.m. – 3:30 p.m. Rodney speaking at the Waverley Baptist Church, Main Street, Waverley, NZ. "Activating the Holy Spirit Ministry and Gifts".

 For catering purposes please register no later than Friday 29

th

 March. Enquiries to:

Ted Reeves E-Mail: 


 This email address is being protected from spambots. You need JavaScript enabled to view it.
 

 Phone 027 630 4477.
Sunday 31st: 10:00 a.m. Rodney speaking at Waverley Baptist Church, NZ
PRAYER FOCUS for MARCH 2019:
For Christians everywhere to have a greater burden and desire to get the Gospel Message out to the nations. Time is short and eternity is not sure for so many!

That the GFM Ministry will be able to fulfil all the requests coming in for books ~ and more books.

For all The GFM Equipping Stations operating in New Zealand and African nations (approx. 115 in operation).
THOUGHTS:"If you have been to the Cross....then you will go to the lost" ~ Ross Monk (Churton Park, NZ) . . ."Revival is not the discovery of some new truth. It's the rediscovery of the grand old truth of God's power in and through the Cross" ~Sammy Tippit . . . "Lord grant that the FIRE of my heart may melt the lead in my feet" ~ Unknown . . . "Prosperity or poverty is not determined by what is in your bank account, but by what is in your heart" ~ Kevin Forlong (Sunbury, Victoria, Australia) .
ARTICLE:  Cultivating A Greater Desire For God
DONATIONS: If you would like to support The GFM Ministry financially, by direct crediting to "The GFM", details are here ~ BNZ, Account: 02-0312-0025784-000. For overseas people the BNZ Swift Code is: BKNZNZ22. Please include your name. (Tax-deductible receipts can be issued for New Zealanders if we have your name and address).
E-Mails and addresses shown in these pages are for the purpose of enquiring about the scheduled meetings only. As a mark of Christian integrity, unless enquiring about specific advertised meetings, please refrain from sending unsolicited letters and E-Mails to the persons named. If you no longer wish to receive our mails, please send an E-Mail with "Unsubscribe" in subject line. Thank you.
 With Love and Blessings from Rodney and Jean Francis, and "The GFM" Team.
 THE BEST IS YET TO COME FOR THOSE WHO BELIEVE THE PROMISES OF GOD!
  Have You Prayed For This Ministry Today?